The Untold Truth Of Ringo Starr's Lookalike Granddaughter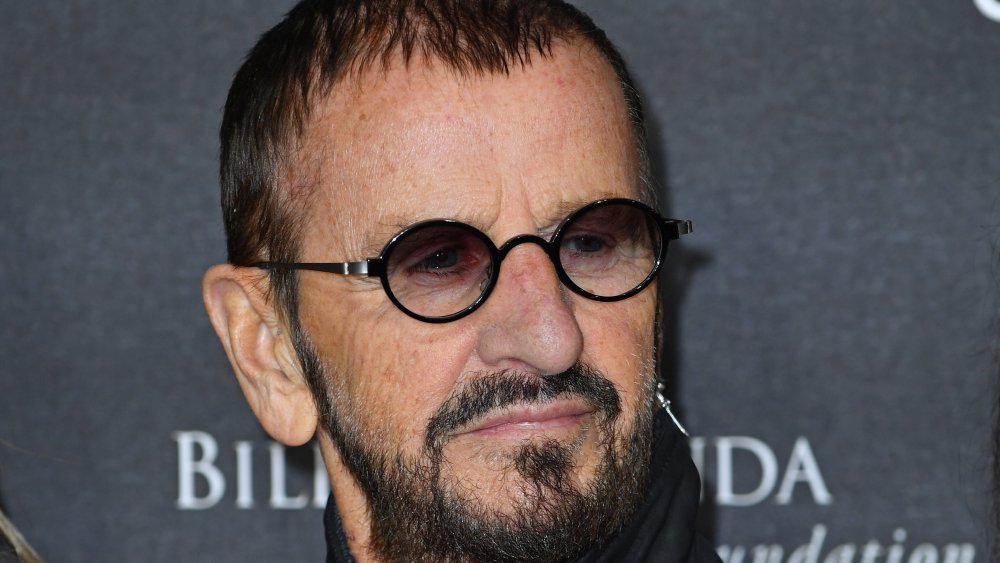 Gareth Cattermole/Getty Images
Legendary musician Ringo Starr (born Richard Starkey), drummer for The Beatles, has managed to create an unmatched legacy for himself in the music industry. Besides his time with the Fab Four, he has delivered several hits as a solo artist in his lifetime and achieved lasting success, coupled with a loyal fan following. With all of that, the musician has had a private life away from the glare of the media, too. One of the lesser known facts about Starr is that he's devoted to his family and has a granddaughter who looks quite like him.
Tatia Starkey is Starr's granddaughter, the child of drummer Zak Starkey, who was born to Ringo and his first wife in 1965. Tatia has not only been blessed with her famous grandfather's and dad's inclination (per Modern Drummer) towards music, she also looks remarkably like Grandpa. Her hair is dark like Ringo's and they share similar facial features, including a sharp chin and an oval-shaped face.
She is a musician, but doesn't play drums
Tatia has been independently chasing her musical journey, cranking out the bass guitar and perfecting her craft over the years, just as her father has perfected his artistry while performing with Oasis and The Who during his career. Many have wondered why Tatia chose to stick to singing and playing bass (which was Paul McCartney's instrument in The Beatles' heyday) instead of drumming like her other family members.
According to the Daily Mail, Zak tried to get Tatia to learn the piano in her early years, but she resisted and didn't show any enthusiasm. Thanks to lots of media reports and speculation, she also witnessed her grandfather's drumming talent being weighed against her dad's for most of her life and made a decision that she's stuck to: She'd rather give the bass guitar a shot. She plays with at least two bands: Belakiss and My Vitriol, reports Louder Than War.
In 2016, Tatia gave birth to her son, Stone Zakomo Low, whom she had with her partner, Adam Low. According to Hello Magazine, Ringo Starr was the first Beatle to be a great-grandfather, at 76.