The Tragic Death Of Drag Racer Scott Kalitta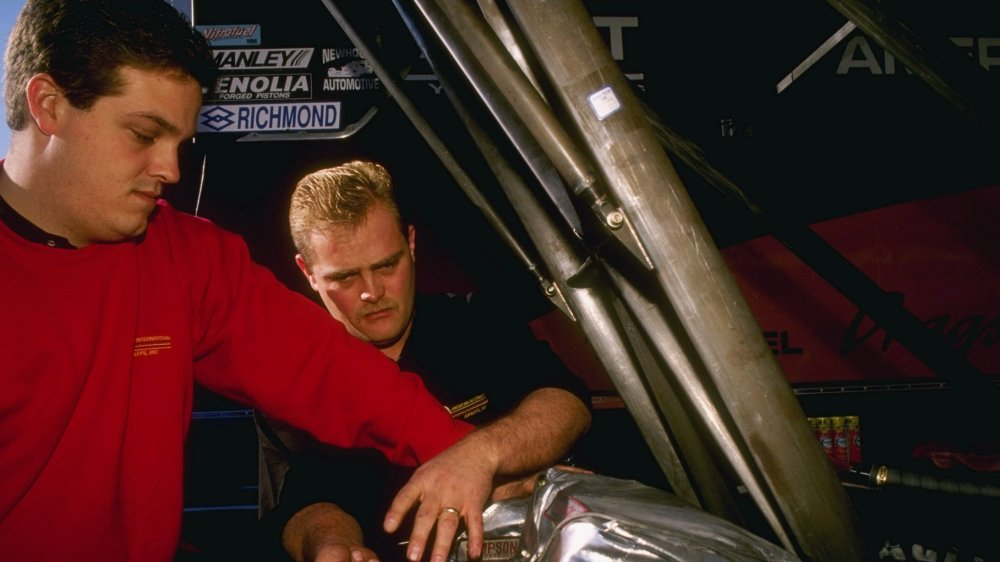 Jamie Squire/Getty Images
Drag racing is as exciting and fast-paced as you imagine it to be. The sport requires experienced athletes to work with pricey and powerful machines to cross short distances as fast as they possibly can. Drag racer Scott Kalitta was a star in the industry, known for being extraordinarily good at his job. He was so legendary that he managed to bag two Top Fuel titles in a row, once in 1994 and again in 1995.
Kalitta's career began in 1982. He was no stranger to racing, thanks to his father, Connie Kalitta, himself a well-known professional driver. There was another family connection: His cousin, Doug Kalitta, was also part of the racing circuit.
Scott's unexpected death in 2008 came as a shock to many racing enthusiasts and left them gutted. According to a piece by The New York Times, the 46-year-old had racked up 18 career wins at the time of his death.
His car caught fire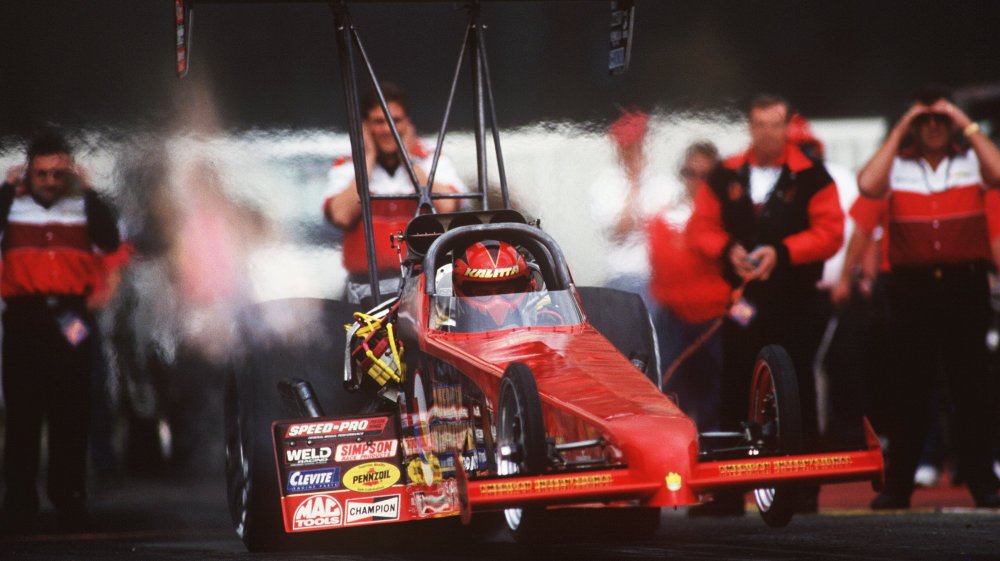 Jamie Squire/Getty Images
According to a report by ESPN, Scott had taken a break for three years before he got back to racing simply because he missed it so much. Scott was driving during the qualifying rounds for the National Hot Rod Association (NHRA) SuperNationals. As Alt Driver reports, Kalitta was moving at about 300 miles an hour when his Funny Car's engine exploded and burst into flames. The car crashed and went over a retaining wall before coming to a stop by slamming into heavy track equipment. Scott was rushed to a medical center after his accident, but he died from his injuries shortly after.
"We are deeply saddened and want to pass along our sincere condolences to the entire Kalitta family," the NHRA said. "Scott shared the same passion for drag racing as his legendary father, Connie."  NASCAR's Brad Keselowski found out about Scott's passing from a TV news report. "That really hits close to home," he said. "I send my thoughts and prayers out to him. That's tough to hear."
 His death provided the impetus to reexamine NHRA safety measures, to avoid further loss of life on the track.