The Tragic Death Of Boxer Hector Camacho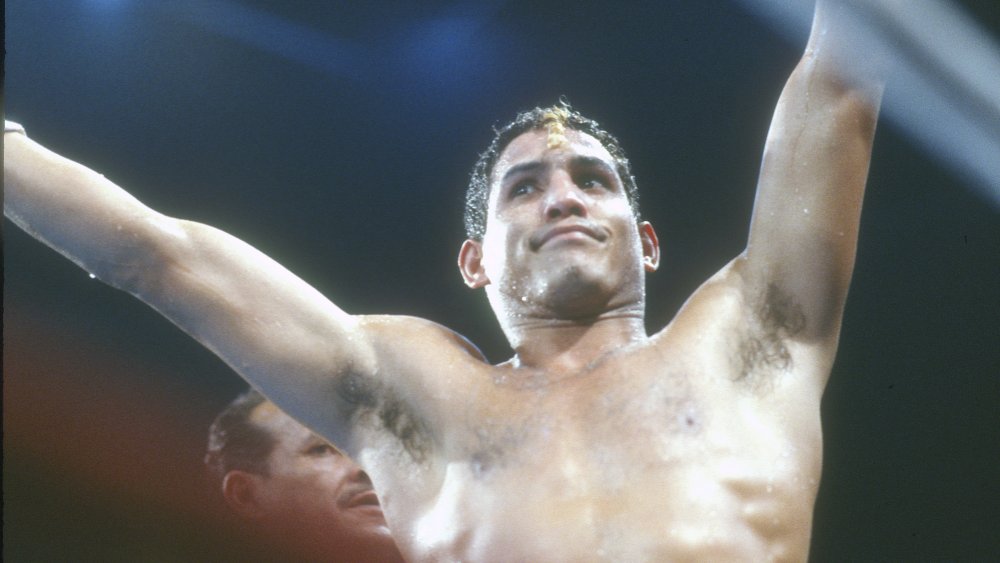 Focus On Sport/Getty Images
Puerto Rican pugilist Hector "Macho" Camacho was, according to CNN, "a promoter's godsend" due to his flamboyant showmanship and his ability to back it up. His larger-than-life attitude was bolstered by a resume that boasted 79 victories, with just six losses and three draws.
Camacho went toe-to-toe with legends like Sugar Ray Leonard, Roberto Duran, and Oscar de la Hoya, but there was one opponent that he battled with throughout his life which ended up bringing that life to a tragically early end. Although they didn't take him down in the traditional sense — perhaps an overdose — illicit drugs led Camacho on a path that got him into trouble with the law (he was arrested in Mississippi in 2005 for burglary and possession of ecstasy, reports WLOX).  Ultimately drugs put him in the violent situation that took his life. On November 20, 2012, the triple champion boxer was shot in the head outside of a bar in his hometown of Bayamon, Puerto Rico, in what appeared to have been a drug-related incident.
The doctors initially thought Camacho was going to pull through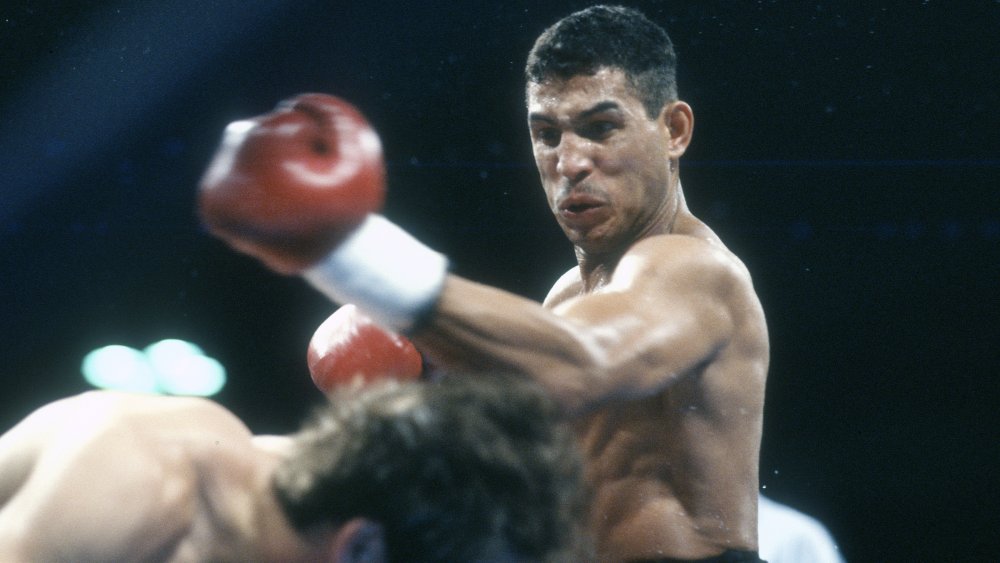 Focus On Sport/Getty Images
Camacho was in a friend's car that night when they were attacked by a passing gunman. Police later found nine bags of cocaine on the driver, a friend of Camacho's who had quite a few drug-related offenses on his criminal record. Another bag lay open in the car.
Camacho was shot in the face, but according to ESPN, the doctors initially thought the fighter was going to pull through. The director of the hospital that treated him said that he was in critical condition, but that his physical fitness from being a professional athlete was to his advantage. The champ held out until the next day. Then the next. "This guy is a cat with nine lives," said Camacho representative Steve Tannenbaum. "He's been through so much, if anybody can pull through, it will be him."
But on November 24, Hector Camacho suffered a heart attack and died, another great athlete taken from the world too soon.