The Bizarre Way Prince Tried To Convert People To Jehovah's Witness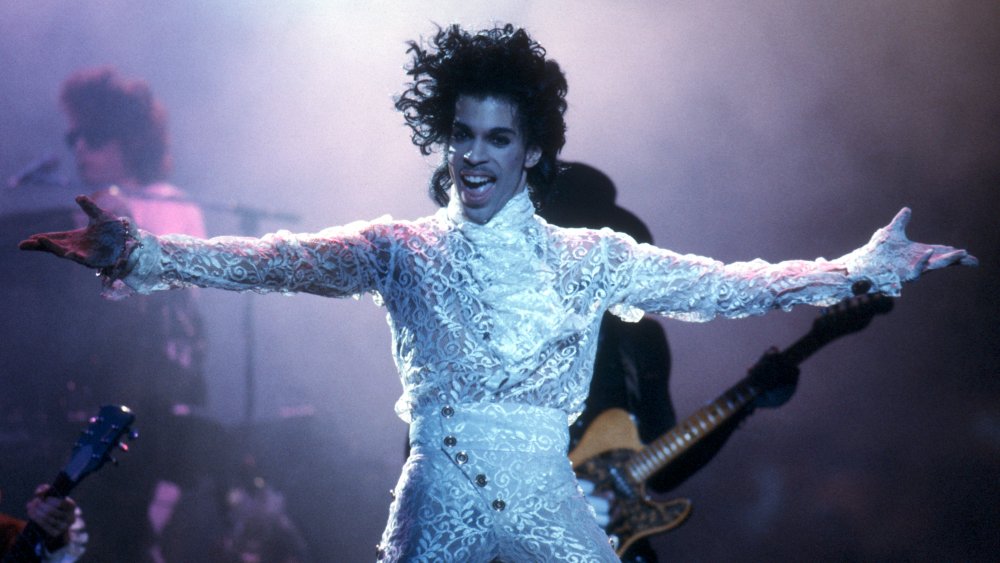 Michael Ochs Archives/Getty Images
Ah yes ... Prince. International celebrity and sex icon, crown prince of purple, pencil-thin mustache master, that guy who made his name into a symbol, wrist frill devotee, slayer of guitar solos, and of course ... devout Jehovah's Witness?
In contrast to his public persona, it seems Prince's personal life was quite quiet and non-hedonistic, and he was, as Entertainment Weekly says, "famously shy." Or at least, he got shy starting in 2001 when he officially became a Jehovah's Witness. Prince (born Prince Rogers Nelson on June 7th, 1958) was raised in a Seventh-day Adventist household, as reported by The New Yorker. Even though he didn't adhere to his family's faith, he sprinkled religious lyrics and themes throughout his music with songs like "Controversy," which contains the Lord's Prayer, as recounted by Billboard. Ultimately over the course of his career, Prince became known in part for building a pseudo-religious form of New Agey spirituality into his personal philosophy. 
Larry Graham, bassist for Sly & the Family Stone, was responsible for converting Prince, who analogized his religious realization to Neo's epiphany in The Matrix when talking to Morpheus. After Prince joined the Jehovah's Witnesses, Rolling Stone referred to him as the "Freak in the Pulpit," and that year Prince cut some of his more explicit songs from 2001's The Rainbow Children.

When holy doves cry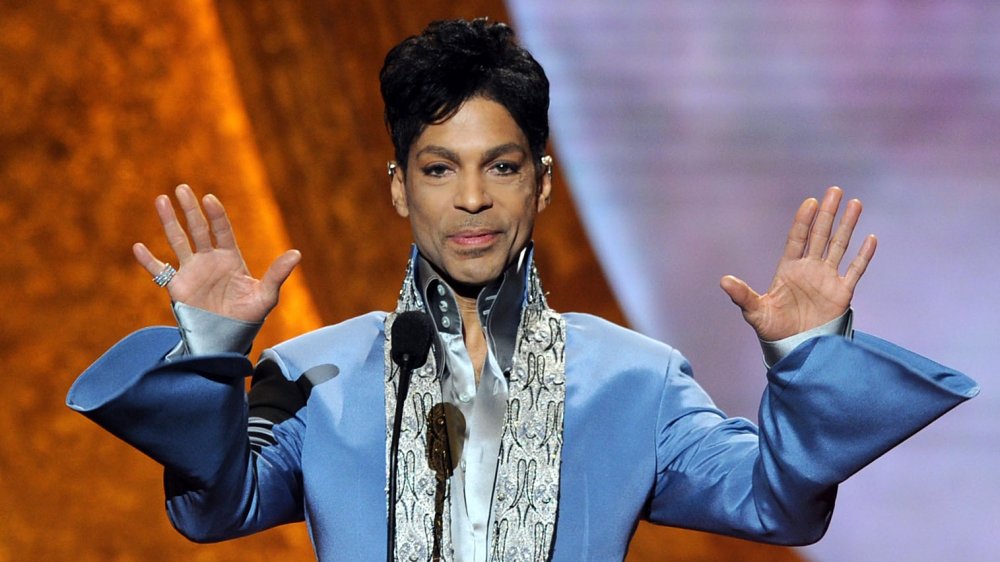 Kevin Winter/Getty Images
Many Jehovah's witnesses were initially uncomfortable with having Prince in their ranks, although Prince proved himself by proselytizing with a passion. He went door-to-door in a disguise, passing out pamphlets with the same gusto that used to be reserved for raunchy lyrics. As expected, though, his celebrity tended to bias interactions. 
One woman named Rochelle in Eden Prairie, Minnesota, described her elation to the Minneapolis-St. Paul Star Tribune when her husband opened the door to allow Prince into their household. Needless to say, the once horniest of individuals wasn't there to jam on a multi-gendered guitar, but to hand over The Watchtower and chat about Jesus for almost half an hour. As it turns out, Rochelle and her husband were Jewish, and Prince, for the record, had rolled up to their home in a "big, black truck with a woman." Others such as Mark Brown told Rocky Mountain News that Prince was "pretty intense" when they spoke, and Prince told Brown that he could call him anytime. Prince also said that if people didn't stay on topic when he spoke to them ("go Trekkie on me"), he had no problem simply leaving.
Ultimately, "Brother Nelson," was remembered by his fellow congregants as a "mild spirit," per the Los Angeles Times, who say, "I look forward to the time we can welcome him back on the Earth."