Trent Reznor And Marilyn Manson's Feud, Explained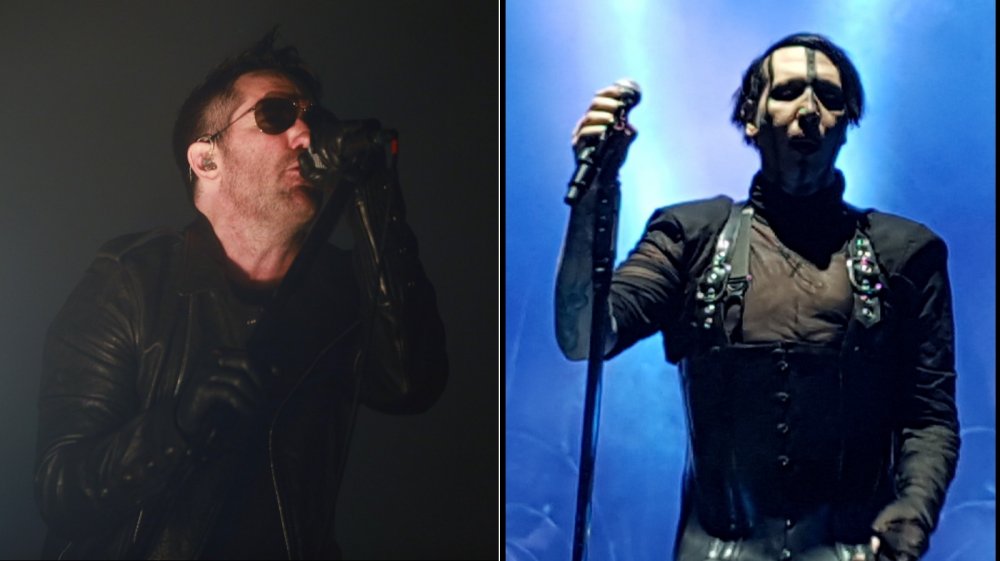 Rich Fury/Getty Images, Wikipedia
Marilyn Manson actually has a lot to thank Nine Inch Nails' frontman Trent Reznor for. According to Guitar World, "Reznor discovered [Marilyn Manson, the band] and produced their 1994 debut album, as well as their 1995 EP Smells Like Children, with which Manson and his bandmates broke onto the scene thanks to their thrashing cover of the 1983 Eurythmics hit, "Sweet Dreams (Are Made of This)." He also produced the band's 1996 album Antichrist Superstar, which solidified Manson's place in the hallowed annals of rock history. (Remember how scared your parents were? So good.)
"Trent and I met around the same time that Marilyn Manson was formed," Manson told Guitar World. "We became friends. We had a lot in common." Reznor formed Nothing Records in 1992 and he wanted Marilyn Manson to be the label's first contracted band.
But the friendship unfortunately soured, and Reznor never seemed to get over it. He may have been jealous of Manson's continued success, while NIN is now one of those has-been bands on the festival circuit lineups that make you go, "Oh yeah! Those guys! I remember those guys." According to Alternative Nation, Manson told radio host Howard Stern that "it was drug related on everyone's part." He said that Reznor came to him one day and said, "we need to stop doing drugs." But Reznor didn't hold up his end of the deal.
Reznor holds onto his grudge well into the new millennium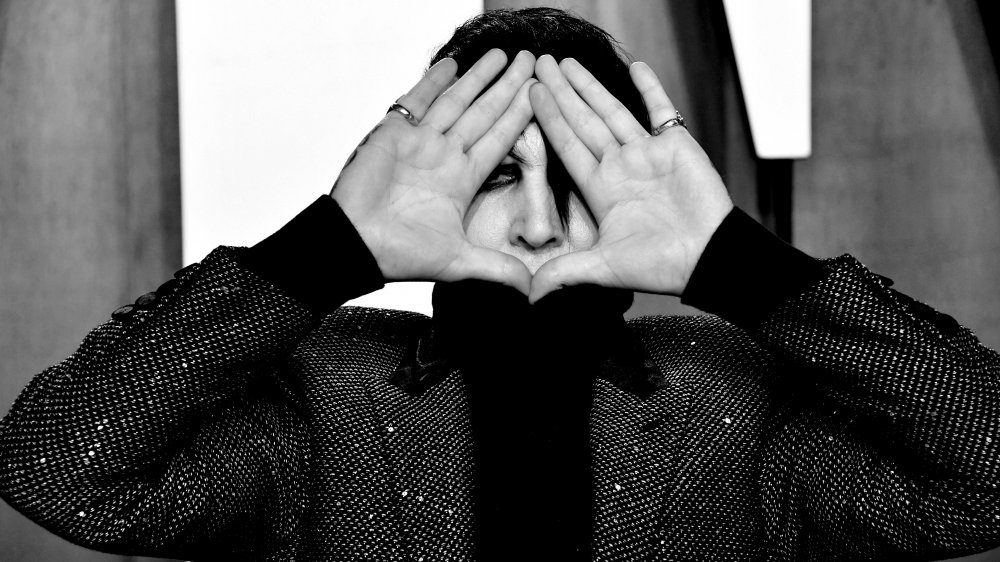 Frazer Harrison/Getty Images
Having worked with Reznor for years and taken his advice on a number of professional decisions, Manson got on on the straight and narrow (relatively speaking) the very next day. "He was like my mentor, so I stopped doing drugs." But Reznor himself didn't take his own advice. "Then things changed and I was the nerd," said Manson. Reznor and Marilyn Manson guitarist Twiggy Ramirez made fun of Brian (Manson's real name), calling him, for some reason, Arch Deluxe, a special McDonald's burger at the time.
Ever the professional, Marilyn Manson didn't let a petty musician feud hold him back. He moved ahead and finished the record they were working on. Reznor smashed to bits a hard drive that Manson thought had the masters to Antichrist Superstar, but luckily he was mistaken. Reznor even carried the feud into the new millennium. Despite not having done anything of note himself since he wrote that one controversial line about rutting like animals, he called Marilyn Manson "a dopey clown," as Rolling Stone reported in 2009.
Manson again proved to be the bigger person in 2017, when he expressed his willingness to bury the hatchet (or at least use it to cut each other and become blood brothers, or something sublimely unorthodox like that). As NME reported, Manson watched an HBO documentary about Dr. Dre and Jimmy Iovine and got nostalgic, making him want to "reach out to Reznor."