Why The Kinks' Ray And Dave Davies Can't Stand Each Other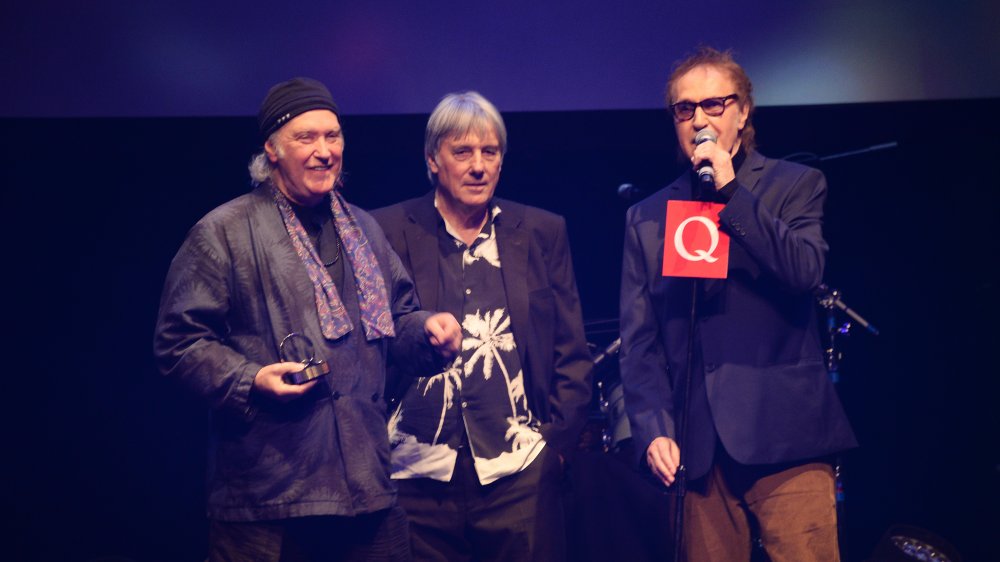 David M. Benett/Getty Images
Pop-rock icons The Kinks have proven to be one of the most influential bands of the early British Invasion movement, leaving a lasting influence with hits such as "You Really Got Me" to "Lola." But while casual fans may know their greatest hits, many may not be aware that brothers Ray (lead vocals) and Dave Davies (lead guitar) certainly haven't seen eye-to-eye all the time.
In fact, it was the brothers' severe case of sibling rivalry that led to the demise of the '60s rockers when they first split in 1996. "I think Ray has only been happy for three years of his life ... the three before I was born," Dave told the Telegraph in an interview. The brothers, who were the youngest in a household of 10, have been at each other's throats for decades, with the chances of their tensions subsiding being slim to none.
According to Ultimate Classic Rock, "all Kinks music has grown out of family, love and emotion," Ray notes. "Dave has his problems with me sometimes, but that's inevitable," said Ray. "I'm not an easy person to work with."
Call it brotherly love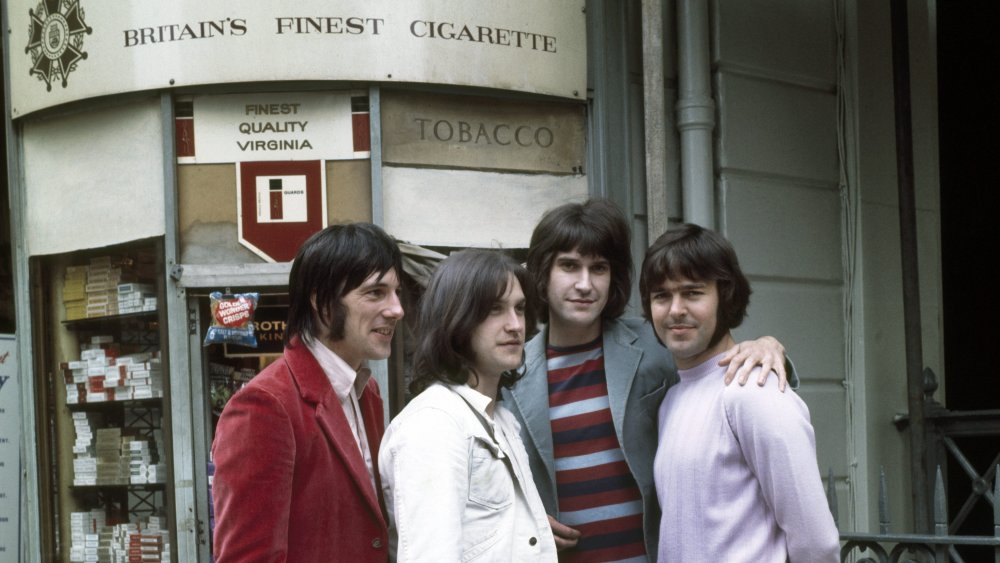 George Wilkes Archive/Getty Images
Although years of arguments still seemed to overshadow the band's stellar discography, it was in 1996 that the Kinks disbanded over rising tensions. More than two decades later, the band has yet to reform, and the brothers' relationship is lukewarm at best.
According to Dave in an interview with The Telegraph, Ray made Dave's 50th birthday in 1997 all about him: "Just as I was about to cut the cake, Ray jumped on the table and made a speech about how wonderful he was, and then stamped on the cake."
And while Dave told Rolling Stone that a reunion was "possible" but "it's all water under the bridge now, just four months later he told the Daily Mail that he was less "maybe" and more "hell no." "Ray's an a**hole ... sucks me dry of ideas, emotions, and creativity," he said, also calling him "toxic" and a "control freak."
Even so, there have been several incidents throughout the years of what Dave has called their "motherly protection" for each other. As Ultimate Classic Rock reports, Dave moved into Ray's home while recovering from his stroke and reported that the living situation was "good, for a while," and that Ray is "quite a good cook."
Ray's hospitality was decades after Dave had taken Ray on vacation Europe to help him get over his suicide attempt. Ray, believing he was about to die, had also previously kissed Dave's cheek onstage as one of his final acts of life.