The Tragic Death Of Groucho Marx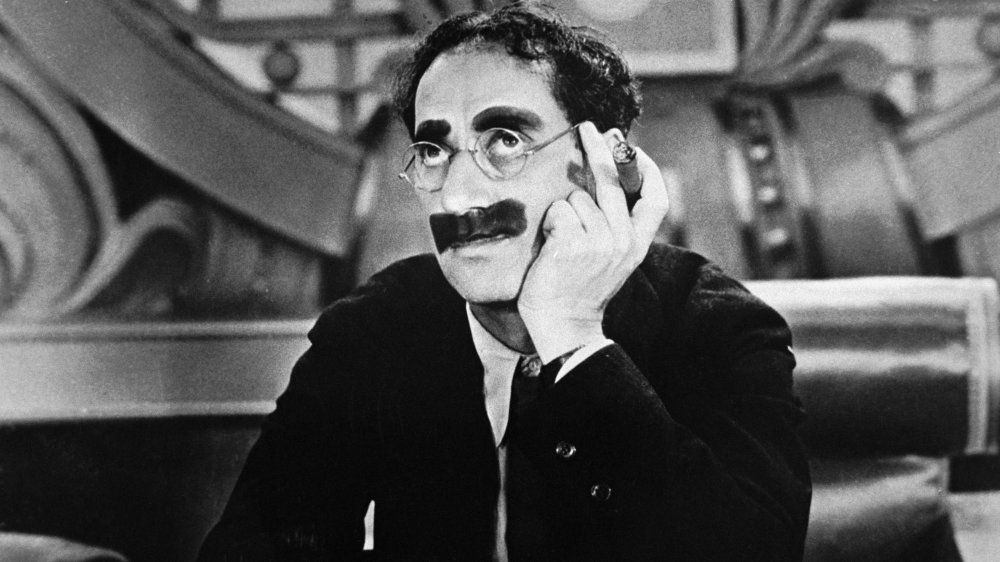 United Archives/Getty Images
As the most prominent of the Marx Brothers, Julius Henry Marx –- known to the world as "Groucho" –- became one of the best-known comedians of his age, known both for his dazzling visual comedy and his acerbic, quick-witted one-liners. Though he was a brilliant performer, the quality of his writing shines through when you realize how well they read on the page: "I could dance with you till the cows come home. Better still, I'll dance with the cows and you come home," and "Those are my principles, and if you don't like them... well, I have others."
But away from his classic performances in Duck Soup and A Night At The Opera, Groucho also had a dazzling personal life which made headlines in his day and has been the source of much controversy years after his long and rich life had come to an end. Unfortunately, his entanglements also played a role in the tragedy of his final years, when, as an old man -– Groucho died August 19, 1977, aged 86 -– the comedian had grown vulnerable, and he was badly mistreated by those around him, who fought continually over his fortune and the rights to his estate, according to PBS, while Groucho suffered from dementia and illness, which would eventually get the better of him.
Marx's millions and elder abuse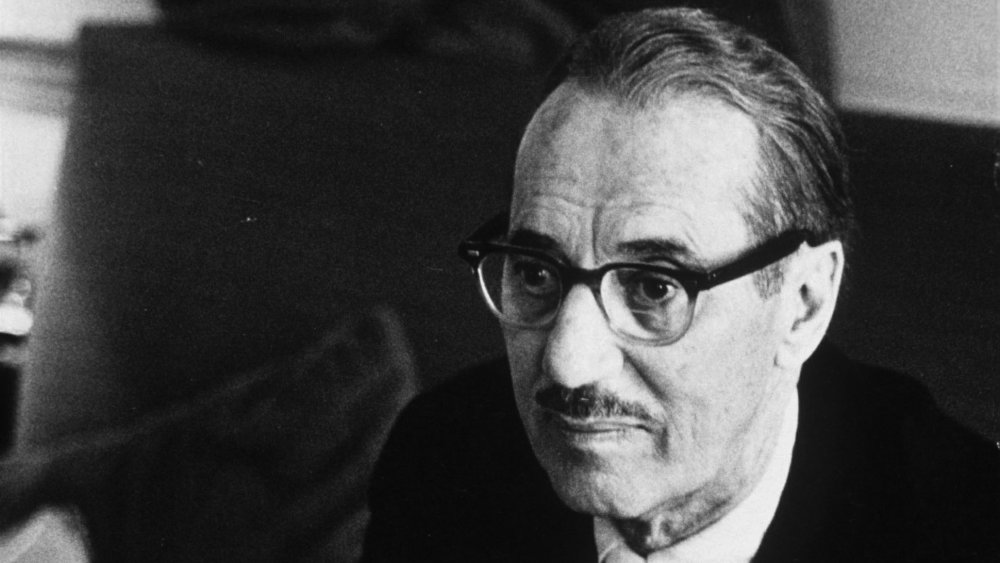 Michael Ward/Getty Images
Groucho Marx's final years were plagued by horrific abuse at the hands of those close to him. According to Entertainment Weekly, Groucho had been left "helpless" by a stroke and hip surgery in his final days, when a major legal battle broke out in which lurid details of his final years were laid bare to the public.
Six years earlier, Marx had begun a relationship with 36-year-old Erin Fleming (Marx was entering his ninth decade at the time), a former actress who originally became close with the comedian as his secretary but who then became conservator of his vast estate, worth up to an estimated $4 million. Fleming now became the central figure in a wrangle over the elderly man's estate versus Marx's three children, Arthur, Melinda, and Miriam. Marx's nurses claimed Fleming was abusive, had drugged him with tranquilizers, and referred to him as a "pig" and a "crazy old man."
But Groucho's children didn't come out of the affair well, either. The comedian had, in fact, sued his son Arthur for the way he was portrayed in the latter's memoirs, according to PBS, while he had also had a rift with Miriam over her alcoholism.
The judge decided that the ailing Marx should be put in the protection of his grandson, Andrew, the son of Arthur. He died four months later. Meanwhile, Fleming was ordered to repay $221,000 to the bank of America –- funds she was deemed to have taken from Groucho.