Why Peter Hook Really Left New Order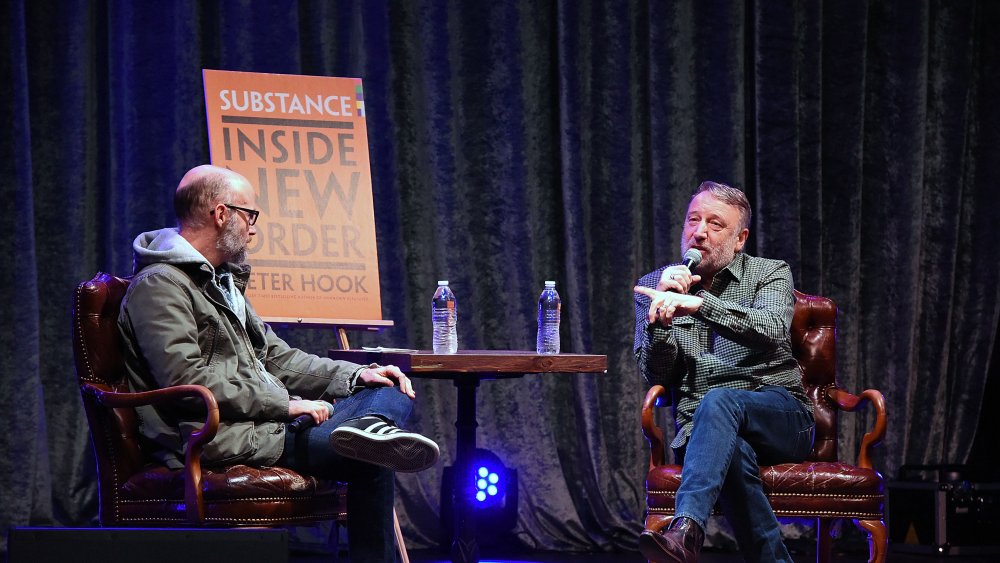 Araya Diaz/Getty Images
New Order was basically the soundtrack for an entire decade, famous for its kick drums and distinctive bass lines. Known for hits such as "Blue Monday", "Age of Consent" and "True Faith", the new wave icons (formed after the demise of Joy Division, following the tragic suicide of singer Ian Curtis) proved to be a force to be reckoned with during their peak in the 1980s.
However, off-stage the electro pop group demonstrated itself to be the opposite of the cohesive music-making machine they were on stage. As told by Getintothis, former bassist Peter Hook said that, while the band was showered in success during its formative years, turmoil behind the scenes told a very different story.
"Anyone watching it would think, 'Oh my god look at them, they've got everything. They've got success, they're feted, what a wonderful world' and yet really we f*cking hated each other," Hook said in a 2017 interview. "Joy Division was very balanced and very equal and then when we got to New Order the balance had tipped and it made it a little bit awkward. I never noticed it when we were together, but since I've come to play the music now I've noticed it more and more."
Royalties will tear us apart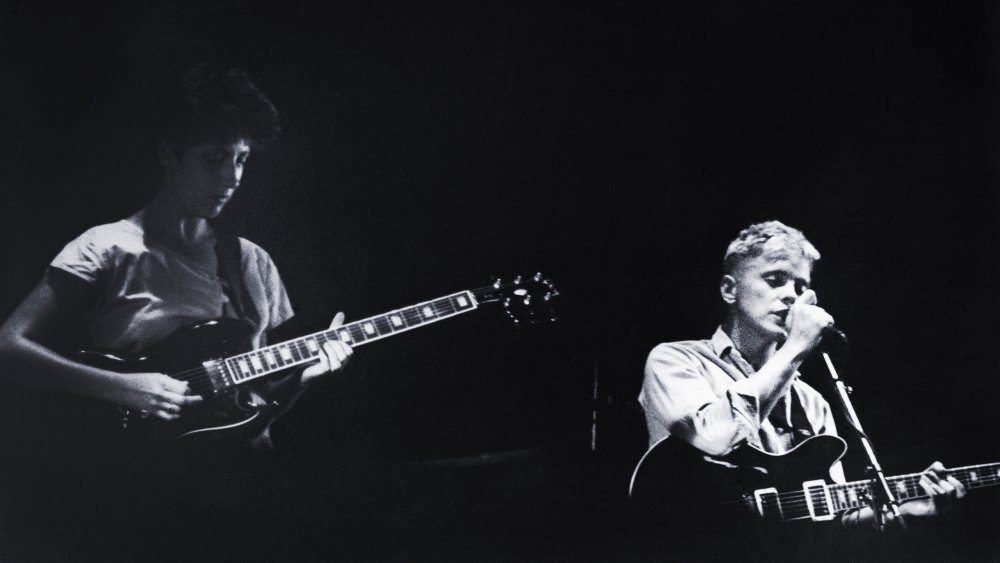 Gie Knaeps/Getty Images
Yet, the bassist's negative feelings went beyond just being spiteful as he took his former members all the way to court, when he accused the band of "clandestinely" trying to control the New Order and Joy Division trademarks. Hook also said the band, which he'd left in 2008, owed him "millions of pounds" in unpaid royalties, as reported by NME. The bassist's former bandmates, though, said the dispute was about Hook's royalties from the work the band had done after his departure.
His departure came amid the heavily delayed album "Lost Sirens", which keyboarding Gillian Gilbert discussed in a Brazilian interview to promote a Sao Paulo show. According to an English translation, she acknowledged issues with Hook, and said there was "a lot going on behind the scenes on the copyright."
Hook's lawsuit was settled in 2017, but unfortunately, his hard feelings towards the rest of the band never went away. "He left the band, and then he complained about leaving the band," said singer/guitarist Bernard Sumner, per NME. "He's so angry. If you choose to take a path in life, don't blame other people for the path you've chosen to take."
But even though the litigation was settled, Hook doesn't look like he will be getting on stage with his former bandmates anytime soon. As he tells Rolling Stone when asked if he will ever consider performing with New Order again, "It's only hope that keeps us all going through every day. So yeah, it's something that you hope will happen. It'd be wonderful and in many ways, the fact that you didn't reconcile is one of the greatest sadnesses because of how much you've shared and how much you still share."