The Crazy Way Meat Loaf Was Stripped Of His Money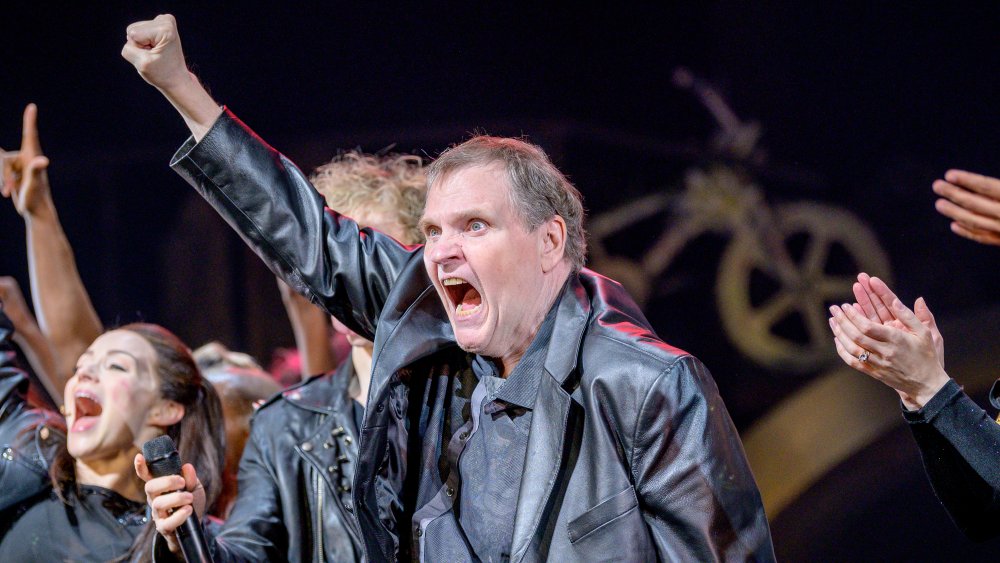 Roy Rochlin/Getty Images
His name is Robert Paulson. Well, actually, it's Marvin Lee Aday. That's right: the loafy man of meat who would do anything for love — except that, of course — went horribly, horribly broke back in the day. This is long before Fight Club, his amazing meltdown against Gary Busey on Celebrity Apprentice, or his rousingly drunk rendition of America the Beautiful at a Mitt Romney convention.
Rock's most warbling vibrato started off as a bouncer after leaving school and fleeing to Los Angeles in 1967, per Biography. A self-proclaimed outcast, Meat started his first band Meat Loaf Soul around this time, before finding kindred spirits in musical theater for his hammy, over-the-top performances. He landed a role in Hair, which went to Broadway, and from there worked on The Rocky Horror Picture Show, which defied the odds and went on to earn $112 million since its release. It was then that Loaf recorded one of history's best-selling records of all time, Bat Out of Hell, in 1977. Unknown to most, this record is, surprisingly, the #3 best-selling album of all time, at 43 million copies sold, beaten only by Michael Jackson's Thriller and AC/DC's Back in Black, per Mentalfloss. It stayed at #1 for almost 400 weeks straight, per the Guardian, and has sold a consistent 200k copies per year since its release, as described in Heavy.
So how is it possible that a mere six years later, in 1983, Meat Loaf filed for Chapter 11 bankruptcy? 
I would do anything for cash, so yes, I will do that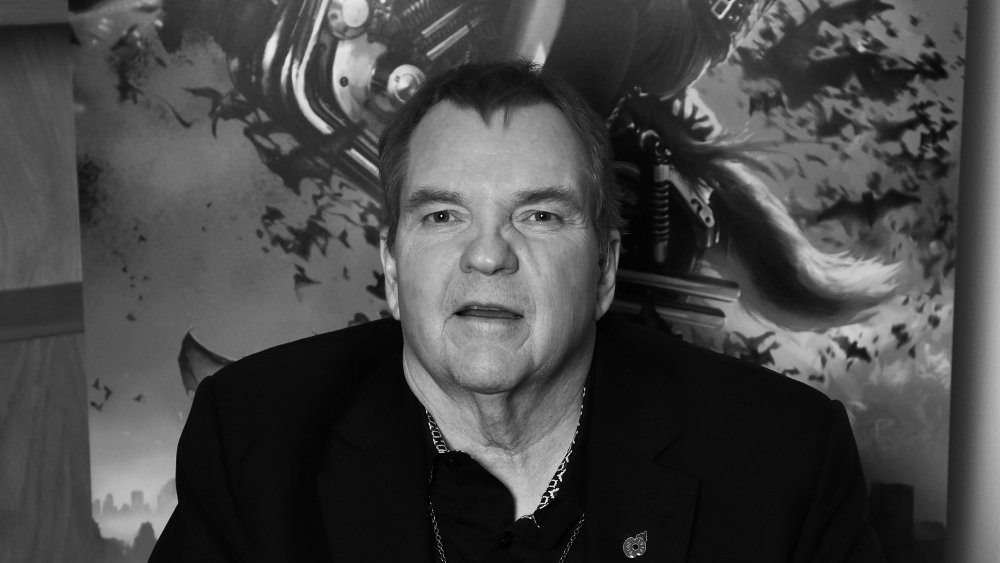 Dave J Hogan/Getty Images
As Loaf himself said, "As Bat got bigger, I got crazier. It was like some terrible curse where everything I'd ever wished for turned into a nightmare, and it was rapidly turning me into a maniac." Meatloaf discovered cocaine, and as he started falling apart, his relationship with his musical partner, Jim Steinman, disintegrated. Meat saw himself as the actor, Steinman as the playwright, and the two had collaborated to bring Bat Out of Hell to light. From 1978 – 1984, Meatloaf lost Steinman, his voice, suffered severe depression, and was eventually sued by Steinman over music rights for a whopping 45 lawsuits equaling $80 million in total. The only choice Meatloaf had was to file for bankruptcy.
Meat Loaf and Steinman would eventually reconcile and come back together for 1993's Bat Out of Hell II: Back into Hell, which contained the megahit opera rock anthem, "I'd Do Anything for Love (But I Won't Do That)". The lawsuits also delayed all the royalties that Meat Loaf was supposed to receive from his records sales, and finally, in 1997, the royalties made their way to him.
At present, after a long climb, Meat Loaf is currently worth $25 million. He might have had to do things like cameo in a Spice Girls movie in order to resurrect himself, as described in Ultimate Classic Rock, but hey, as the man once said ... two out of three ain't bad.