Inside Albert Ebosse's Mysterious Death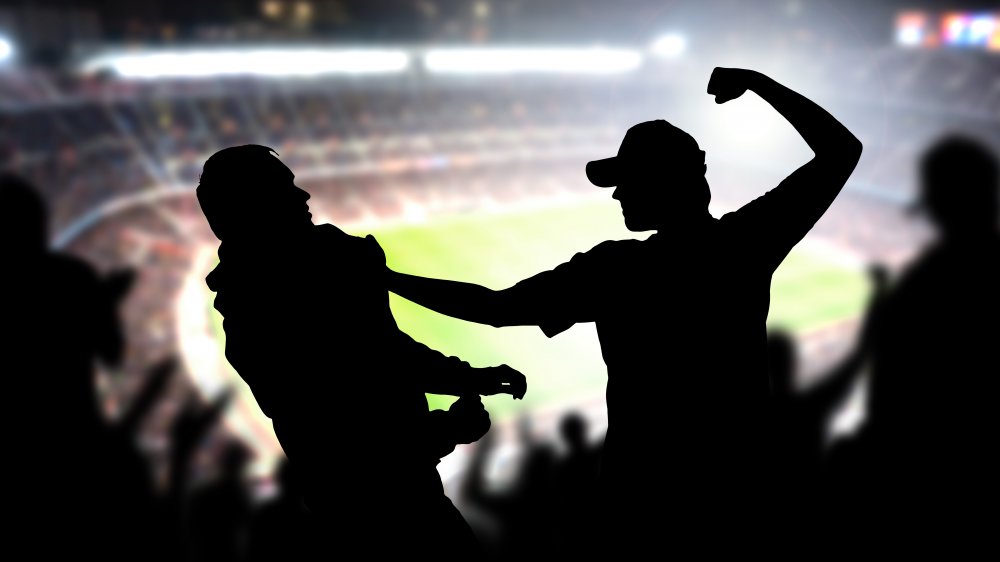 Shutterstock
On August 23, 2014, Cameroonian soccer player Albert Ebossé lost his life after what appeared to be a classic case of the sport's notoriously pugnacious fans losing their minds because one group of guys kicked a ball into a net more times than the other group. Ebossé played striker for the JS Kabylie club in Tizi Ouzou, Algeria, which lost 2-1 to the visiting club USM Alger, from the nation's capital Algiers. You win some, you lose some, right?
But soccer fans have a hard time letting losses go, and the home team wasn't having it that night. The initial news released by the club and reported by The Guardian was that Ebossé died from a head injury after being struck by a sharp object thrown from the stands during the kerfuffle. The family of the fallen footballer didn't buy the club's explanation of the event, however, so they decided to do their own investigation into Ebossé's death. Four months after the incident, The Guardian reported further that an independent pathologist contracted by Ebossé's family to investigate the death concluded that it was impossible for him to have been killed by an object thrown from the stands.
An independent autopsy suggested that Ebosse wasn't an accident
The new autopsy showed "signs of a struggle," suggesting that Ebossé's death had been murder. The wounds on the body were not consistent with thrown objects. "For such an object to break through the skull, it needs heavy strength," the pathologist, Dr. Andre Moune, was quoted in a Vice article published the following April. "The object that hit him came from close range." Moune concluded that the injuries to his collarbone and cervical vertebrae had to have been done with a knife. Furthermore, video evidence of the moments after the game showed Ebossé leaving the field and entering the locker room unharmed. "We didn't see anything happen to him on the pitch or anything that prevented him leaving the pitch because of a missile," said Dr. Moune.
Unfortunately, over six years later, the truth behind Albert Ebossé's death is still shrouded in mystery. While the evidence points to it being another case of a celebrity being killed by a fan, his possible murderer remains at large, and the Ebossé family has yet to find justice for their son. "It wasn't a rock. It wasn't a seizure. My son was murdered," said Albert's father, Andre Bodjongo. "All I want there to be is justice."