The Disturbing Way Indy 500 Drivers Can Use Their Race Suit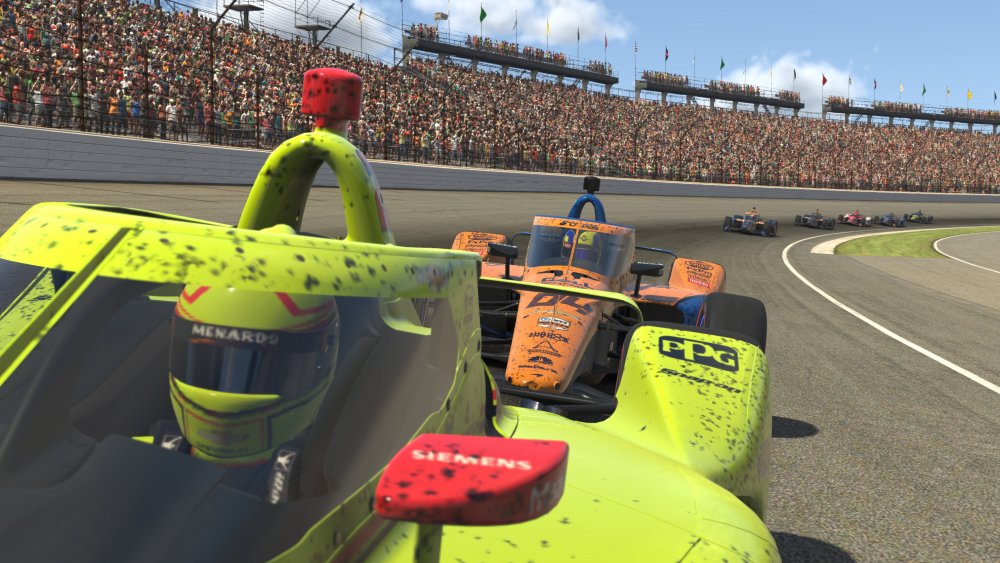 Clive Rose/Getty Images
IndyCar driver Danica Patrick has a long list of firsts under her belt. According to Biography, she was the first woman to ever win an IndyCar race when she crossed the finish line at the Indy Japan 300 in 2008. To win that race, she came in 5.8594 seconds ahead of then two-time Indy 500 champ Helio Castroneves. She was also the first woman to ever lead in the Indy 500, the sport's premier competition, when she led the pack for 19 laps in 2005, and was only the fourth woman ever to compete in the iconic race.
Patrick raced stock cars in addition to IndyCars, and when she won the time trials at the Daytona 500, she became the first woman in NASCAR history to nab a pole position at that sport's most prized event. She also boasts the highest-ever finish by a woman at the Formula Ford Festival in Kent, England. (Oh, that was also the highest-ever finish by any American at the event. Take that, racer bros.)
There's one first that Danica Patrick has never accomplished, and, since she retired from racing in 2018, it looks like she won't get the chance to do so any time soon. The racer told Women's Health that there's one disturbing thing Indy 500 drivers can use their suit for that she never did. And you'll never guess what it is.
Wait, Indy 500 drivers use their suits for what?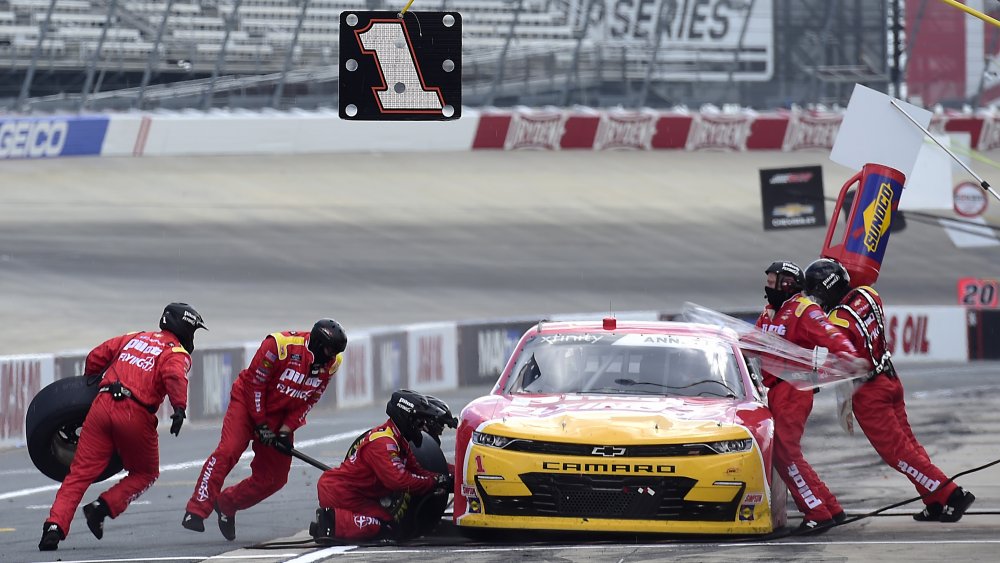 Jared C. Tilton/Getty Images
Yes, it's probably exactly what you suspect: Indy 500 racers pee in their suits. But you would too if you were as short on time as they are during a race. According to For the Win, a professional pit crew is forced to change all the car's tires in a little as six seconds, so where do you expect the driver to find time to get to a toilet?
How Stuff Works explains that the primary function of the suits IndyCar and NASCAR racers wear is to protect them from fire in case of an accident. Gasoline fires can reach temperatures as high as 1,200 degrees Fahrenheit, so the fire-retardant materials used to make the suits are essential for keeping drivers safe. But the article says nothing about waste removal, so it appears that drivers depend on the good old washing machine to take care of the mess.
Race car drivers are admittedly really weird people, but you can't blame them for heeding the call of nature when the time comes. According to The List, holding it longer than is comfortable can cause serious problems, such as urinary tract infections, incontinence, and damage to the bladder and other internal organs, so we can give F1 and IndyCar drivers a pass on this one. (But not you. Find a bathroom.)
So why didn't Danica use her race suit like that?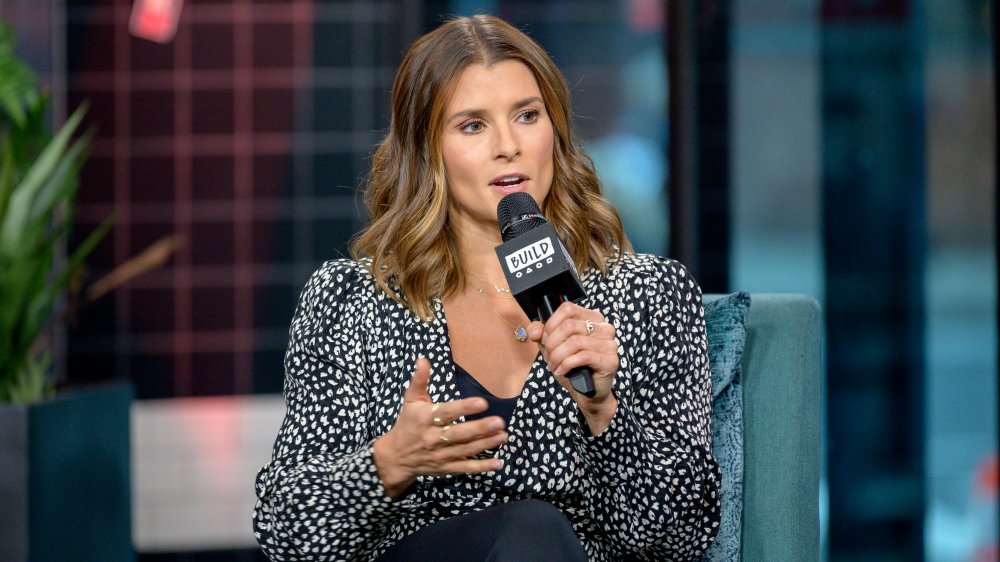 Roy Rochlin/Getty Images
In all her time behind the wheel, Danica Patrick apparently never went number one, even when she was going so fast that she came in at number one. Unlike astronauts, IndyCar and NASCAR drivers don't wear diapers so, "you can go right there in your suit," she told Women's Health. "People do it all the time, but I never have." (Sure, Danica. Wink, wink.) "I tried last year during a yellow flag," when the race slows down due to an accident on the track, "and I was like, 'You can do it. Just do it.' But I couldn't pee in my pants. It feels very unnatural."
But, as they say, when you gotta go ... At least that's the sentiment expressed by racer James Hinchcliffe to NBC Sports during a weather delay in 2018: "My legs were shaking," he said. "I had to go so bad. I'm like, I can't drive a race car like this. So, under caution, it took me a full lap. It was one of the least comfortable experiences of my entire life."
Even though Patrick is able to say she's never wet herself in a race, a number of other top drivers have, so Hinchcliffe need not feel too embarrassed: "I can officially say I've joined the likes of Will Power and Dario Franchitti and other greats that have peed themselves in their suits."