Why Caleb Followill Was Hated By His Kings Of Leon Bandmates
Kevin Winter/Getty Images
"F***ing hate Caleb, not us. I don't know what to say. It's not our fault. It's Caleb. He can't play the rest of the show. We will be back as soon as possible."
These were the words, according to NME, that Jared Followill used to explain to a packed audience that his brother would not be returning to the stage to complete the gig in Dallas in July 2011. The bassist explained that the lead singer of Kings of Leon –- who had scored their first U.S. platinum just a few years before with Only By The Night –- was "a little unfit" to carry on with the gig, having sunk a number of beers before the concert started. Caleb himself claimed that he had vocal problems and that he was too hot to perform, but had previously stated he was heading off stage to vomit and to find another beer, so his protestations didn't really hold water with his disappointed Texan audience, who began to heckle the band.
"F***ing burn our records," said Jared, although he later took to social media to offer a long and sincere apology, claiming that the band was suffering from "internal sickness and problems that need to be addressed."
It was a chaotic night for a band that hadn't put a foot wrong in over a decade. Having earned both critical praise and mainstream commercial success since their formation in Nashville, Tennessee in 1999, it was an explosive moment that rocked the four Followills and truly threatened the future of the band. Rolling Stone later called the gig "The Night That Tore the Kings of Leon Apart."
Brotherly betrayal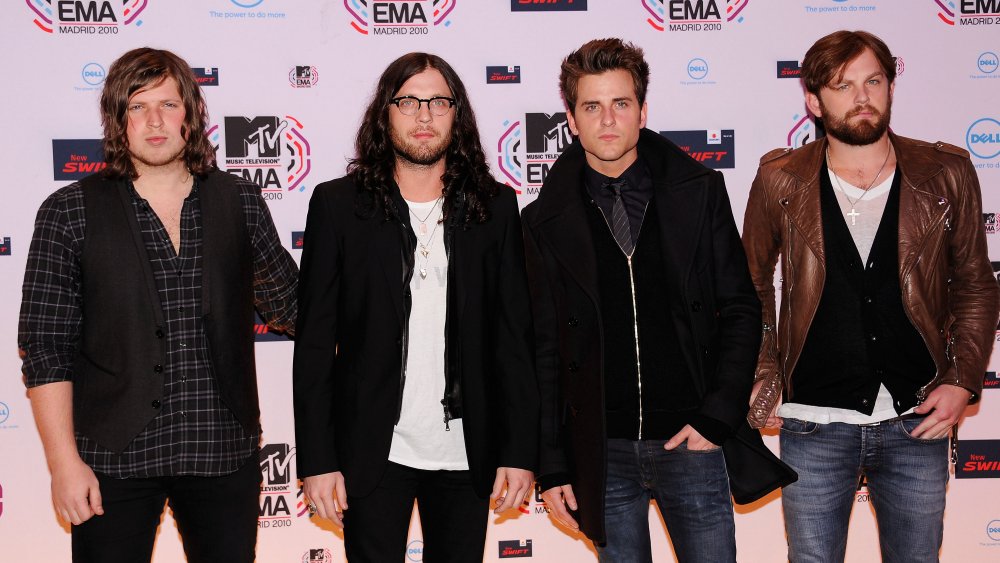 Ian Gavan/Getty Images
It isn't difficult to see that Caleb's drinking was at the core of Kings of Leon's breakdown, but in the immediate aftermath of the fateful gig –- the band would go on to cancel the remaining 26 dates of the tour –- it wasn't just a case of the band being pissed off at their singer; Caleb felt he too had plenty to complain about.
"I was f***ing pissed," Caleb told Rolling Stone, "I got on a plane and went to New York and was like, 'F*** them,' you know. And, you know, it hurts. It hurt when I heard that, because I've always stood behind them. I stood behind them when we f***ing walked offstage because of pigeons. I've always been like a one-for-all, all-for-one type. And when I heard that, I was like, 'Wow. Maybe it is time to step back for a while.'"
The rumor in the press was that the rest of the band were attempting to pressure Caleb into rehab, but the truth of how strongly his bandmates ordered him to do so has never been confirmed. Instead, we know for sure that Caleb took a complete break from booze for nine months, in an attempt to prove to his bandmates that his drinking would no longer be a problem.
Kings of Leon's slow recovery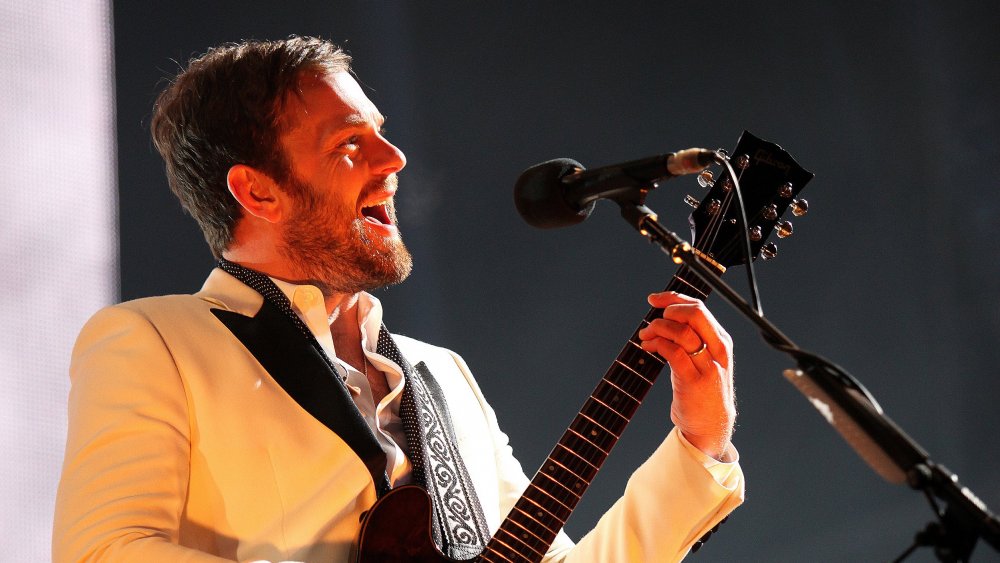 Raymond Boyd/Getty Images
But as they say, family is family, and, though the public comments by Caleb's fellow band members may have signaled a rift in the short term, it was perhaps never in doubt that he would soon be able to regain their backing.
"I think, at first, we were all pretty tough on Caleb backstage that night. We were definitely angry," said drummer Nathan, according to NPR, "At the time, we didn't realize how severe it actually was, healthwise, for him."
The vocal problems that Caleb had complained about on stage weren't simply an excuse for his drinking –- a throat specialist told Caleb later that he was just one more show away from permanently damaging his vocal cords. The singer told NPR: "We had been running pretty hard for almost 10 years, and our bodies were just spent."
In a way, though, the hiatus and subsequent recovery turned out to be a blessing in disguise. After the release in 2013 of Mechanical Bull, an album that was received only luke-warmly by both the press and the public, the end of the band's hot streak allowed for a radical change in direction. The group collaborated with German-born producer Markus Dravs for 2016's Walls, according to the BBC, resulting in some of the band's best reviews in years and their first number 1 on the U.S. Billboard 200 albums chart.