The Untold Truth Of AC/DC's Malcolm Young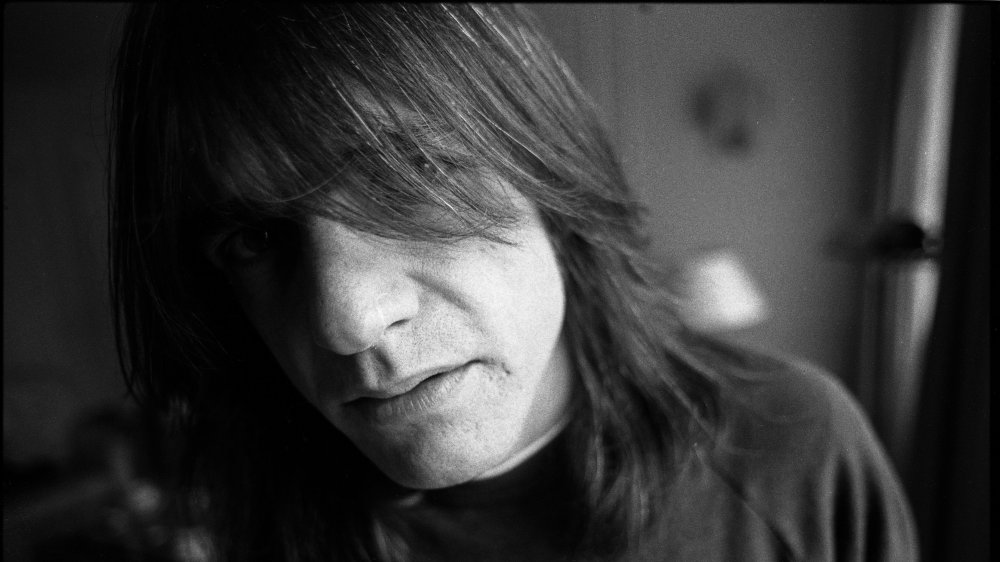 Martyn Goodacre/Getty Images
Do rock fans want their heroes to run themselves into the ground? "Live fast, die young, and have a good-looking corpse?" It's an idea that is close to the very soul of rock music, but one which, in the decades since the genre was at its height, has been challenged. Hedonism no longer seems to be an integral component of rock stars lives, while the age of those performing no longer seems to hold the same weight as it once did, especially as many 'legacy acts' from the golden age continue to perform well, whether they are releasing new music or continuing to tour as a tribute to their youthful selves. The fact is, music fans are more enthusiastic than ever to see their heroes in action, performing the hits that have defined an era.
No band perhaps raises as many points about the changing face of rock music as AC/DC, who have changed as little as possible in musical style since the release of their debut international album and hard rock/heavy metal classic High Voltage in 1976. Sticking to their musical guns has served AC/DC well. Even in the 21st Century, their studio albums have continued to go platinum around the world, according to Loudwire.
But the early days of the band's drug and alcohol-fueled antics are long behind them, and much of this is down to the group's respect for the long-term health and addiction issues that plagued the late group founder, Malcolm Young.
Malcolm Young and alcoholism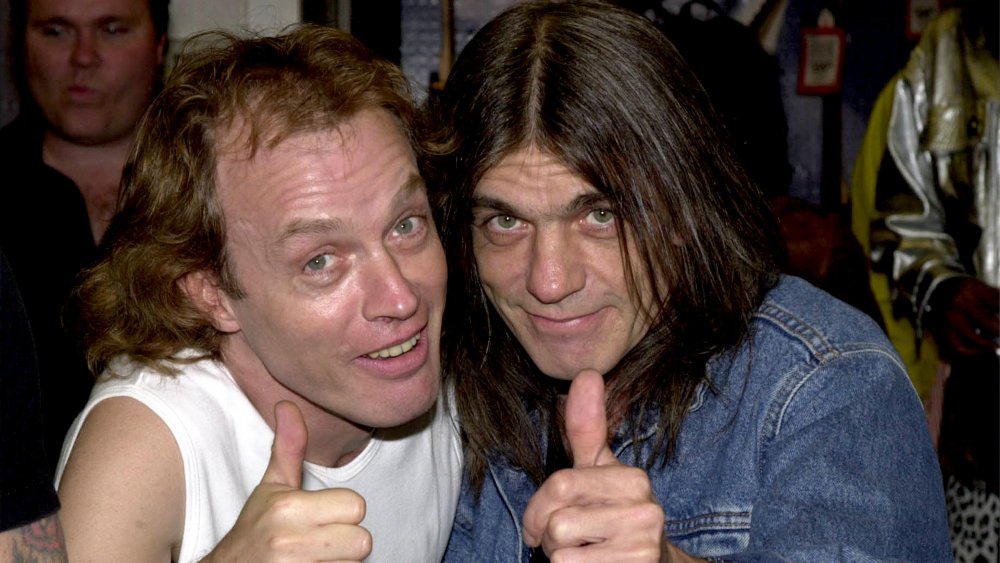 Getty Images/Getty Images
The Young brothers –- Malcolm and Angus -– had been through a lot together when they decided to form a band in Sydney in 1973. They had moved as children with their family to Australia to escape the poverty of the Glasgow, Scotland, where they were born, according to the Guardian, and their early successes were punctuated by the death of the group's lead singer and dear friend of the Young brothers, Bon Scott, who passed away after a night of heavy drinking in February 1980, aged 33.
Malcolm admitted that by 1988, alcoholism was beginning to take over his own life. "It caught right up to me and I lost the plot," the Guardian quotes him as saying, "Angus was going: 'I'm your brother, I don't want to see you dead here. Remember Bon?' So I took that break and cleaned myself up."
Malcolm was replaced on the tour by his nephew, Stevie, and went into recovery. "Malcolm had a problem," said his older brother George, "In our family, if we have a problem, we deal with it ourselves." Though this may appear that the Youngs expected Malcolm to clean himself up alone, the fact was that dealing with his alcoholism would come to shape the behavior of the whole group. The same article claims that, after Malcolm returned to the fold, the hard-partying days were over, and all the band would have to relax backstage were cigarettes and cups of tea.
Malcolm Young's battle with dementia
Chris Jackson/Getty Images
When people picture AC/DC, the image that is most memorable is perhaps Angus creeping around the stage, soloing in his school uniform. Or perhaps any of the iconic and powerful vocalists who have held the role of frontman for the group over the decades.
But the importance of Malcolm Young to the group both at its formation and throughout its decades of rock dominance cannot be overstated. In fact, recent interviews show that Malcolm has remained a direct influence on AC/DC since he was forced to quit the band due to dementia in 2014.
"Malcolm was the catalyst," AC/DC vocalist Brian Johnson told Rolling Stone, explaining that it was Malcolm who came up with most the group's riffs and grooves. And as well as protecting the band's iconic identity, he was also a consummate and professional musician. Rick Nielsen of Cheap Trick recalled that Malcolm "was like a machine up there ... he was totally serious, and he didn't make any mistakes. He was rock-steady."
After Malcolm's retirement, it was still his past tape recordings and ideas which formed the basis of what AC/DC released. The final album to appear in his lifetime, 2014's Rock or Bust, hit the #1 spot in 12 countries.
Malcolm passed away on November 18, 2017, aged 64.