The Untold Truth Of Lisa Lopes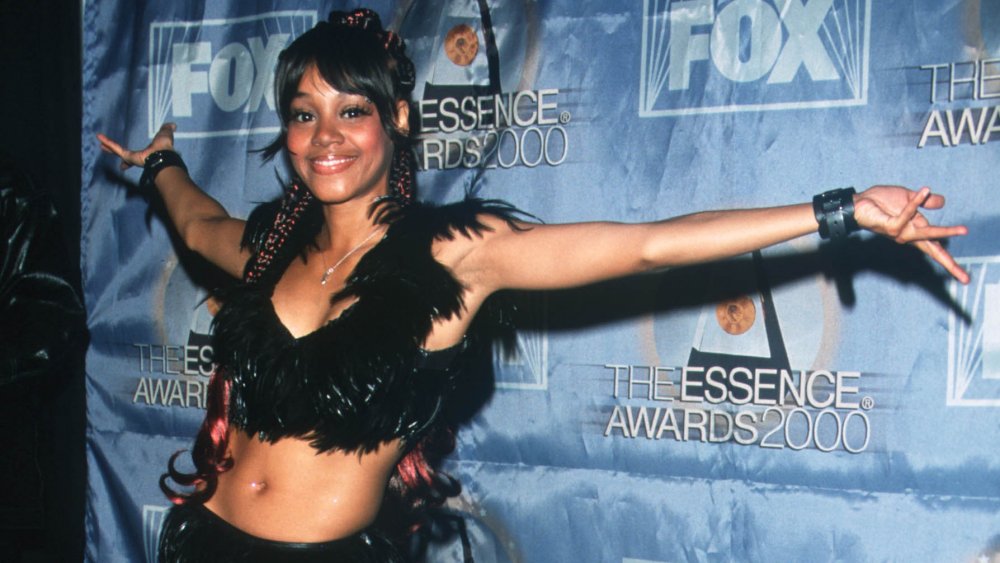 Evan Agostini/Getty Images
When TLC burst into the scene in the 1990s, people stood up and took notice. These were three women confident in themselves and singing about female empowerment. Most memorably, TLC incorporated rap breaks, courtesy of the firecracker Lisa 'Left Eye' Lopes.
According to Biography, it was Lopes who crafted the TLC image. Lopes was born in Philadelphia in 1971. She joined TLC back in 1990 after answering an ad looking for singers to join a new girl group in Atlanta. In 1991, TLC as we know it was formed with Tionne "T-Boz" Watkins, Lopes, and Rozonda "Chilli" Thomas. Pretty quickly, the group fell into roles — Lopes was the crazy one, Thomas was the sexy one, and Watkins was the cool one.
TLC released its first album Ooooooooh...On the TLC Tip in 1991. While that record produced top 10 hits, it wasn't until their second album, CrazySexyCool, released in 1994 that TLC became a household name. That was the record with "Red Light Special," "Creep," " Diggin' on You," and the platinum-selling single "Waterfalls," with its cautionary tale of drugs, sex, violence, and AIDS, along with Lopes's now-iconic rap verses. It was named number 11 in Billboard's list of 100 Greatest Girl Group Songs of All Time. "Creep" was number 2. With CrazySexyCool and "Waterfalls," TLC was now riding on a high, with Grammy nominations and a win for Video of the Year at the MTV Video Music Awards. But nothing was what it seemed.
A volatile relationship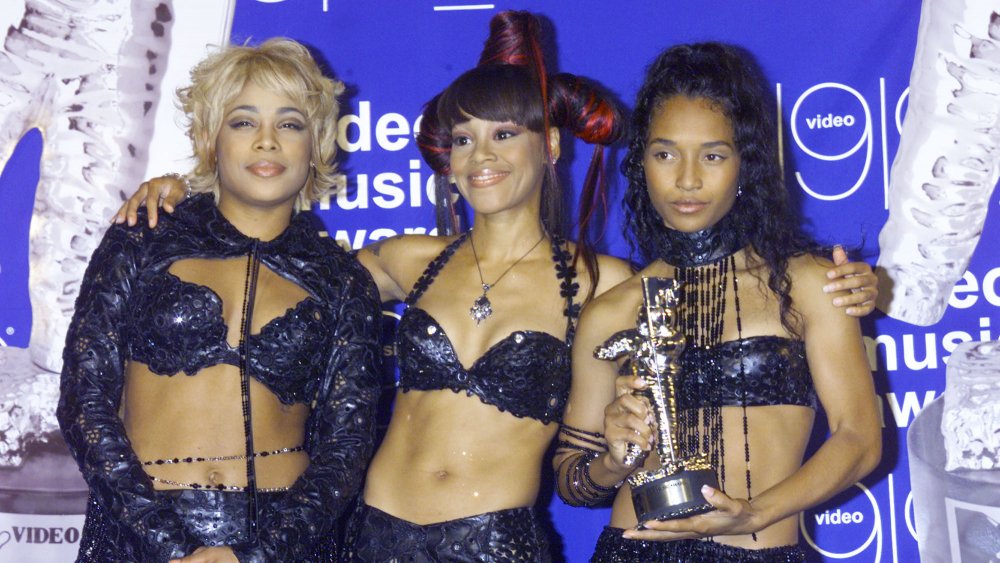 Trevor Gillespie/Getty Images
Lopes began dating Atlanta Falcons player Andre Rison in 1993, wrote The Boom Box, and by 1994 they had moved in together. It wasn't a pretty relationship. Rison was arrested for allegedly hitting Lopes and firing a handgun to prevent bystanders from interfering. Charges were later dropped, and the two reconciled.
On the night of June 9, 1994, Lopes and Rison had a fight that made Rison leave the house, said The Boom Box. Angry, Lopes took several of Rison's sneakers and set fire to them inside a tub. Soon, the entire mansion was in flames. Lopes turned herself in, reported The Guardian, and was fined $10,000 and ordered to get counseling. Rison was also told to seek help for his abusive behavior.
But Lopes just couldn't catch a break. In 1995, despite having three hit singles, TLC was forced to declare bankruptcy. Citing terrible management by their label LaFace Records and their management firm Pebbitone, along with debts incurred from Lopes's legal issues and Watkins's medical bills for sickle cell anemia, the group said they owed $3.5 million. They claimed they were paid very little for their singles and continued to be charged for expenses by their management. Rison, having forgiven Lopes, loaned each member $15,000 to pay for bills. So TLC took a break. Lopes decided to start her own production company and signed the girl group Blaque.
She didn't stand behind Fanmail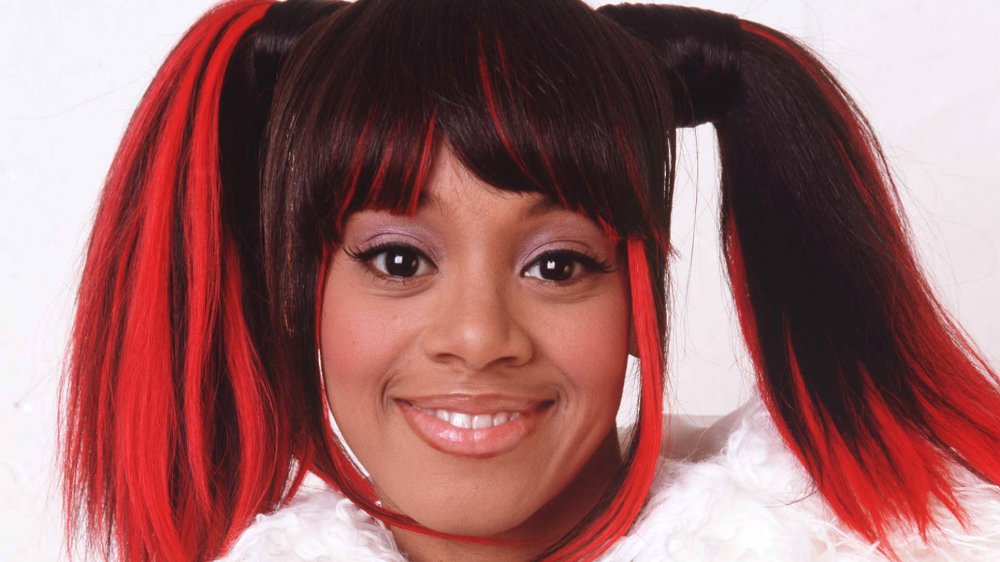 Dave Hogan/Getty Images
TLC eventually released another album, Fanmail, in 1999, which also became a hit. While fans and critics raved about "No Scrubs," things were not at all fine between Lopes, Watkins, and Thomas. Lopes felt the whole recording process of Fanmail was unfair to her. She told Vibe Magazine, just weeks after releasing the album, that she had graduated from the TLC era, and she cannot stand behind the new album. Lopes said the other two left her out of the creative process for much of the recording and reduced her participation to just the rap breaks. Some songs didn't even have any part attributed to Lopes — just listen to "Unpretty" and you'll realize Lopes had zero verses.
Lopes decided she'd had enough and issued a challenge to Thomas and Watkins, daring them to release solo efforts to see who'll make the most money, reported Entertainment Weekly. Neither of the others took up the challenge. Lopes came out with her solo album Supernova in 2001, said Biography. She also collaborated with other artists. Everything seemed to calm down until Lopes, while on vacation in Honduras, died in a car accident in 2002. She was 30. Coincidentally, she had survived a car crash before.
CNN wrote that the two other members of TLC said they were heartbroken. TLC, which still performs today as a duo, did try to look for a replacement for Lopes, said Billboard, but ultimately felt Lopes could never be replaced.