The One Thing Elon Musk Is Most Terrified Of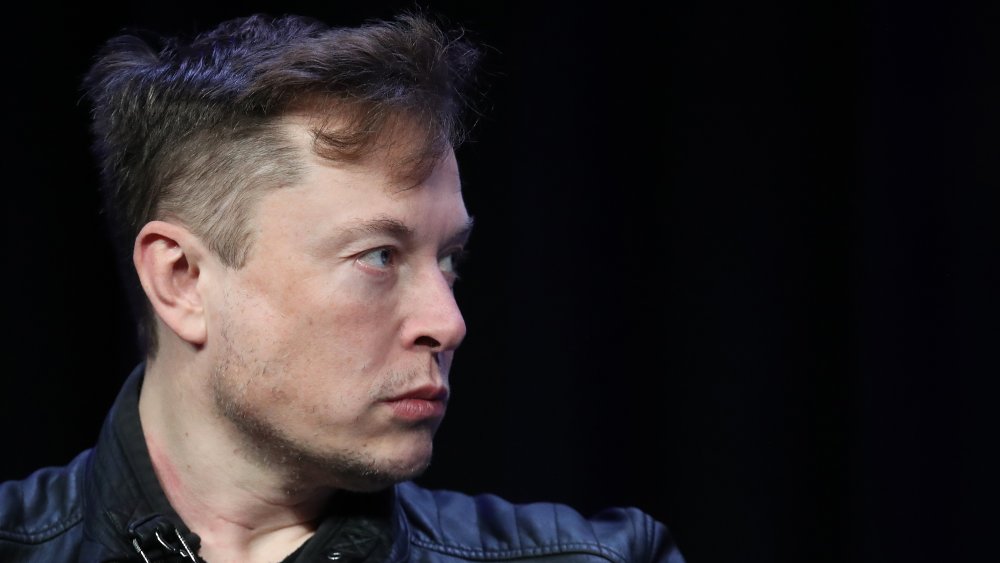 Win Mcnamee/Getty Images
Although Thomas Edison envisioned electric cars as far back as 1912, we've been guzzling gas for well over a century now, and the Tesla is only starting to revolutionize the way we get around. The company's founder, Elon Musk, has also been the brain behind such life-changing technological advances as online payment systems, reusable rockets, web-based telephone calls, location-specific map searches, and (he's hoping) an electric jet. He's come up with so many wild ideas that actually worked that CNBC called him "the 21st century's Thomas Edison."
As The Guardian reported in 2018, Musk fits the mold of the classic eccentric billionaire so well that Robert Downey Jr. used him as a model for his role as the uber-rich inventor Tony Stark, the heroic guy in the Iron Man suit. But the real-life Tony Stark isn't as fearless as the character he inspired for the silver screen. As Musk told Rolling Stone in 2017, there is one thing that keeps him up at night, and it's not spiders or ghosts or dying in a fiery hyperloop accident. Elon Musk is terrified of being alone.
But we can't blame the guy. We all feel that way sometimes. Plus, he was pretty broken up at the time of the interview. He had just been dumped by actress Amber Heard. "I will never be happy without having someone," said the brokenhearted billionaire. "Going to sleep alone kills me."
Has Elon Musk found a long-term solution to his terrifying loneliness?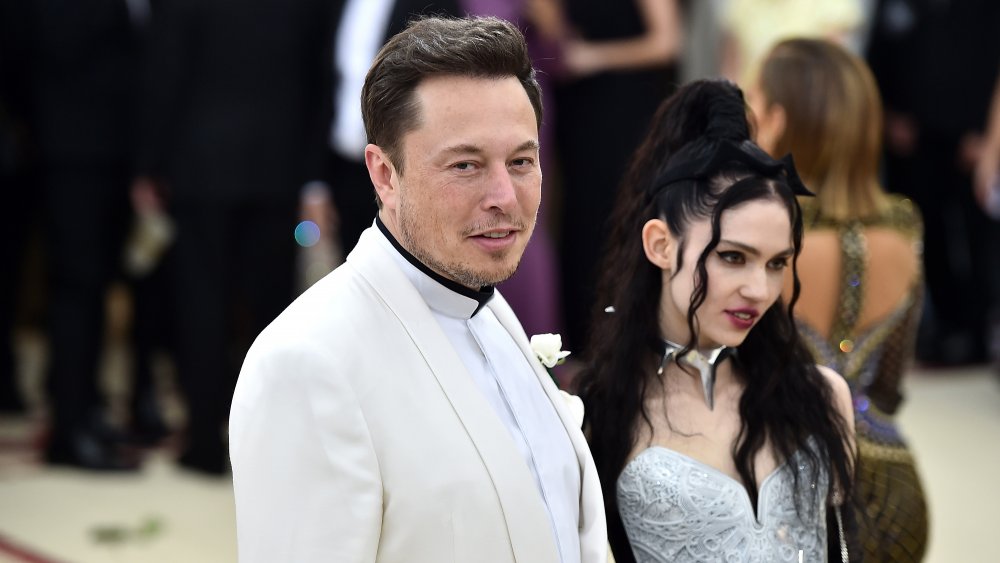 Theo Wargo/Getty Images
Like most of us after a bad breakup, Musk went through weeks of "severe emotional pain" after Heard axed their relationship. He said he only survived by chugging Red Bulls and hanging out with positive people, and by the time of his Rolling Stone interview, he was ready to find love again. "Is there anybody you think I should date?" he asked interviewer Neil Strauss, adding that it is hard for him to meet people. "I'm not looking for a one-night stand. I'm looking for a serious companion or soulmate, that kind of thing."
And it appears he may have found just what he was looking for. He and Canadian singer-songwriter Grimes "took both the business and music worlds by surprise," as Business Insider put it, when they announced their relationship to the world with their appearance together at the 2018 Met Gala. The two met on Twitter when Musk was going to make a joke about one of her songs but then found that she had already done so. Musk loved her "wild fae artistic creativity and hyper intense work ethic."
It would appear that the love he found with Grimes is strong enough to assuage his fears of being alone, as the two had a baby in early 2020. The BBC reported in May that the couple named the child in true eccentric fashion, i.e., enigmatic and totally unpronounceable to most earthlings: X Æ A-12. Riiight.
Elon Musk is probably an alien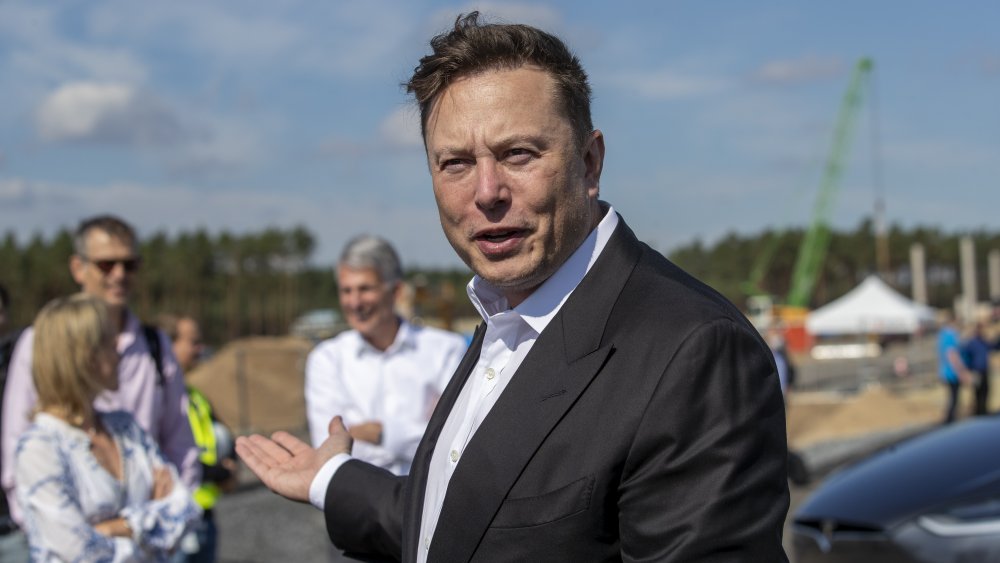 Maja Hitij/Getty Images
Elon Musk's old college buddy Navaid Farooq told CNBC in December 2019 that "when Elon gets into something, he develops just this different level of interest than other people. This is what differentiates Elon from the rest of humanity." Farooq said that Musk "stood way outside the bell curve" of their group of friends, all of whom were "fairly high achievers." This seems obvious to the rest of us. You don't invent something as weird-looking as the cybertruck without having some characteristics that are lacking in Average Joe.
However, there are those of us sci-fi geeks who have a different theory about where Musk's unique genius comes from: He's not of this world at all. Take the classic 1963 science fiction novel The Man Who Fell to Earth by Walter Tevis as an example. The novel follows the life of T.J. Newton, an alien sent to Earth in hopes of finding a way to bring his people here, as their planet is running out of water. Newton bestows a number of revolutionary alien technologies on the unknowing humans, who think he's just an innovative and eccentric genius (sound familiar?). Unfortunately for Newton, this world only brings him loneliness, despair, and tragedy. Hopefully, for Elon, Grimes, and what's-his-name's sake, Musk's trip to Earth turns out better than Newton's, and — for our own — we'll all be zipping across the California countryside in hyperloop pods and flying electric jets to the Moon in no time.