The Tragic Death Of Bobby DeBarge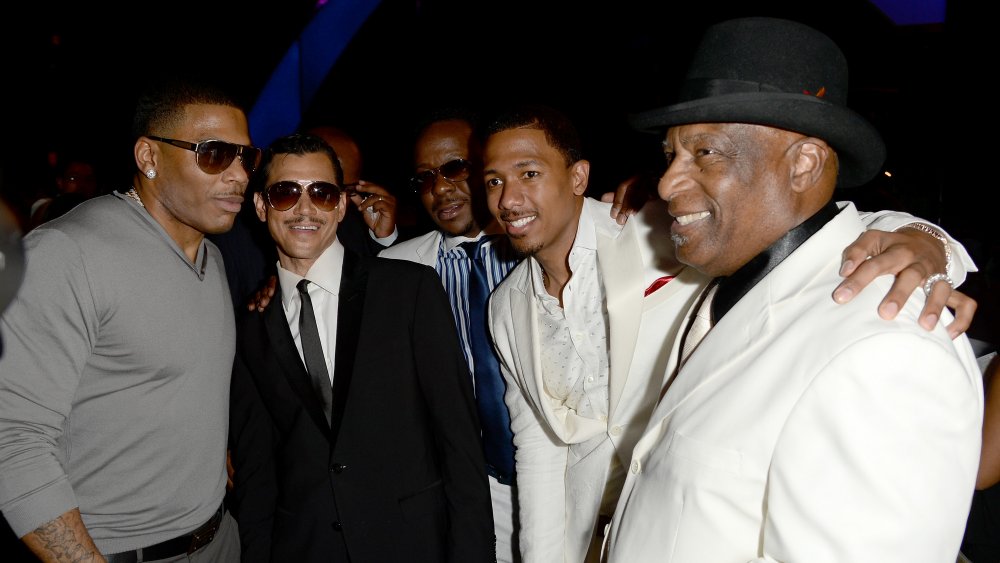 Jason Merritt/term/Getty Images
If you grew up during the 1980s, you've probably heard of the musical group DeBarge. With uptempo R&B tracks such as "I Like It" and "All This Love," the Motown-influenced family band was slated to follow in the Jackson 5's footsteps. While DeBarge achieved success later in its career, several members cited personal conflict as a reason for the band's shortcomings and, after five albums, disbanded in 1989 following the incarceration after two of its members, as Fox Business reports.
Before starting DeBarge as a formative member, singer and oldest male in the musical family Bobby DeBarge took part in several short-lived pop outfits, including Hot Ice and Switch. Formed in 1979 with initial members Mark, Randy, Bunny and El, the family group DeBarge inducted Bobby and Chico in 1987 and 1988. Musically, Bobby could do it all — sing, write, and produce, all of which he displayed on all five DeBarge studio releases. Iconic Motown founder Berry Gordy once called Bobby DeBarge "the most talented artist I have signed." Music producer Bernd Lichters also said he'd "never heard anyone sound quite like [Bobby], and with so much ease."
But despite his overwhelming talent, Bobby DeBarge had a darker side that eventually made its way into the spotlight. The musician was described by Vibe as "a tortured soul," having sunk into heroin addiction in the late 1970s. Unfortunately, he never resurfaced.
Bobby DeBarge had a decades-long battle with addiction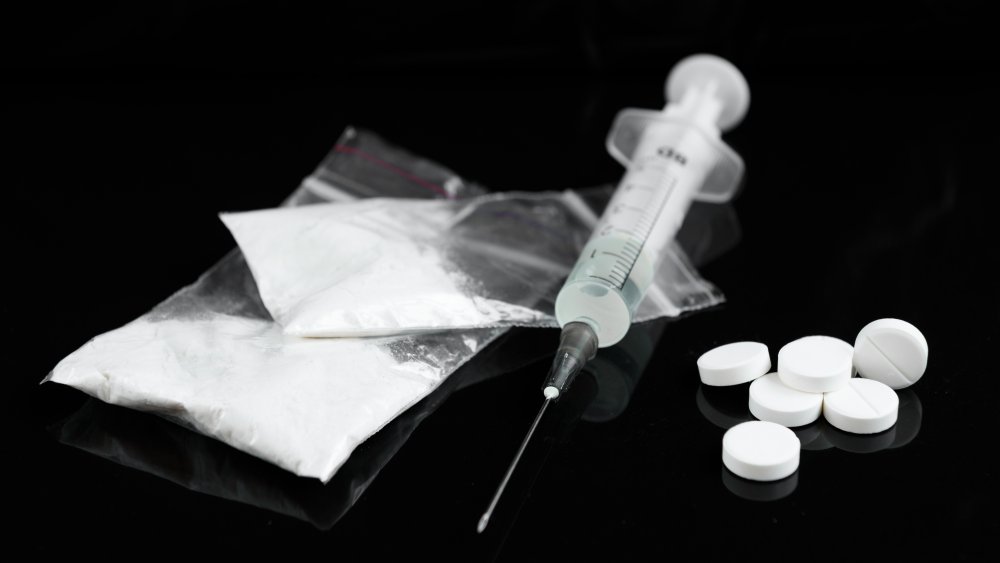 Shutterstock
DeBarge has suggested his problems resulted from alleged molestation by his father, as Vibe reports and as Chico Debarge claims. It has also been speculated that fame simply provided too many temptations and imposed too few restrictions. Bobby DeBarge was the first in the family to succumb to drugs, but certainly not the last. Bunny, El, Tommy, Chico, and James DeBarge all battled addiction for years. "Drugs happened," mother Etterlene DeBarge told Atlanta Daily World of the musical family's addiction. "When El got into drugs it just paralyzed him. He just couldn't deal with all the people in the music industry. He couldn't deal with their fakeness and people ripping him off. Motown had taken all of his publishing and they're still making money from those songs."
According to Vibe, Bobby had been addicted to heroin since his teens in the heyday of Switch, always riding the coaster of sobriety before returning to opioids. But regardless of how his addiction began, Bobby's fate was unforeseen and tragic to family, friends and countless fans.
With the immensely-popular 1985 hit "Rhythm of the Night" (featured in the film The Last Dragon), DeBarge was on the track to success. Any hopes of mainstream popularity were dashed in 1988, however, when DeBarge family members Bobby and Chico, along with four others, were arrested for drug trafficking in Grand Rapids, Michigan. Both Bobby and Chico ended up in court. The resulting convictions and prison sentences marked the end of the family musical group, and DeBarge disbanded in 1989.
Bobby DeBarge's incarceration marked the beginning of the end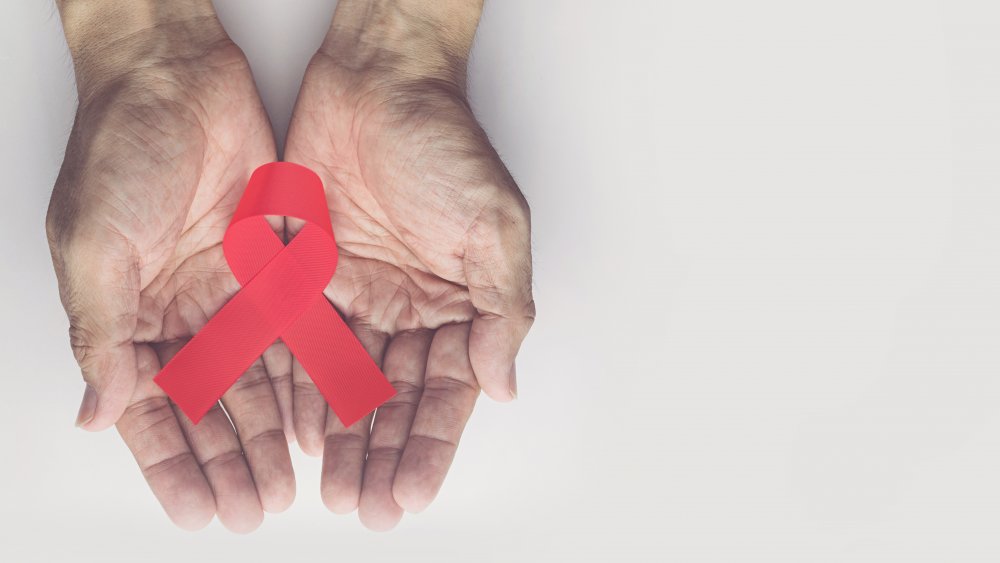 Shutterstock
As reported by UPI, the DeBarge brothers conspired to smuggle more than two pounds of cocaine to Michigan from Los Angeles. The operation was busted when Chico and a co-conspirator were found with cocaine packages during a passenger inspection at Detroit Metropolitan Airport. While serving a five-year prison sentence for trying to smuggle cocaine across the country, Bobby discovered he had HIV, LovelyTI reports. Per Gregory Williams, who attended school with Bobby DeBarge and performed alongside him in the group Switch, the singer's "last years were hell. ... He was separated from his wife and kids, and acting paranoid toward everybody. Bobby knew his life was basically over." Bobby grew distant from his family as his health declined from the vicious disease he contracted in prison. Widespread and effective treatment for the complications brought on by HIV/AIDS would not become widely available in time to help Bobby. "Bobby was always very sensitive and withdrawn," Williams told Vibe, "and there was a lot of abuse at the hands of Mr. DeBarge. Heroin became his main way to escape."
Bobby managed to complete another album, It's Not Over, but he realized that his life was ending. His family placed him in hospice, and on August 16, 1995, Bobby DeBarge died from AIDS-related health complications at age 39, two weeks after the release of his final album. His obituary at Find a Grave says his death was related to longstanding drug use. Bobby DeBarge is buried in Garfield Park Cemetery in Grand Rapids, Michigan.