The Grandson Of 10th U.S. President Dies At 95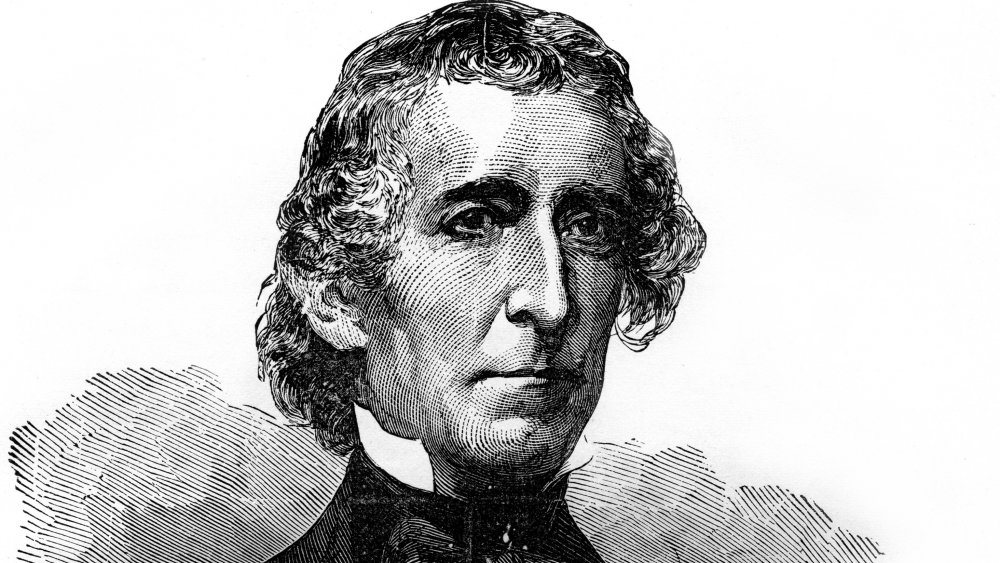 Print Collector/Getty Images
What do you remember about President John Tyler? You might not have any recollection of him, since he left office in 1845 and died in 1862. If you haven't retained that period from American history class, Tyler became the 10th commander in chief after President William Henry Harrison died in 1841, and was the first vice president to ascend to the presidency after his predecessor's demise. His grandson, Lyon Gardiner Jr., passed away in September ... more than 150 years after President Tyler's own death. How is this possible? 
First, some background: Because of his viewpoints, President Tyler had a difficult presidency, according to Smithsonian. Not only did he veto bills that Harrison embraced, but he was against starting a central bank — the reason the Whig Party supported him as VP. Within a year, the Whigs filed a formal action to have him impeached if he didn't resign his office "on the grounds of his ignorance of the interest and true policy of this Government, and want of qualification for the discharge of the important duties of President," said the House of Representatives' History, Art & Archives page. The Whigs eventually removed him from the party and continued asking for his resignation/dismissal through his tenure.
President Tyler and his wife had eight children together. She died while he was president, and Tyler married 22-year-old Julia Gardner, said CBS news, and had another seven. One of these was Lyon Gardiner Tyler, born in 1853, when the former president was 63.
The Tyler family continues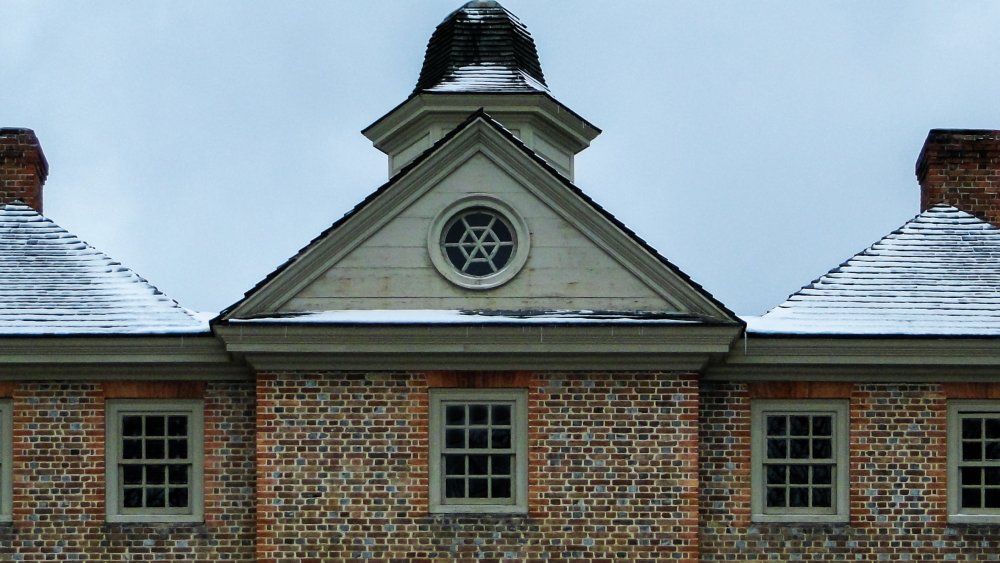 Shutterstock
Lyon also faced controversy. An attorney, historian and author, he served as president of Virginia's College of William & Mary from 1888-1919. Despite these accomplishments, Lyon's positions on slavery and race taint his legacy. He believed, as the W & M's website said, that "enslavement had been beneficial to Africans and people of African descent." Lyon even wrote a pamphlet, "A Confederate Catechism," in 1920 about it.
Back to President Tyler's grandson ... or should we say grandsons? Specifically, Lyon Gardiner Tyler Jr. and Harrison Ruffin Tyler. Lyon Sr., like his presidential father, also had a second wife, and was in his 70s when Lyon Jr. (1925) and Harrison (1928) were born, said CBS. 
Lyon Jr. died on September 26, 2020 at 95. As a 16-year-old, according to his obituary posted by Bliley's Funeral Home, he attended William & Mary, graduating in 1947. While he never held an office like his father, he served his country as a naval officer in World War II. After the war, he finished college and entered the Naval Intelligence Reserves, later retiring as a Commander. He also was an attorney and a teacher at the Virginia Military Institute, where he updated the museum and established cadet fellowships. He moved to Franklin, Tennessee, in 2000.
Harrison Ruffin remains the last living grandchild of a president born in the 18th century. He lives in Richmond, Virginia. Lyon Jr. is survived by a daughter, three nieces and nephews, and eight great-nieces and nephews.