The Truth About Freddie Mercury's Guitar Skills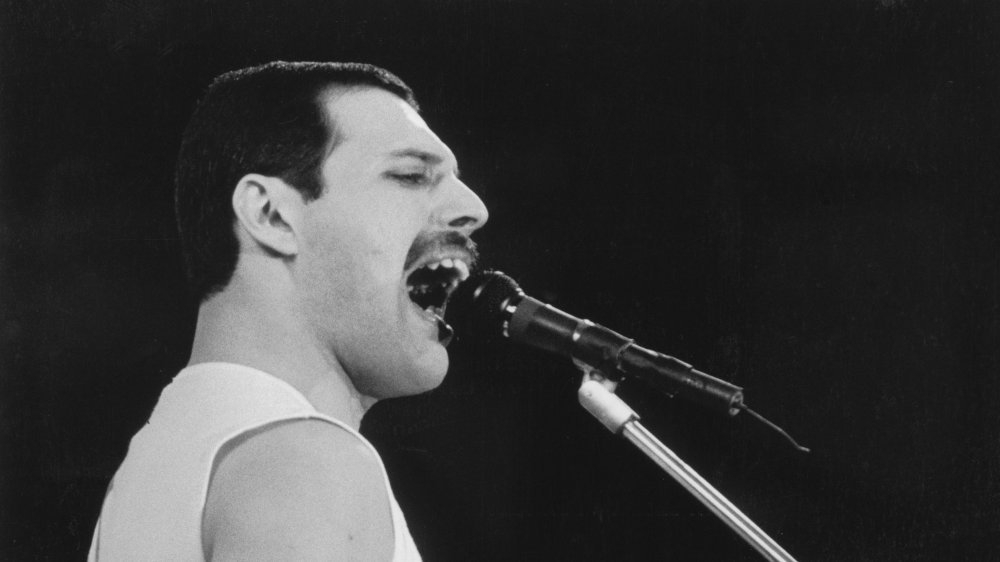 Dave Hogan/Getty Images
While being a frontman for one of the world's most popular bands of all time might be stressful enough, it's hard to imagine Queen's Freddie Mercury performing with his signature show-stopping stage presence along with strumming a guitar onstage, all at once. Perhaps that's the reason Mercury rarely played guitar during concerts, but it certainly wasn't due to the fact that he couldn't play. In fact, the Englishman could play fairly confidently, as seen in this recording of "Crazy Little Thing Called Love" posted to YouTube. Mercury's guitar skills were especially evident during the promotion of their 1980 album The Game.
As fans speculated why the legendary frontman rarely wielded the instrument onstage, rumors floated over the years regarding Mercury's ability to play. Mercury himself seemed to enjoy perpetuating the rumors too, according to a 1981 Rolling Stone interview, in which he told the interviewer that he wrote "Crazy Little Thing Called Love" on the guitar.
According to Queen's actual guitarist, he was pretty good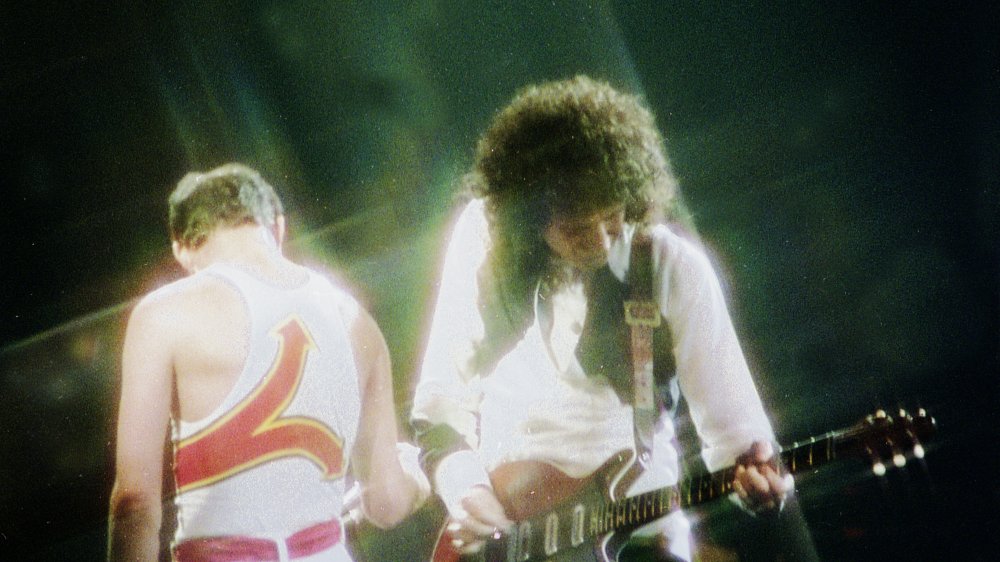 Bill Tompkins/Getty Images
He then added, in self-deprecation, that he couldn't pay guitar "for nuts." All evidence to the contrary, including Mercury's humble response, it appeared that the frontman could indeed play for considerably more than nuts, as he often played guitar on stage, specifically when Queen performed "Crazy Little Thing Called Love." Queen guitarist Brian May spoke highly of Mercury's guitar skills to Guitar World, albeit calling Freddie's technique "unorthodox."
"He was very good on the guitar, very unorthodox — all downstrokes," May told Guitar World. "He wrote the riff for 'Ogre Battle' [from 1974's Queen II]. I used to play it with up- and downstrokes, but he was all downstrokes. Imagine how fast his right hand was moving! He had a frenetic energy on the guitar, which came across very well in that song. He played the rhythm on 'Crazy Little Thing Called Love.' I wanted to sound as good as Freddie did on that record, which was damn good."