Details You Didn't Know About Maynard James Keenan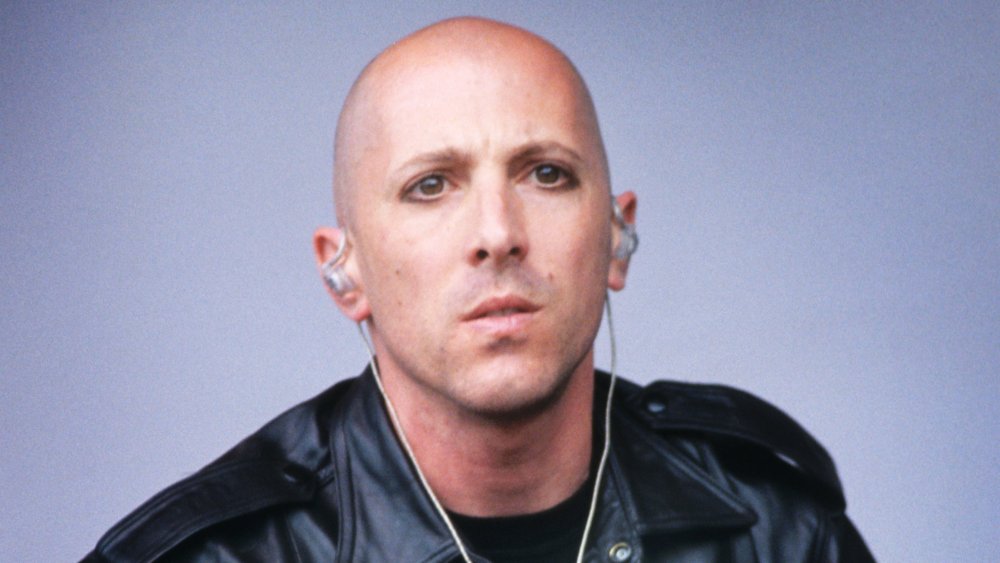 Gie Knaeps/Getty Images
MJK — Maynard James Keenan: wine-maker, Brazilian Jiu-Jitsu practitioner, US Army veteran, bird-cage builder, potential actor in David Fincher's Panic Room, and hang on ... James is his first name? And his real middle name is Herbert? 
Yes, in addition to being the lead figure in three bands — emo-chic A Perfect Circle, Freudian genre-busting Puscifer, and metal's proggiest progsters Tool — Keenan has led quite a winding, diverse, and colorful life, as outlined on Loudersound. It's taken decades for details of the ultra-private and enigmatic frontman (or backman, as he prefers to stand on stage) to come to the forefront, but thankfully, Maynard has made the task of getting to know him easier since 2016's release of what he dubs his "semi-autobiography" A Perfect Union of Contrary Things, described on Consequence of Sound. Nonetheless, it's still difficult for a lot of folks to reduce, or compartmentalize, Maynard into easily definable or quantifiable terms. Which, hey: fantastic. Good on him. Don't be basic, folks.
Understanding Keenan begins with understanding that he does not primarily think of himself as a "rocker." That's something he does, but it's not a self-definition. He describes himself by the work that he produces, and he's fond of stating that he seeks "friction" as a means to self-improvement. It might seem like the details of his life sketch a portrait of caprice, but in reality Maynard does nothing lightly, and has a track record of absolutely zero tolerance for b*******, per Vice.
'I know the pieces fit'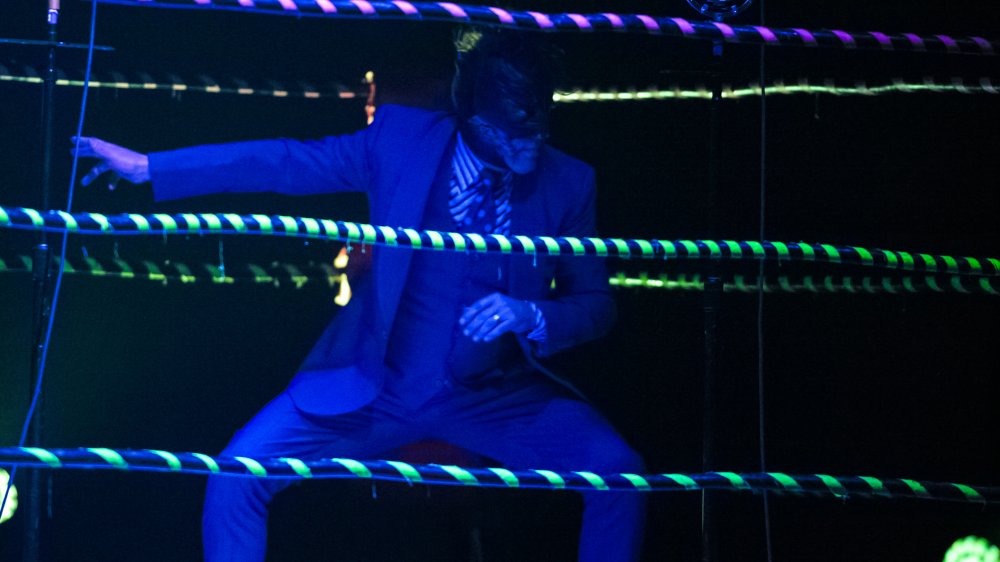 Jason Koerner/Getty Images
At the forefront of Maynard's passions is his love of Brazilian Jiu-Jitsu, which he calls the hardest thing he's ever done. Per BJJ World, Maynard says of his journey from white-belt novice to purple belt, his current rank, "You have to accept that there is always someone better, more technical, faster, stronger. It's just a wonderful journey that I would recommend to everyone." Maynard then goes on to talk about how integral oxygen in the brain is to creativity and productivity. And if that sounds like something said by a dude who just emerged from a peyote tent, you're right: Maynard underwent such a Native American ritual.
Maynard was always artistically inclined, wrote poetry growing up, and got his moniker "Maynard" from a "small, wiry character" he read about. He used this name when he enlisted in the Army after high school, which he joined after being inspired by Bill Murray in 1981's Stripes. As Military says, he learned his "warrior's mindset" from the experience, where he was an artillery surveyor mapping escape routes for soldiers from battlefields. Maynard wanted to use money from the G.I. Bill to pay for college, was accepted to West Point, but never started because he left to pursue music and ... acting. Yes, Maynard took multiple acting classes, but couldn't get anywhere. After Tool got off the ground, he continued to take classes secretly, and was considered by David Fincher for a role in 2002's Panic Room.
'We must look upon the heavens as a mirror'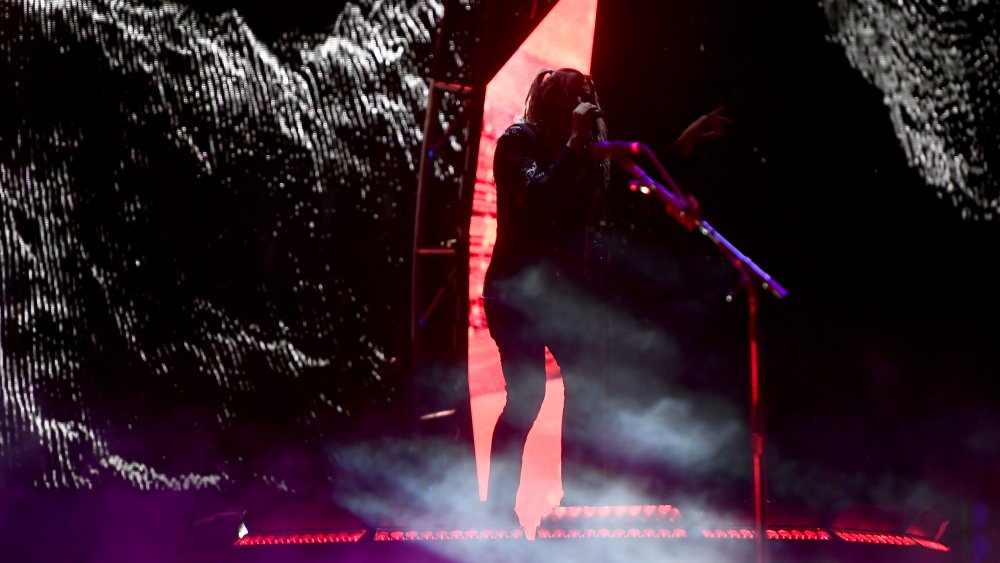 Frazer Harrison/Getty Images
Around this time Maynard leveraged his love of KISS to form politically-oriented bands such as Children of the Anachronistic Dynasty. He also befriended musicians from other bands, such as Rage Against the Machine's Tom Morello, to whom Maynard taught metal's ever-useful Drop-D tuning. Maynard later featured on Rage's "Know Your Enemy," which contains one of the most famous screams of his repertoire. In fact, Maynard even briefly considered joining Rage, which would have made for quite a different fit than Zack de la Rocha. 
When in LA doing his acting/music thing, Maynard worked in a pet shop, just as he did in Boston. He was so fond of birds that he built aviaries in his bedrooms. He even kept a pet turkey at one point, called Butterball. At present, Maynard's winery, Caduceus Cellars, in Arizona, is completely vegan and cruelty-free, says Veg News. Ultimate Guitar reports, however, this was unintentional. A bacon-toting Maynard said via Instagram about his wines, "To my horror I realized they were in fact vegan. So I fixed them. Bacon is life." 
As it turns out, Maynard started his winery only two years before Tool's 10,000 Days album came out in 2006, meaning that he's been making wine for only two years longer than Tool's hiatus between 10,000 Days and their newest album, 2019's Fear Inoculum. Between those two albums' much-chuckled-about release gap, Maynard released all nine of Puscifer's albums.