This Reptile Was Steve Irwin's First Pet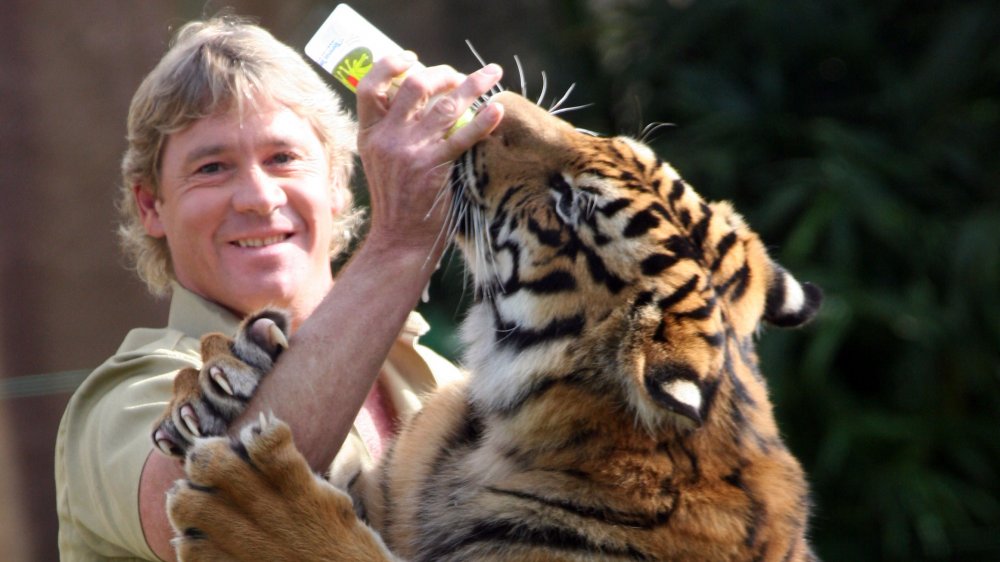 Handout/Getty Images
Remember the days of the Crocodile Hunter? Steve Irwin, the animal enthusiast from Down Under, took us on adventures in the wild, meeting some deadly creatures as he taught about wildlife conservation. He died doing what he loved in 2006 in a fluke accident with a stingray as he filmed an episode of the Ocean's Deadliest.
Irwin got his start early. At six, he received a 12-foot scrub python as a pet. He named it Fred. Strange gift? Not really, since both his parents, Lyn and Bob Irwin, were naturalists, and the Crocodile Hunter spent lots of time with them looking at wildlife as he grew up. At four, he captured the second-most venomous snake in the world — the brown snake — by stepping on it. Irwin told Reptiles magazine that his father said, "'Get off it!' and I'm like, 'I got it, Dad, I got it!'"
The family started the Beerwah Reptile Park, known for its crocodile feedings, that in 1990 became the Australia Zoo. "Years of learning from his father to relocate rogue crocodiles in the mosquito-infested swamps of north Queensland led to Steve volunteering to trap problem crocodiles in populated areas," according to The Guardian. He would then bring them back to the family zoo.
The Irwin legacy continues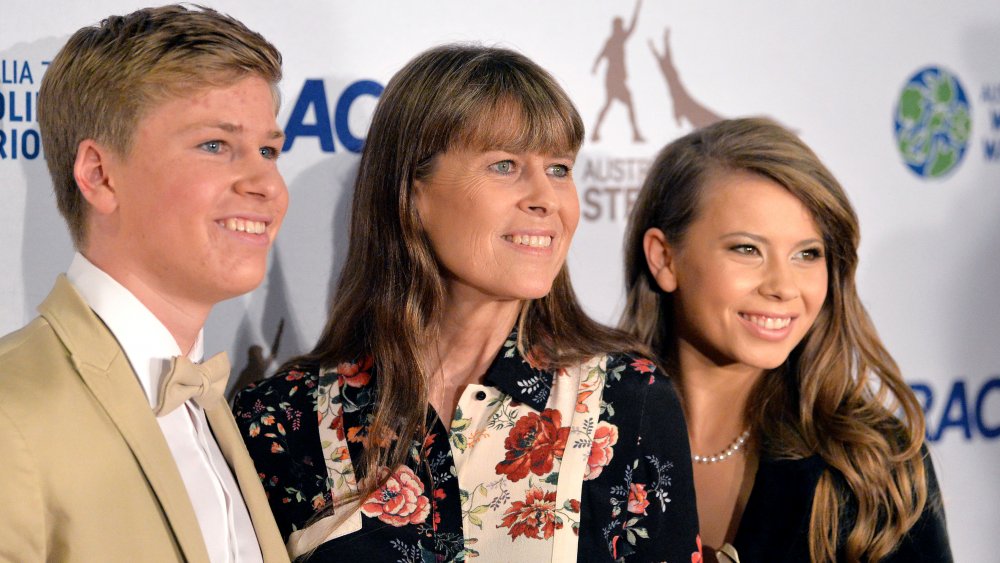 Bradley Kanaris/Getty Images
He met his wife, Terri Raines, when she visited the zoo, and the film they shot during their 1992 honeymoon started the Irwin family's TV reign, becoming the first episode of the series The Crocodile Hunter. The show led to other television work: The Crocodile Hunter's Croc Files and The Crocodile Hunter Diaries. Irwin became an international celebrity and even made movies, including Dr. Doolittle 2 with Eddie Murphy. By the time Steve Irwin died, his show had more than 500 million viewers in over 100 countries, according to MarketWatch.
His death in 2006 shocked the world since stingray deaths are so rare — and Irwin had worked safely with far more dangerous animals. According to the The Atlantic, he was the first Australian killed that way in more than 60 years. 
His family has carried on his legacy and continue supporting animal conservation with their work at the Australia Zoo. Bindi, his daughter, launched her own show, Bindi: The Jungle Girl in 2007 and wrote a book series for young readers in 2011, according to Biography. The family joined forces in 2018 for a reality show, Crikey! It's the Irwins that showed their life at the family zoo and followed them on trips to game reserves in South Africa. Animal Planet ordered a third season last spring. It's nice to know that Steve Irwin's fight to preserve the environment through education continues. There's still a lot for us to learn.