What You Didn't Know About Andy Griffith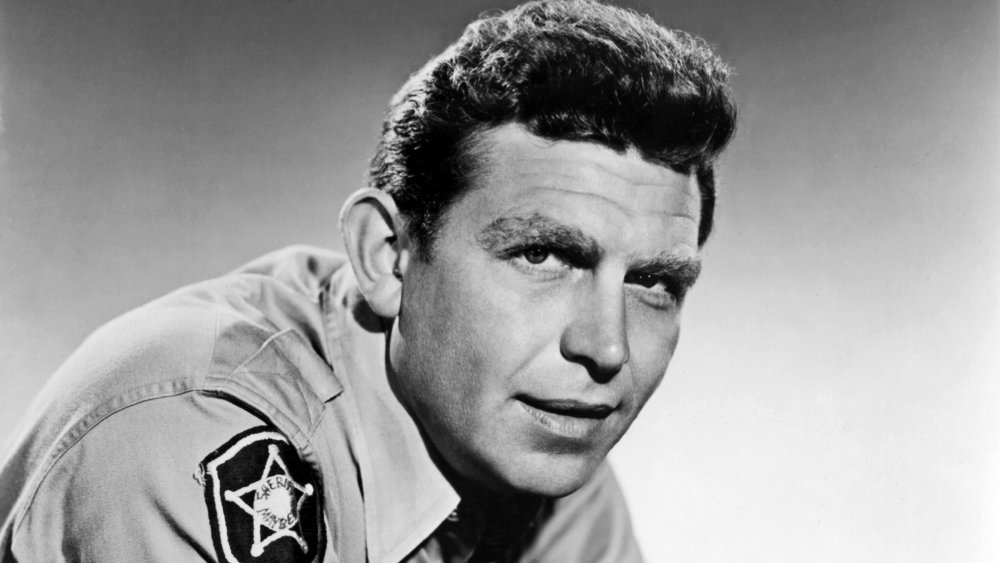 Michael Ochs Archives/Getty Images
Andy Griffith is probably most well known for his iconic roles as Andy Taylor, the folksy and philosophical sheriff of Mayberry in The Andy Griffith Show in the 1960s, and as the steely-eyed defense lawyer Ben Matlock in Matlock in the 1980s and '90s. According to Biography, his first career choices were opera singer and preacher. He even enrolled in the University of North Carolina at Chapel Hill as a pre-divinity major. 
Lucky for the entertainment industry, Griffith switched to music. After he graduated, he taught high school for three years. "First day, I'd tell the class all I knew," he told The Saturday Evening Post in 1964, "and there was nothin' left to say for the rest o' the semester." He was born to perform, though, and he created a road show with his wife and former classmate, Barbara Edwards, that featured their singing, dancing, and monologue skills. One bit, "What It Was, Was Football," was recorded and became a hit on local radio. Griffith was signed by Richard O. Linke, a talent manager, who began guiding his career.
The two later moved to New York and Griffith made regular appearances on The Ed Sullivan Show and The Steve Allen Show. He got the role of Will Stockdale in the Ira Levin play No Time for Sergeants, earning a Tony Award nomination for outstanding supporting actor, and went on to play the character in the film version.
From Andy to Matlock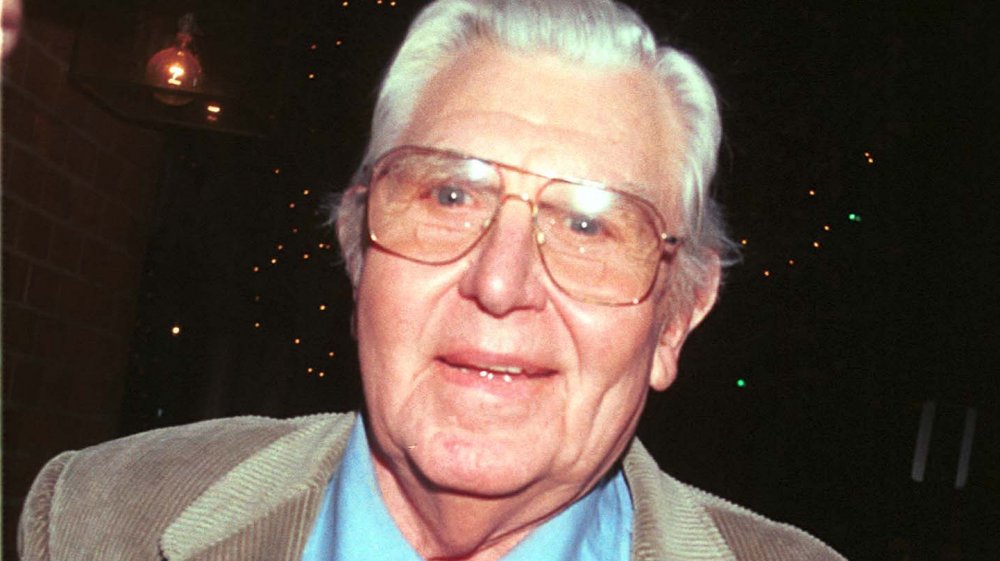 Denny Keeler/Getty Images
Griffith continued performing on stage, TV and film, but it was a 1960 guest appearance on the TV sitcom Make Room for Daddy that led to his own program. The Andy Griffith Show ran from 1960-68 and featured a young Ron Howard, now an award-winning director, as Andy's son, Opie. The series was a hit for CBS, consistently No. 4 in the Nielsen ratings in its first year, according to The New York Times. The show also spawned a memorable theme song, which featured composer Earle H. Hagen — not Griffith, as some people believe — whistling during the opening and closing credits. "I realized what the show needed was a simple tune," said Hagen in Performing Song Writer. "So I spend all of 15 minutes writing it."
While Griffith made a few films after the series ended, including Hearts of the West with Jeff Bridges in 1975, he mostly worked in TV as an actor and producer, including Andy Griffith spinoffs The New Andy Griffith Show (1972) and Mayberry, R.F.D. (1968-1971), and TV movies like Return to Mayberry, the highest-rated TV movie of 1986.
He enjoyed producing so much that he created his own production company, Andy Griffith Enterprises, in 1972. He produced and starred in the hit TV series Matlock from 1986-1995 — another show that led to other character-based TV movies. IMDB reported that "when he accepted the People's Choice Award for this series, he said this was his favorite role." 
Andy Griffith's Legacy Continues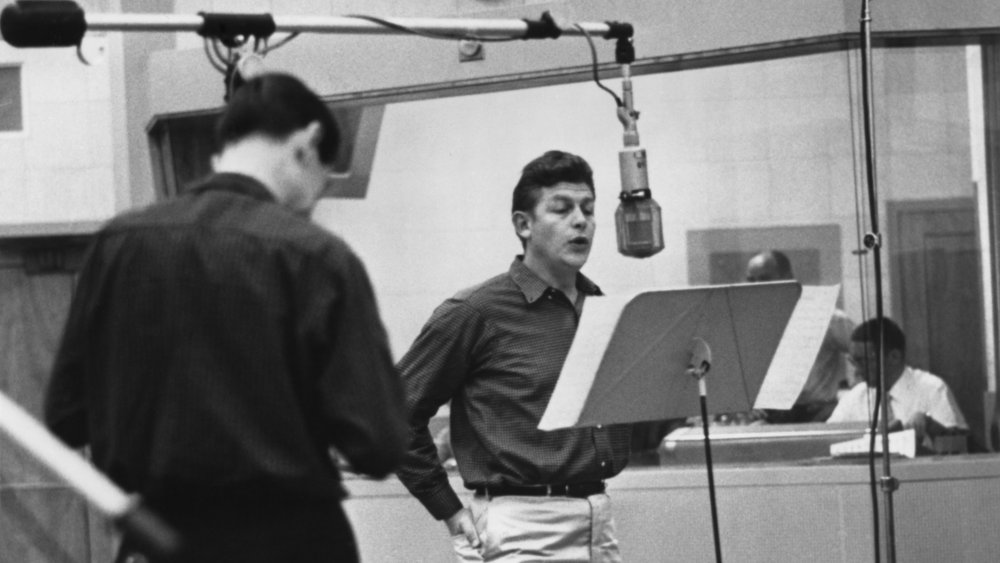 Michael Ochs Archives/Getty Images
Despite the hometown simplicity Griffith showed as Andy and the good-guy lawyer he portrayed, as an actor he often performed darker roles, such as A Face in the Crowd in 1957, in which he played a megalomaniac TV star who succumbs to his dark side. The New York Times pointed out in his obituary that he starred in at least six movies that contained the words "murder" or "kill" in the title. Griffin admitted to his own darker side during his interview with the Saturday Evening Post, calling himself a worrier and a loner. "I wish I could be like [Sheriff] Andy Taylor. He's nicer than I am — more outgoing and easygoing. I get awful mad awful easy."
While Griffith won many awards during his career, including the Presidential Medal of Freedom in 2005 and a Grammy for his 1996 gospel album I Love to Tell the Story: 25 Timeless Hymns, an Emmy eluded him — although Don Knotts, who played his second-in-command, received it five times for his role as Deputy Barney Fife.
Griffith died in 2012 of a heart attack, age 86, but his work lives on in reruns.