The Reason True Crime Fans Are Obsessed With Chris Watts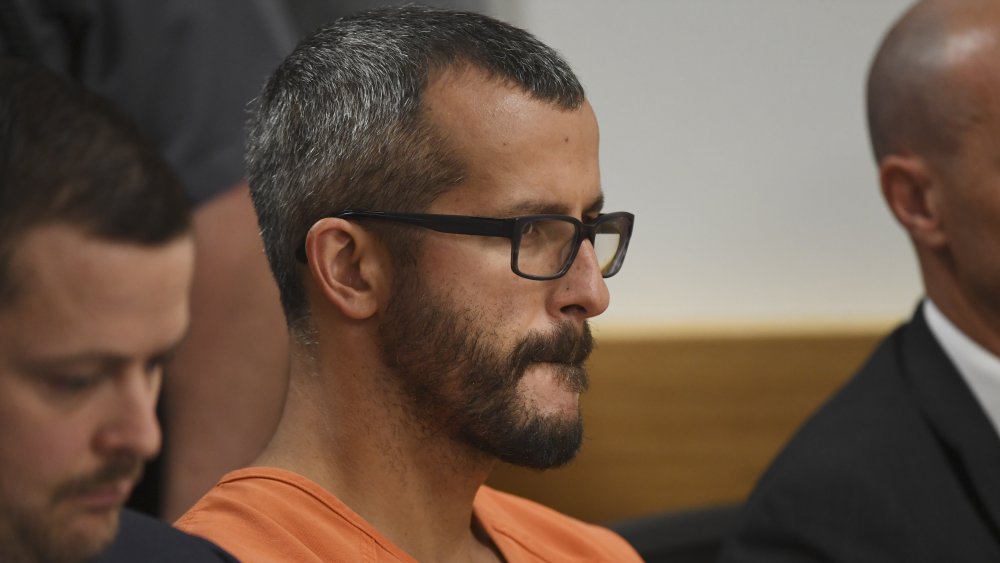 Pool/Getty Images
On August 14, 2018, Chris Watts paced his neighbor Nathaniel Trinastich's living room in agitation. Along with Trinastich and officers of the Frederick, Colorado, police department, Watts watched himself on the TV screen loading large, bulky packages into his pickup truck. As NBC News would later report, a police body camera captured Watts nervously explaining his actions from the day before, claiming the packages were tools and a lunch box for his work on oil rigs. Then a fidgety Watts scurries out of the house, and Trinastich tells the officers he's got a funny feeling about his neighbor's behavior. "I just don't understand why he keeps explaining himself over and over," says Trinastich. "He doesn't look worried. He looks like he's trying to cover his tracks."
As it turned out, Trinastich was right to be suspicious. The bundles Watts was loading into his truck were not tools and sandwiches, but the bodies of his pregnant 34-year-old wife, Shanann, and two young daughters, Bella, 4, and Celeste, 3. According to ABC News, Watts had strangled his wife and children in their home, after which he took their bodies out to an oil well, where he buried Shanann in a shallow grave and hid the girls' bodies in oil tanks on the site. He was given five consecutive life sentences with no chance of parole in November 2018. Fans of true crime entertainment have been obsessed with the gruesome familicide for years. But what has them so enthralled?
The Watts family murders have been the subject of several true crime movies and documentaries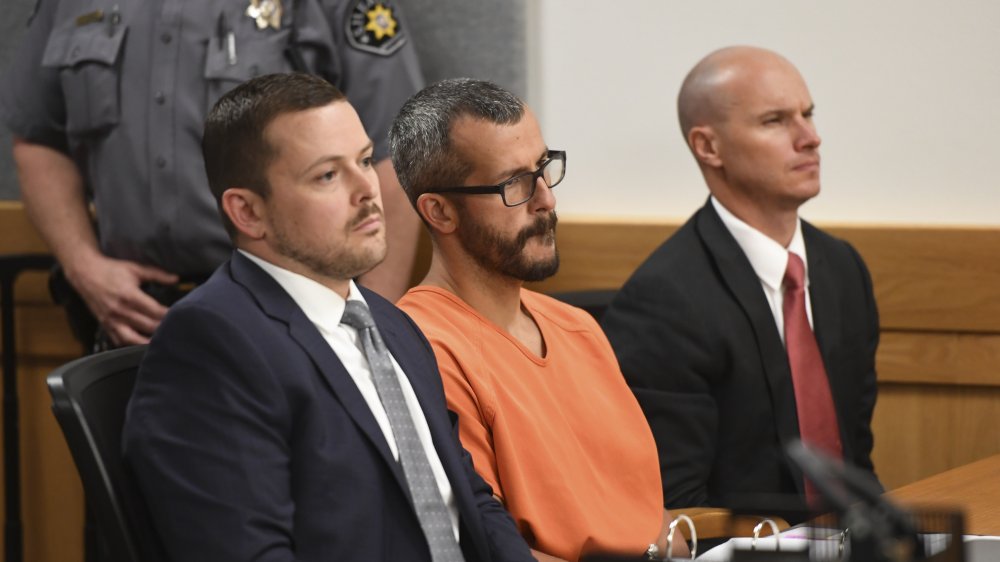 Pool/Getty Images
According to Film Daily, the Watts family murders have been the subject of quite a few true crime documentaries, television shows, podcasts, YouTube specials, and more. Most notably, the tragic events have been covered by Dr. Phil, Dr. Oz, and ABC's 20/20, and they have been adapted into a Netflix documentary called American Murder: The Family Next Door, released in September 2020. Lifetime produced a feature film about the murders called Chris Watts: Confessions of a Killer, released in January 2020.
Watts's chilling aloofness has kept the lurid murders in the public eye for years now. As Insider reported in December 2018, Shanann's mother, Sandra Rzucek, told 20/20 that Watts didn't seem worried in the slightest when his wife and kids were first reported missing. "He didn't give a flying flip," Rzucek said. In an interview (posted on YouTube) with the Denver ABC affiliate two days after the murder, Watts said, "I hope that she's somewhere safe right now and with the kids." His facial expressions and tone of voice, however, convey a complete lack of concern for Shanann and their daughters. "When I came home and then walked in the house, nothing. Vanished. Nothing was here. My kids are my life. I mean, those smiles light up my life," he said with equal frigidity. In addition to his coldness, another mysterious element in the story keeps people wanting to know why Watts did it.
Watts was having an affair when he killed his wife and children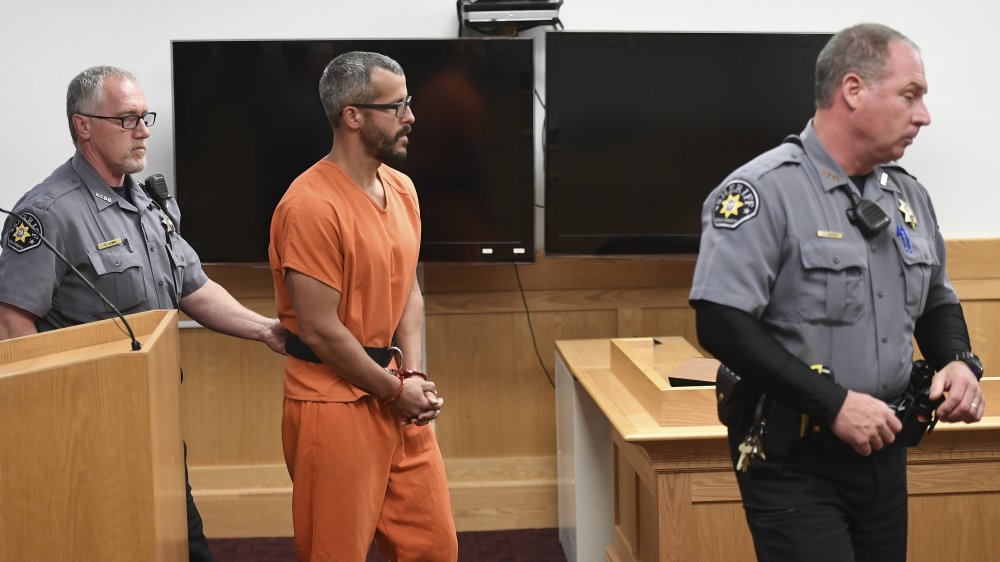 Pool/Getty Images
One of the unanswered questions in the Watts family murders that has kept true crime nuts obsessed with the case is the involvement of Nichol Kessinger, a geologist in the environmental department of the oil company for which Watts worked. The two met in June 2018 and struck up a relationship, but Watts misrepresented his marital status to Kessinger. She told The Denver Post in November of that year that she believed him when he said he was separated from his wife and finalizing divorce proceedings. 
The day after Shanann and the girls "went missing," however, Watts wasn't quite so believable. Kessinger found out he'd been lying to her when she saw on the news that he was still married to a wife who had been pregnant. Watts then changed his story about his marriage and didn't show the kind of emotion one would expect from a man who can't find his family. "It seemed off," she said.
The obsessive media coverage has been very hard on Kessinger, who has avoided the spotlight since late 2018, after helping out with the police investigation. The attention has only intensified with the release of the Netflix doc. The Tab reported that she applied for an official name change in October 2020 to further distance herself from the stranger who altered her life forever. As she said in the Denver Post interview, "We had just met. I barely knew him."