Why A Fight Between Big Show And Shaq Ultimately Didn't Happen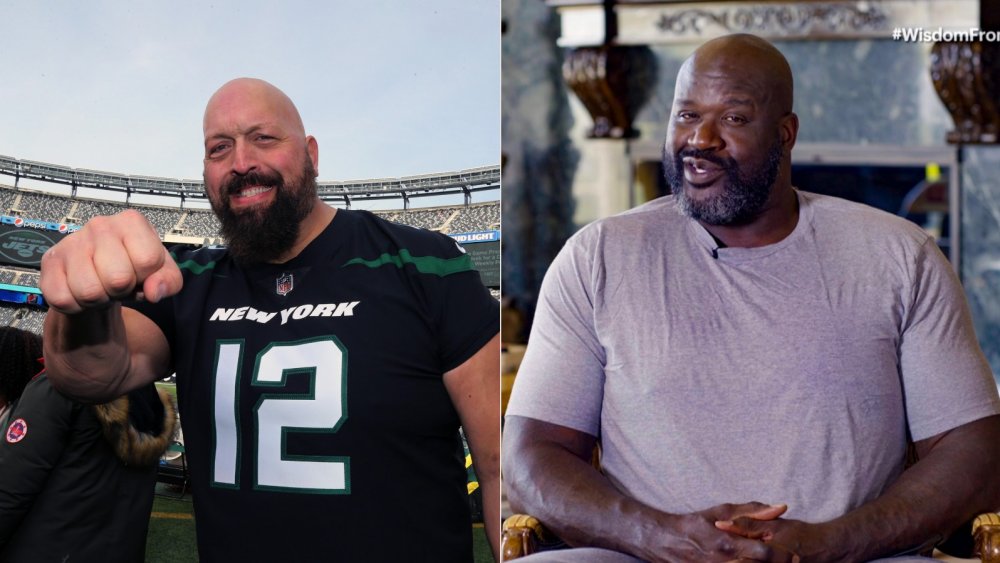 Al Pereira, Getty Images/Getty Images
WWE superstar Big Show has lived up to his name ever since he tramped into the WCW ring in his gargantuan 22 EEEEE-sized boots in 1995. According to his WWE bio, he weighs a whopping 383 pounds and has a 64-inch chest, which helps explain how he defeated Hulk Hogan to claim the WCW World Championship in his in-ring debut. And the monstrous wrestler is still feared over two decades after making his first appearance in the ring. "Best of luck to anyone who crosses his path," concludes his bio.
We're wondering if the similarly sized NBA superstar Shaquille O'Neal read that warning and got a case of cold feet. The two giants have had an inter-sport feud for years, but they have yet to face each other head-to-head in the ring. The rivalry got pretty heated back in 2017, when the pair of towering titans tossed a volley of social media posts back and forth, egging each other on to get in the ring and throw down. "With my trainer Dodd. We're training for 'Mania — hope you are too, @Shaq," said Big Show on Instagram. In another he told Shaq to get serious about their match, claiming to be "[t]he only giant." But that fight would never happen, leaving fans wondering why WrestleMania 33 came and went without a Shaq Attaq.
According to Yahoo! Sports, Shaq's history with the WWE began over a decade ago, when he hosted Monday Night Raw in Washington, D.C., in July 2009.
How Big Show and Shaq's rivalry began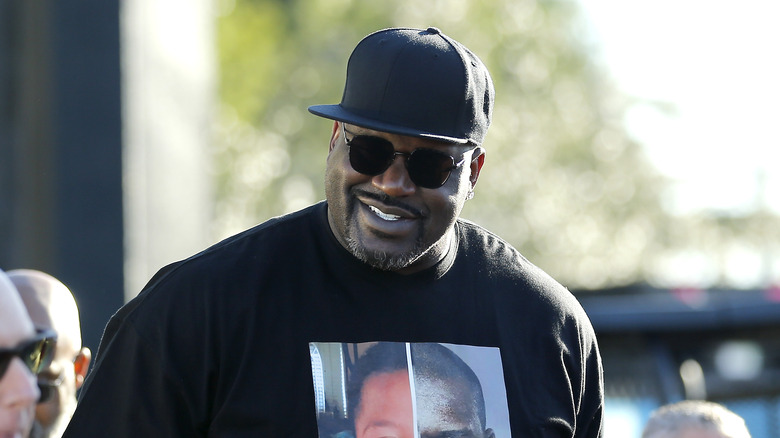 Michael Reaves/Getty Images
One sportswriter called his performance "predictably awesome" and said that the 15-time All Star is "a real natural for pro wrestling, with his size, charisma and speaking ability." Although he was supposed to just host, Shaq ended up getting in the ring and throwing Big Show out of it. The appearance set the stage for a welcome Shaq crossover into the sport, and obviously left Big Show jonesing for a rematch.
Fast forward seven years later, when Shaq made a surprise appearance at WrestleMania 32 in April 2016, just as the Andre the Giant Memorial Battle Royal was about to get underway. The two behemoths stared each other down and appeared to be on the verge of tearing each other limb from limb, but then fellow colossus Kane stepped in, grabbing first Shaq, then Big Show by the throats. The latter two then teamed up to body slam Kane, but that's as far as their union would go. As the WWE reported, Shaq was taken out by the onslaught of pro wrestlers, but not before eliminating Damien Sandow first. The brawl only left Big Show wanting more. As things were gearing up for WrestleMania 33, Big Show wanted to take a bite out of Shaq, and it initially looked like he was going to get what he wanted. But then it all of the sudden didn't.
Who really canceled the match between Big Show and Shaq?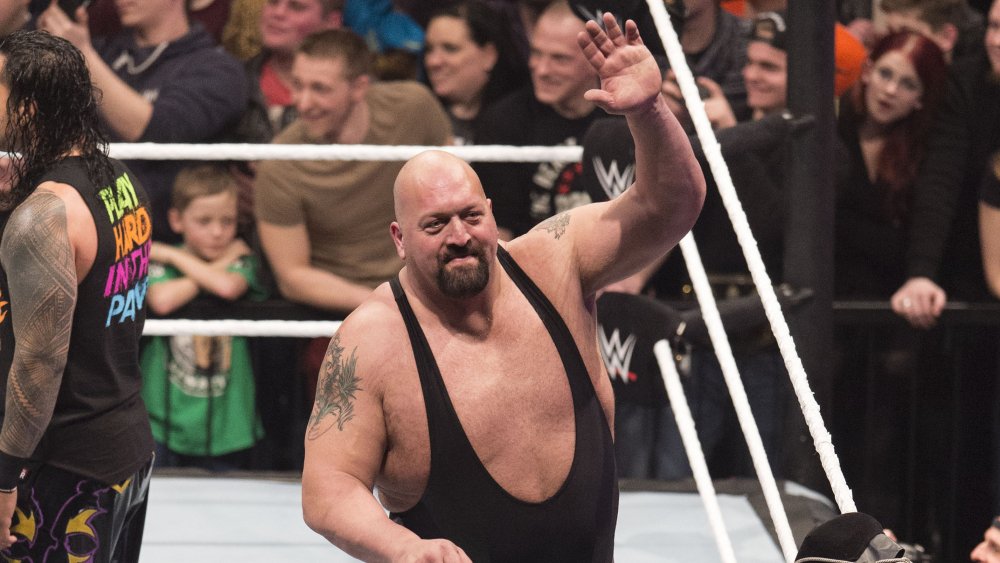 Marc Pfitzenreuter/Getty Images
TMZ reported in late February 2017 that Shaq said the possibility of the hyped-up match was "not looking good." The whole thing devolved into a petty online back-and-forth about who had the better physique. Big Show told ESPN in March that maybe Shaq was "just too scared to show up because he's too busy riding around singing karaoke with John Cena and going to Krispy Kreme and getting fatter every week."
TMZ followed the insult showdown, as Shaq responded to Big Show's abs-heavy Instagram posts with some stomach flexing of his own. "Big Show is scared," he told the tabloid. "He called me 'fat.' I am PHAT... Pretty Handsome And Tall." Ultimately, instead of a featured battle of the big guys, Big Show ended up just being part of the pre-show battle royale, and fans were left wondering what the heck happened.
While Big Show would have liked us all to think that Shaq got cold feet and preferred to eat donuts instead of train, there may have been financial reasons for the fight being canceled. Ringside News reported on speculation that, since Shaq is a superstar in his own right and in no way hurting for cash, the money the WWE offered him may not have been enough to pull him into the ring. But the two beasts have yet to kiss and make up, leaving us all hoping that someday we'll see a Shaq Attaq featured on WrestleMania.