The Truth About Big Show's Fight With Floyd Mayweather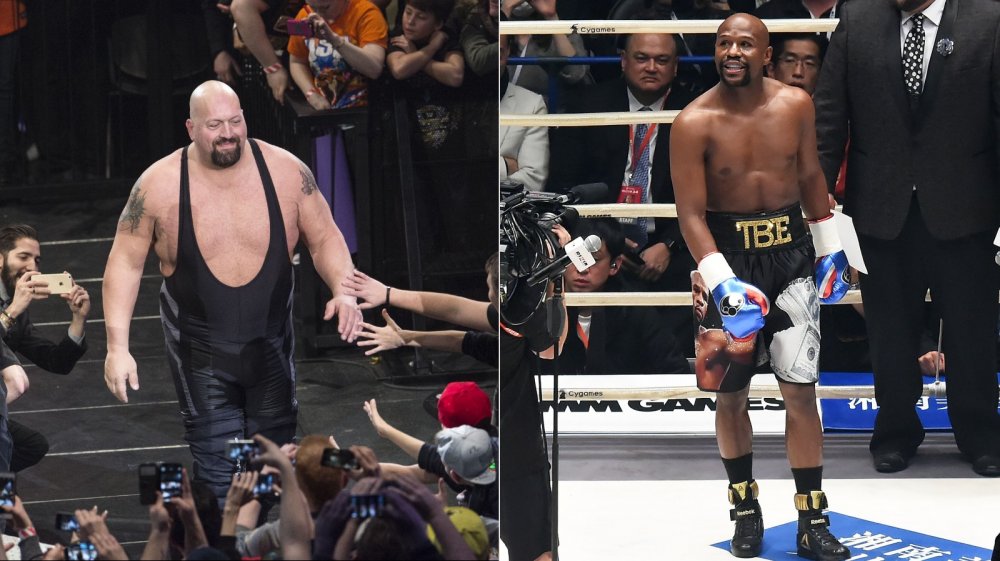 Marc Pfitzenreuter, Jun Sato/Getty Images
Much of Big Show's reputation revolves around the first word in his wrestling name. With dimensions that rival those of Andre the Giant (he weighs a whopping 383 pounds, puffs out a 64-inch chest, and thumps across the ring in size 22 EEEEE boots, according to his official WWE bio), we can all be justified in focusing on the fighter's bigness. But we mustn't forget that the big guy also knows how to put "show" in Big Show. He is a dedicated entertainer and has proven that he will do what it takes to get the audience out of their seats.
Even when the idea doesn't work as well as he'd hoped — like that sumo match with Akebono at WrestleMania 21 that made absolutely no sense – Big Show has always displayed a willingness to go the extra mile to make a storyline work. He even dressed up as a big fat baby for a New Year's segment at the behest and possible perversion of WWE CEO Vince McMahon, but as Wrestling Inc. reported, he ended up regretting that one. "[T]he worst thing I've done was when Vince made me do the 'Baby New Year' thing because it was so freakin' awkward," said Big Show. "It was just so uncomfortable." There was one stunt, however, that he used to get the fans hyped about his WrestleMania 24 match against legendary boxer Floyd Mayweather that he wouldn't regret, or be able to forget for quite a while after.
Big Show had to give Mayweather an edge to get fans excited about their match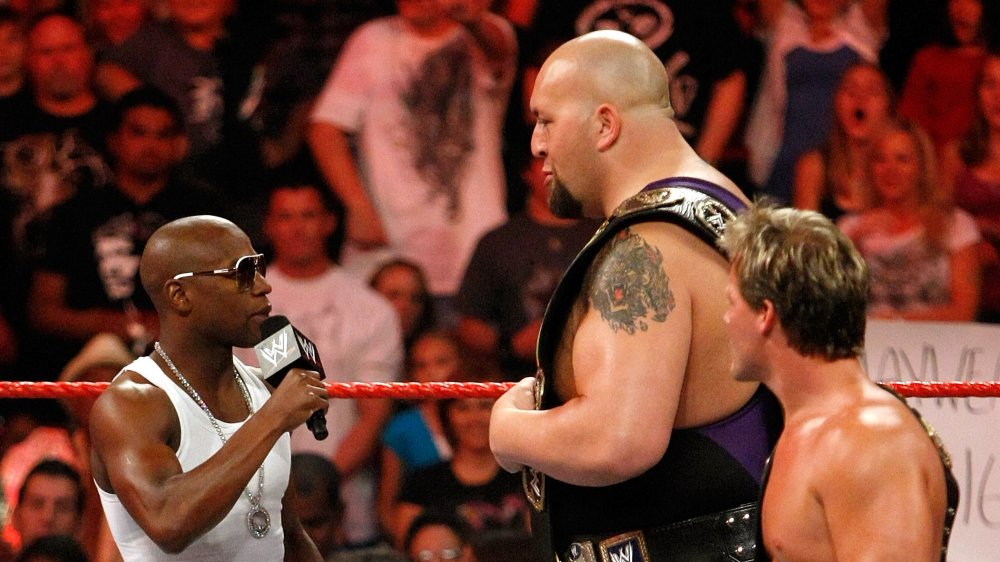 Ethan Miller/Getty Images
With Floyd Mayweather coming in a nearly a foot and a half shorter than the gargantuan Big Show, the seasoned wrestler had to think of something really spectacular to get people interested. If everyone thought he would just fall on top of Mayweather, like Andre the Giant plopping onto Akira Maeda in that infamously disappointing match from 1986, no one would want to watch it once the manic day finally came. So he came up with an innovative way of generating hype. Big Show decided it would be best to break the classic unspoken rule of wrestling — and his nose in the process.
According to the Australian Broadcasting Corporation, Big Show told Mayweather to break his nose at the No Way Out event a month before WrestleMania in order to get people talking about their big showdown. "If he didn't do something huge that night, our angle was dead in the water," said Big Show on the Sam Roberts Wrestling Podcast. "It's just the size disparity, I was trying to do something different than a normal wrestling angle." And the ploy ended up working. Floyd Mayweather broke Big Show's nose in just the right place, and WWE fans were suddenly all very excited to see the disparate pair take each other on a month later.
Big Show trusted Mayweather not to shatter his schnoz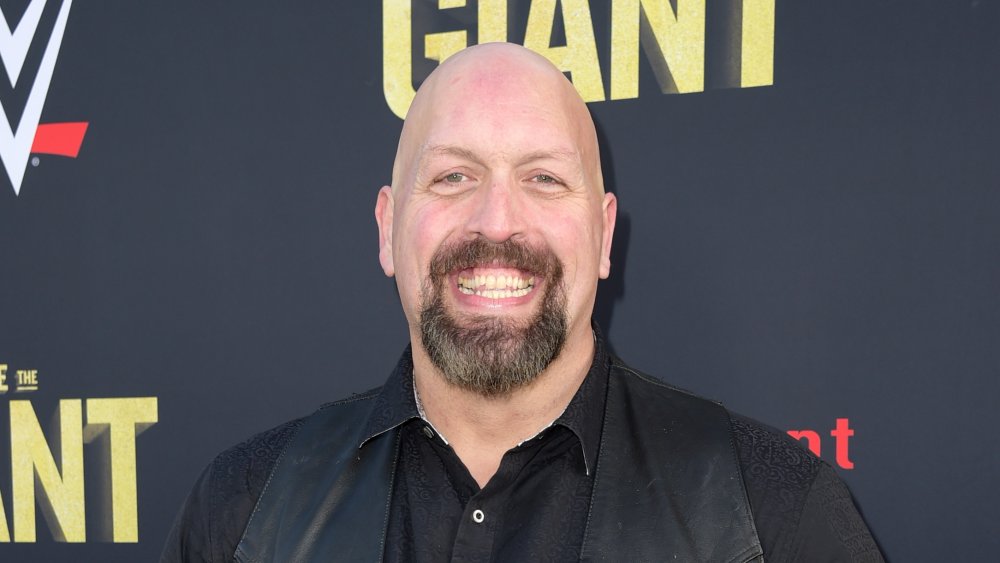 Kevin Winter/Getty Images
A guy as big as Big Show knows well what kind of damage can be done when a fist hits a face, but he had faith that a professional pugilist like Mayweather would be able to pull the stunt off without a hitch, bareknuckle style. "There's a way he could have broken my nose that would have sprayed it all over my face ... [but] Floyd did it and it was fine," he said. Although he'd given the boxer permission to smack him, however, and it was all good-natured spectacle, he did give Mayweather a warning to clear out quick after the punch. "I told him when you do that, make sure you run. Because [there will be] about five or 10 seconds that I won't be in my right frame of mind," said Big Show. "I'm human, [and] when that blood hits the back of your throat, you're pissed."
So Mayweather popped Big Show in the beak and he and his crew went running, scrambling over the ropes and the railing as the giant raged after them. As they scurried away, Vince's son Shane McMahon stepped up to soothe the histrionically irate behemoth. "That was awesome," he said to Big Show. And fans agreed. Bleacher Report called their WrestleMania 24 No Disqualification Match one of "most memorable matches" in the history of the competition.