This Is How Long James Holzhauer Tried To Get On Jeopardy!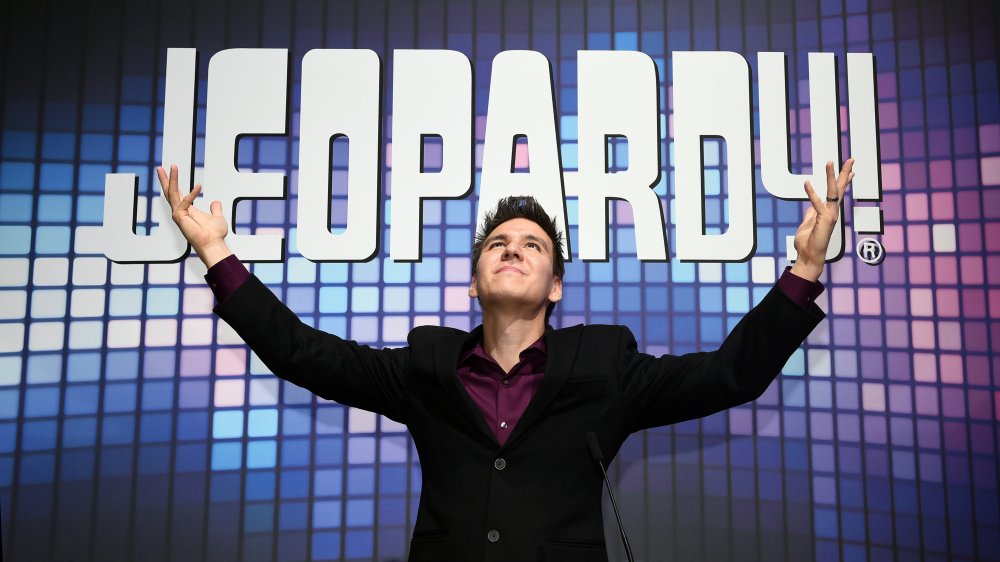 David Becker/Getty Images
Henry Ford once said, "Whether you think you can, or you think you can't — you're right." If you believe you'll achieve something, you will; a go-getter mindset is critical to success. A great example of this principle in action is the success of Jeopardy! champion James Holzhauer. Holzhauer took the Jeopardy! world by force. From his first day standing on stage in front of Alex Trebek, Holzhauer seemed like a game-show natural. Per TV Insider, through his unusual strategy and betting patterns, Holzhauer was able to set a number of Jeopardy! records that will probably stay unbroken for many years to come.
Holzhauer is obviously a trivia genius. As a result, most people probably assume that he got onto Jeopardy! as soon as he started trying. As it turns out, however, Holzhauer spent a long time attempting to get onto the show before he ever got accepted. How long, exactly?
Well, per the New York Times, James Holzhauer had been trying to get onto Jeopardy! "for about six years" before his first in-person audition. Now, that "about" isn't very specific; it seems to suggest that Holzhauer had been trying to get on Jeopardy! for so long that he lost track of the years. But we'll give Holzhauer the benefit of the doubt and assume it was six years exactly.
James Holzhauer spent six years trying to become a Jeopardy! contestant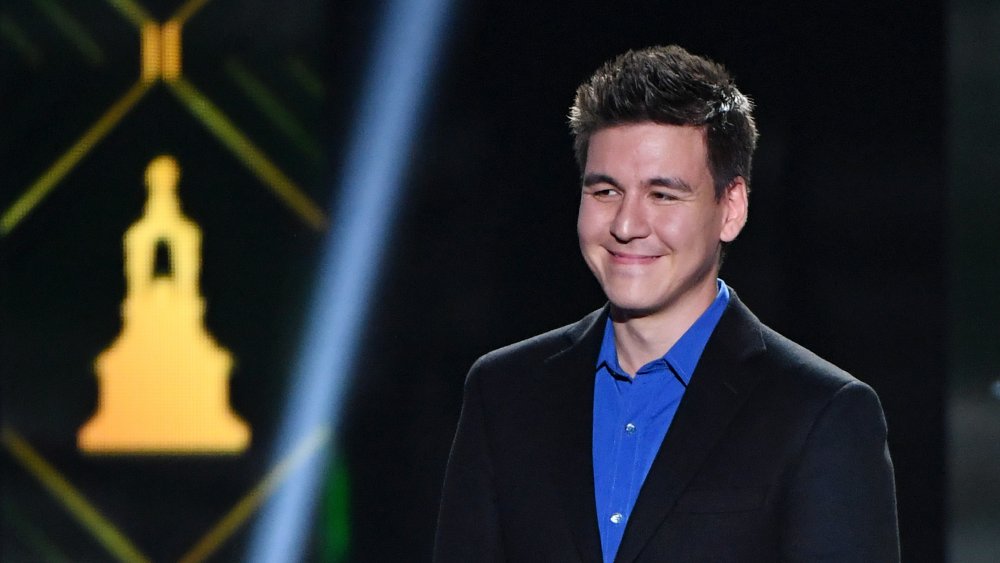 Ethan Miller/Getty Images
To be fair to Holzhauer, Jeopardy!'s online tryout is notoriously competitive. Per the Mary Sue, you have to answer at least 35 out of 50 of the online quiz's questions correctly to advance. That might not sound too difficult, but even if you do well on the quiz, the Jeopardy! website explains that there's a random drawing to decide who gets to audition in person. The Mary Sue estimates that only 3,000 of the roughly 100,000 test-takers make it to the audition phase — a rate of about 3 percent.
Plus, being invited to Jeopardy!'s live auditions isn't a guarantee that you'll get on the show. Holzhauer's first in-person audition was a failure; Jeopardy! didn't offer him a spot. Dismayed, Holzhauer asked his poker buddies what they thought he could do differently next time in order to get a callback. Their top piece of advice: Smile for the cameras.
And smile Holzhauer did. He smiled during his second audition, which was a success. And once he was on Jeopardy! for real, Holzhauer smiled there, too. And he had a big reason to smile; according to Vox, Holzhauer's Jeopardy! winnings averaged nearly $77,000 per game — an unheard of figure. (Jeopardy! icon Ken Jennings only averaged around $33,000, per The Hollywood Reporter.) After his 32-episode streak, Holzhauer took home a grand total of $2,462,216 dollars — before taxes, that is. He's probably still smiling.