The Time Metallica Failed With Their Cover Of A Prince Song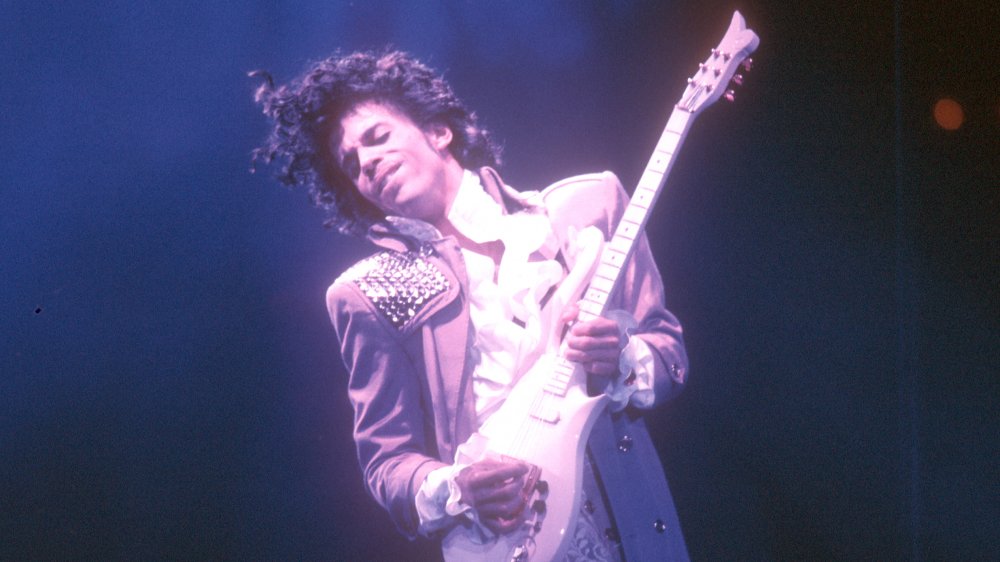 Michael Ochs Archives/Getty Images
History has taught us that some covers of popular tunes can be masterpieces themselves and successfully give a new life to an old favorite. They can shift genres and add a new layer of interest to the piece while preserving the heart and soul of the song. Other covers of classic songs can be tone-deaf or just sound awful.
Then there are covers that are absurdly strange, with fans and critics alike agreeing that they flat-out shouldn't exist. Unfortunately, Metallica's tribute to the Purple One in his Minneapolis hometown during the WorldWired Tour belongs in the latter category, as the metal legends' cover of "When Doves Cry" made headlines for all the wrong reasons.
The incident in question occurred during a 2018 performance at the Target Center in Minnesota. Bassist Rob Trujillo and guitarist Kirk Hammett performed the cover as part of the concert's regular 'Rob & Kirk's Doodle' segment (they previously covered A-Ha, Oasis, and Black Sabbath to slightly less-terrible effect). But while the pair added some interesting metal riffs to the Purple Rain classic, a fatal concoction of muddy distortion and barely-audible grunted lyrics proved ineffective for the packed stadium of fans.
It probably made a dove or two cry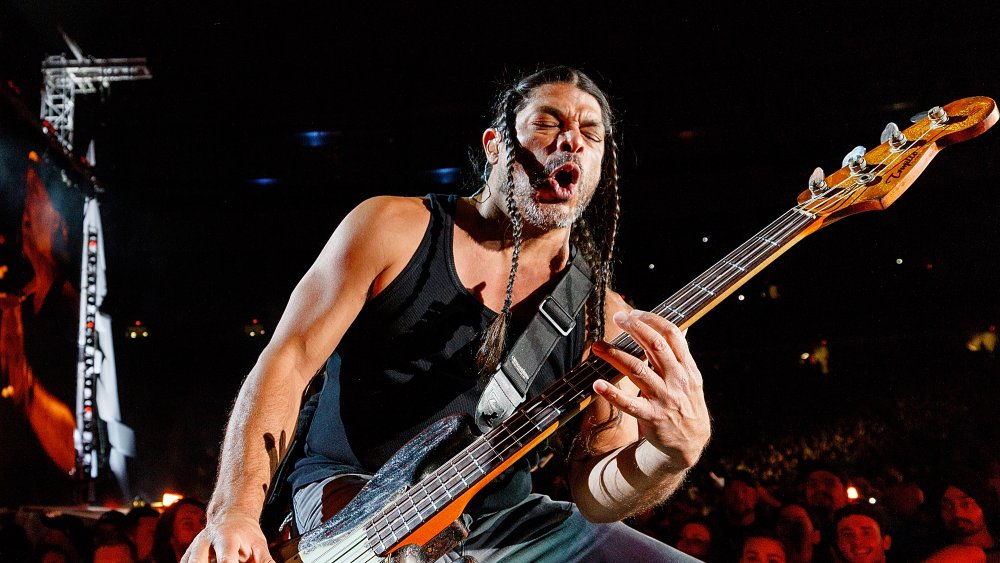 Andrew Chin/Getty Images
By most accounts, the Minneapolis audience seemed pretty joyless throughout the segment, with hardly any reaction elicited from the tens of thousands in the crowd. The AV Club later called the set "heinous," "fundamentally evil in nature" and the "world's worst Prince cover." Critics weren't the only group to diss the cover, either. Metallica and Prince fans alike voiced their concerns following the show, with some taking to Twitter to call the cover "truly terrible" and an "overt dis on Prince's legacy." Others claim the performance should be added to the list of things "that should not be," according to Music Feeds.
"Between Trujillo pumping away at his bass on the song that had no bass and flipping Prince's smooth vocals into a more growly sound, the cover was truly unique," Billboard journalist Marna Pedrosa wrote in perhaps the song's most glamorous review, "The outcome was a heavy, menacing version of the naturally upbeat, funky track and although the pair definitely did their thing, the cover gave off an ominous vibe that some fans weren't feeling."
That isn't to say that some fans weren't happy with the cover. As reported by NME, one fan dared to say "I love it!" while another said, "Metallica covering 'When Doves Cry' is an epic, unpredictable treat." Whether you believe that or not, you can watch the clip of the performance on YouTube and decide for yourself.