The Reason Tony McCarroll Left Oasis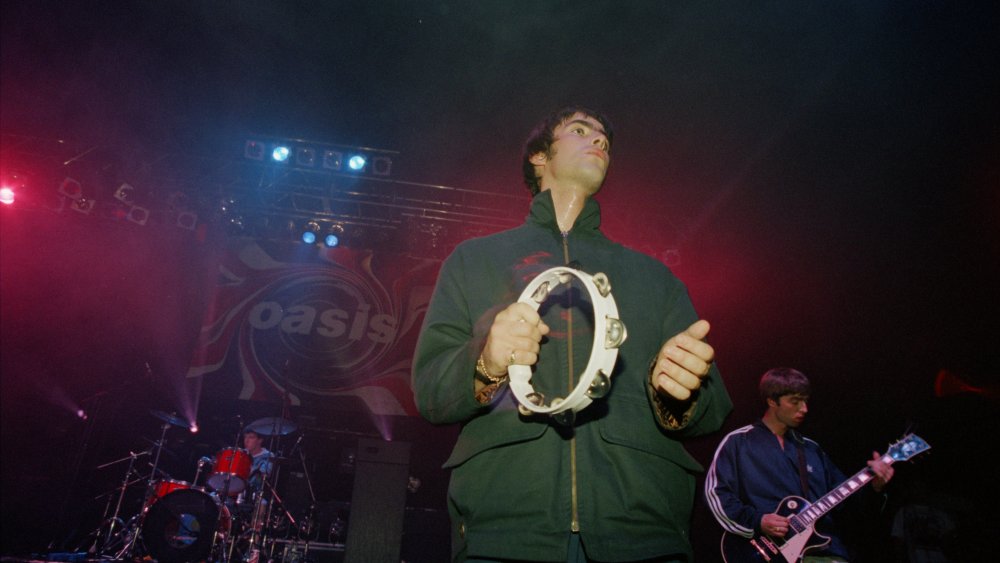 Peter Macdiarmid/Getty Images
At the very beginning of the '90s, Manchester, England native and young musician Tony McCarroll formed a little-known band called The Rain with Paul McGuigan and famously dueling brothers Liam and Noel Gallagher. Before long, the band changed its name to Oasis. Almost immediately, the group became a household name with the 1994 release of their debut LP Definitely Maybe from Creation Records. The album soared to the top of the charts and landed at the No. 1 spot in the U.K. The record has held up over the years, ranking as the 14th greatest album of all time in a "Music of the Millennium" poll conducted by HMV, Channel 4, The Guardian, and Classic FM in 1997, posted at ILXOR. Similarly, the album was placed at No. 6 in the U.K. Channel 4's "100 Greatest Albums" countdown in 2005.
Oasis hit it big in April 1995 with their first UK No. 1 single, "Some Might Say". Despite the band's overwhelming success, however, drummer Tony McCarroll was booted from the band. McCarroll later was "unlawfully expelled from the partnership" (per The Guardian) on the basis of a "personality clash" with the Gallagher brothers. Noel and Liam, however, doubted McCarroll's musical ability, with Noel later quoted as saying by the Associated Press: "I like Tony as a geezer, but he wouldn't have been able to drum the new songs."
The band says McCarroll wasn't that good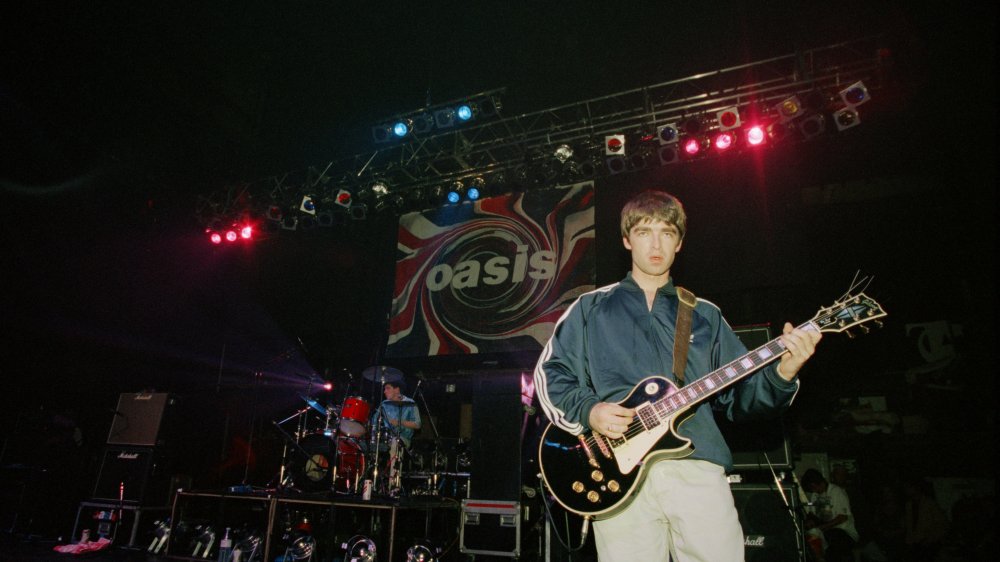 Peter Macdiarmid/Getty Images
According to McCarroll himself, his termination from the group was relayed to him in a minutes-long phone conversation with the band's manager. They argued that McCarroll was let go on grounds of his "poor" drumming, which prompted McCarroll to pursue legal action. As reported by BBC News in 1999, McCarroll filed a lawsuit against the band demanding $18 million in royalties for his contributions to their early music (using the same lawyer, Jens Hills, whom Pete Best had paid to do the exact same thing to Oasis's musical heroes, the Beatles).
Hills argued that McCarroll was owed his share of the band's five-album deal with Creation Records, even though he had not played on three of the five albums included in the deal. According to BBC News, however, McCarroll and the rest of the group eventually settled, with the drummer earning a decent sum of £550,000 on the basis that he agreed to give up future royalties and sever all links to the band.