The Jobs Prisoners Had In Alcatraz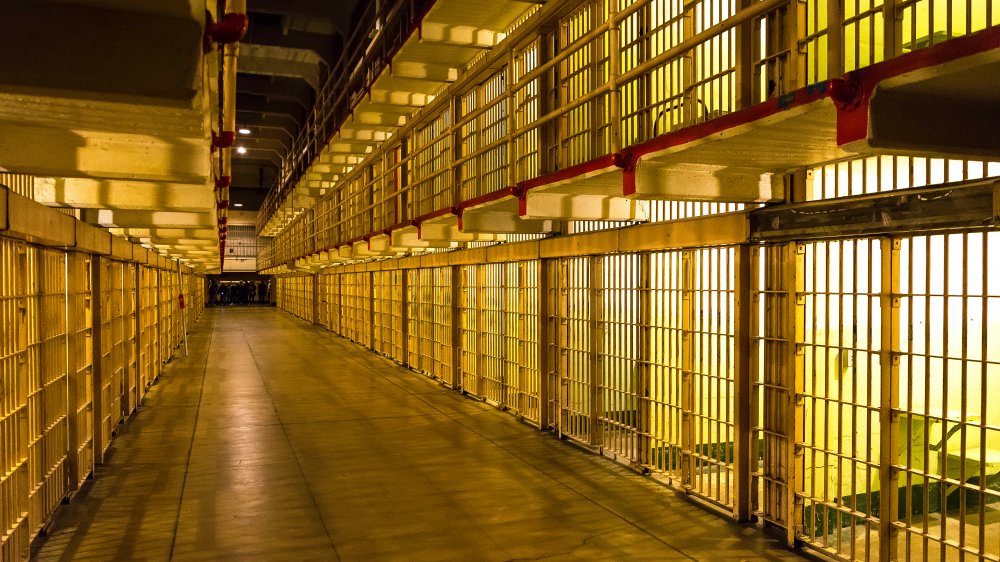 Shutterstock
The Alcatraz Federal Penitentiary, aka "The Rock," served as the country's most secure federal prison from 1934 to 1963. Located on the island of the same name, the maximum security facility was, according to Alcatraz History, "the prison system's prison," where those criminals who were too unruly for other institutions were sent when they got out of line. For these types of convicts, "the highly structured, monotonous daily routine was designed to teach an inmate to follow rules and regulations."
Prisoners had four basic rights at Alcatraz: food, shelter, clothing, and medical attention. Anything beyond that — even the chance to mop the floors — was considered a privilege. Other perks for good behavior included access to the facility's library, family visits, and recreational activities like playing music and painting. Even prisoners who didn't have access to jobs had to get to work first thing in the morning. Alcatraz History says that their daily routine began with tidying up their living spaces, including cleaning their wash basins, sweeping the floors, and wiping down the bars of their cells.
Their day continued in a highly structured manner. After a 20-minute breakfast, those who were allowed to work were marched off to a morning shift split by an 8-minute cigarette break. After lunch at noon, they worked a second shift until 4:15 p.m., and it was back to their cells after that. It was lights-out by 9:30 p.m. on "The Rock."
The various shops where prisoners could work on Alcatraz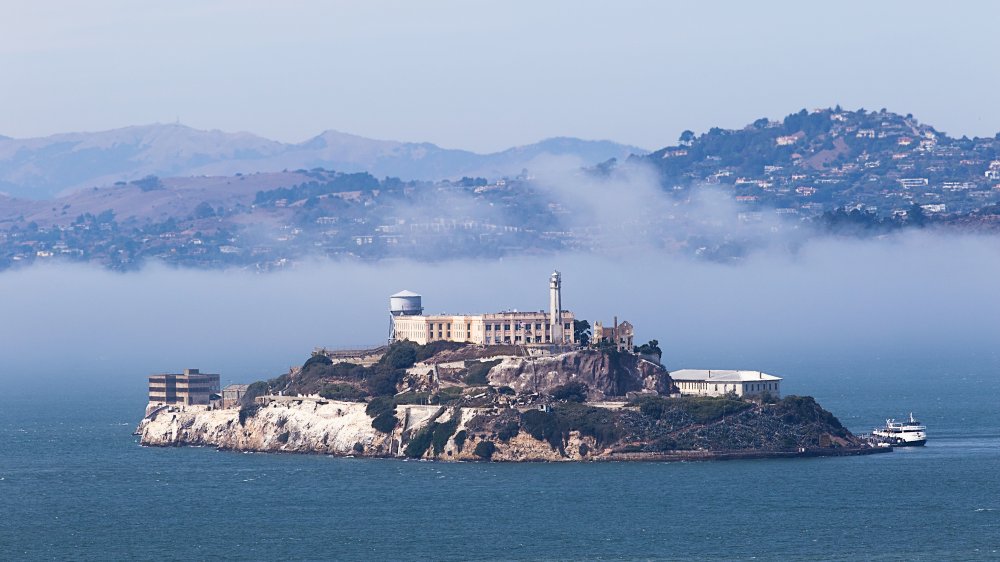 Shutterstock
According to Alcatraz 101, James A. Johnston, who served as the prison's first warden from 1934 to 1948, said that "men are not selected and sent to prison because they have the skill required for particular jobs, but frequently for very opposite reasons," i.e., it's no easy task getting a pimp to work as a cobbler. One of the most infamous inmates at Alcatraz, Robert "The Birdman of Alcatraz" Stroud, was sent to the island from the Leavenworth Federal Penitentiary in Kansas after it was discovered that he was actually distilling alcohol with the equipment he'd been provided to "do research" on canaries there.
Some Alcatraz inmates were put to work cooking, cleaning, and doing maintenance, and some worked on the docks, but most were employed in what were termed "Prison Industries" — that is, in factories on the northwestern side of the island. There they made products like gloves, shoes, rubber mats, brushes, brooms, raincoats, and more. During World War II, some of the inmates were put to work making cargo nets for the Navy and Merchant Marine. They also maintained buoys anchoring anti-submarine nets placed underneath the Golden Gate Bridge.
Prisoners usually got the day off from work if it was too foggy for the guards to keep track of them on the walk from the cell house to the shops. In a place as foggy as San Francisco, that could be quite a few days off each year.