The Reason Billionaire Vijay Mallya Lost His Money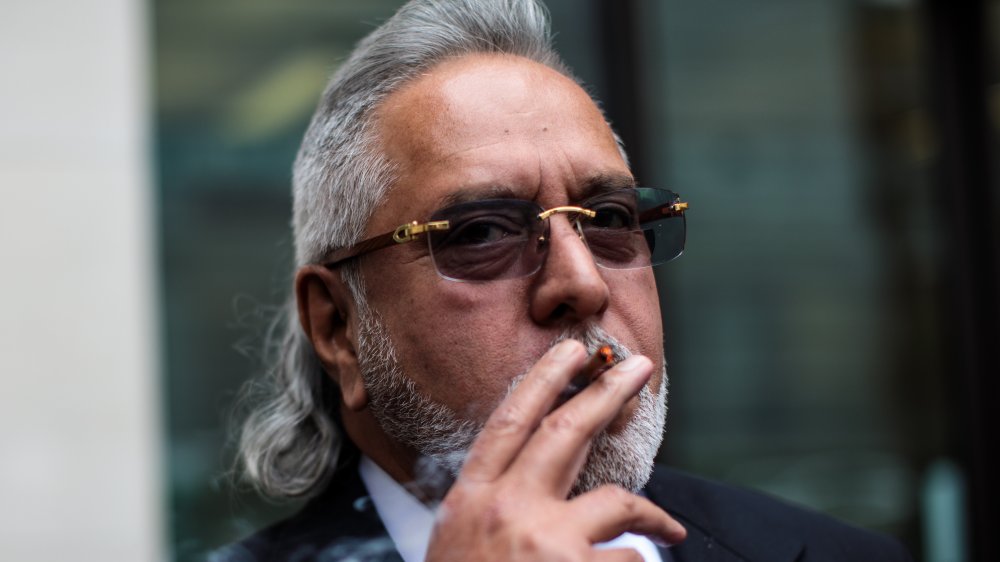 Jack Taylor/Getty Images
India's mullet-rocking "King of Good Times," businessman Vijay Mallya, has become a symbol of excess in the country and the often ruinous results of an overly indulgent lifestyle. Regularly compared to the eccentric English entrepreneur Richard Branson, he grew his family-owned beer brewing business into a wildly successful global conglomerate, then branched out into other industries, including an airline (for a while), fertilizers, chemicals, and a Formula 1 racing team. According to The New York Times, India's most notorious playboy has booked acts like Lionel Richie for his extravagant birthday celebrations, to which people like Enrique Iglesias and famous Bollywood actors are invited.
When he decided to branch out into the global luxury aviation business in 2007, The New York Times reported that he'd boasted in an interview after multiple tall glasses of scotch on the rocks, "I work hard and I play hard, too. There is nothing wrong with that." He had just bought 50 Airbus planes in Paris, a $7 billion order, and was apparently thinking that the sky was the limit. A decade later, however, he would find himself a former billionaire who lost all his money (kinda) and facing extradition back to India, on the hook for more than a billion dollars, and wanted for embezzlement. Turns out, yes, there is something wrong with that, Your Leisureliness.
Millya owes a lot of people a lot of money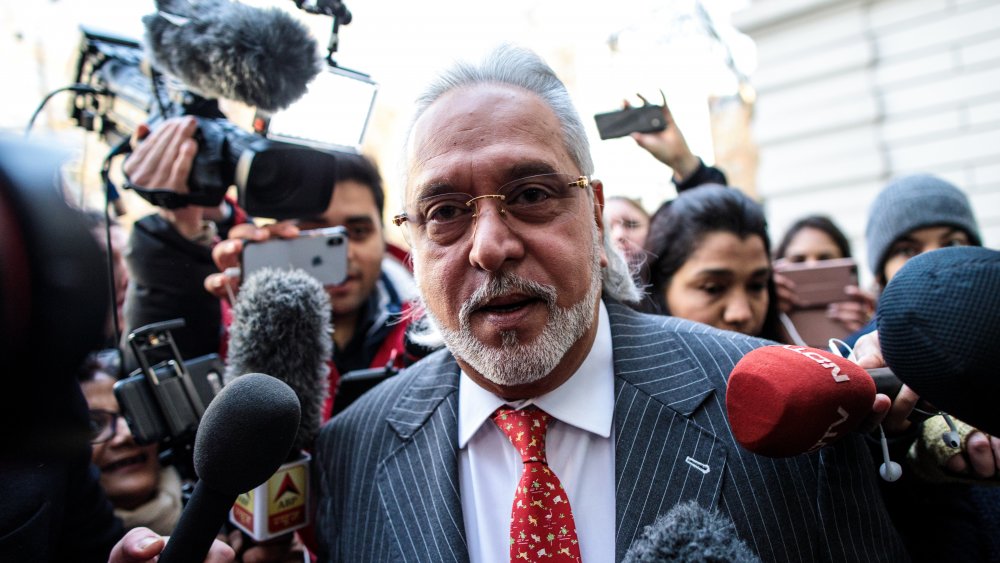 Jack Taylor/Getty Images
Known within India for its opulence, impeccable service, cheeky and attractive flight attendants, and fitting slogan, "Fly the Good Times," Kingfisher Airlines had plans to fly nonstop to cities on both the East and West Coasts of the United States. And the future looked pretty bright for the company, as luxury destinations like Singapore and Dubai attracted more visitors from India. But with over $1 billion in debt and a slew of other bills that included a not insignificant amount of back pay to former employees, the airline went under in 2012, even after its debt was allowed to be restructured. Since Mallya and his conglomerate UB Group signed on as guarantors to some of the loans, creditors came after him directly. Banks took Mallya to court and attempted to seize his assets. Homes and offices he owned in Bangalore, Goa, and Mumbai were raided by Indian authorities in 2015.
Starting to see that the good times may have finally rolled away from him, Mallya bailed on India and flew to England in March 2016. State-owned Indian banks claimed he deliberately defaulted on loans adding up to $1.5 billion, and the country cancelled his passport after a warrant was issued for his arrest by a Mumbai court the month after he fled. Extradition proceedings were begun in February of the following year. He was arrested by British authorities in London in April 2017.
Mallya 'broke' and bumming off friends and family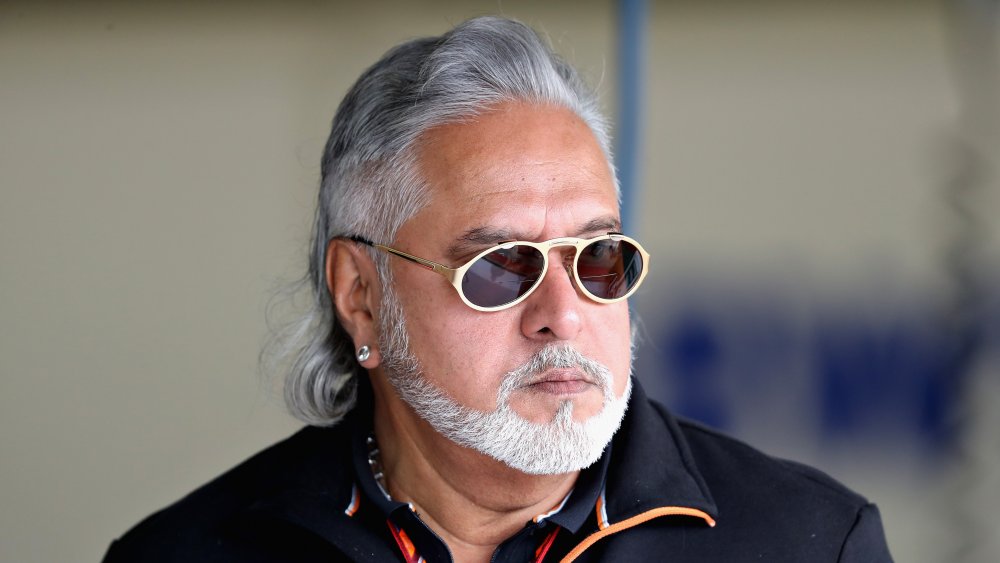 Mark Thompson/Getty Images
Although India filed for Mallya's extradition in 2017, the country is still waiting for U.K. authorities to hand him over. Meanwhile, Mallya has been spending money like he's got it. The thing is, he doesn't — or at least that's what he says. In April 2019, Business Today reported that the dethroned King of Good Times was "broke, bankrupt and living off his partner, personal assistant, a business acquaintance and his children." Of course, the billionaire definition of "broke" is quite a bit different from Average Joe's. According to Live Mint, his lawyers told the State Bank of India that the poor guy was willing to make sacrifices and cut his spending down to a paltry $38,000 a month. He was spending around $24,000 a week as a "broke, bankrupt" fugitive.
The Hindu reported in November 2020 that Mallya was still in London, but India was starting to lose patience. "We strongly underlined our interest in seeing the early, expeditious extradition of Vijay Mallya, who is an economic offender who has completed all extradition procedures in the U.K.," India's Foreign Secretary Harsh Vardhan Shringla told the British Home Secretary Priti Patel. "We would like him to return to India as soon as possible." Patel said that Mallya, who was out on bail, was in the process of dealing with a "confidential" legal matter that had to be carried out to completion before he could sign off on the order to extradite him.