How Woody Harrelson Found Out His Dad Was A Hitman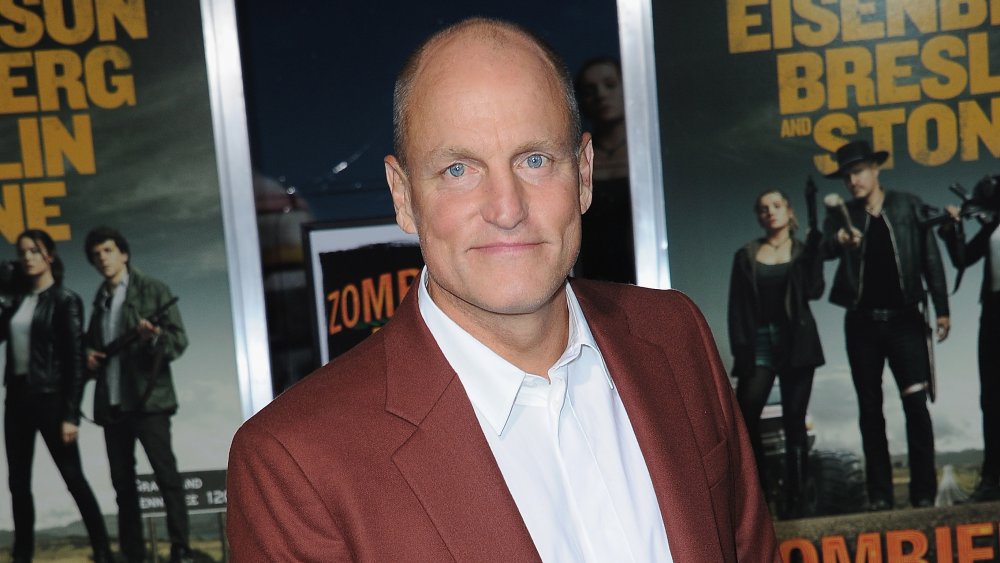 Albert L. Ortega/Getty Images
Woody Harrelson has been acting for over 30 years, and is well known from playing roles as wide-ranging as the friendly bartender Woody Boyd in the popular sitcom Cheers to the troubled Louisiana police officer Marty Hart in 2014's dark, gritty crime series True Detective. But Woody is not the only famous member of the Harrelson family. His father, Charles Harrelson, achieved infamy in an entirely different way: as a violent hitman-for-hire who was convicted of the assassination of federal judge John H. Wood Jr. in 1979.
Charles Harrelson lived the life of an organized criminal. From a young age, he was involved with shady dealings, gambling, and committing armed robbery before getting into the murder business, according to Chron. Charles was charged three times with homicide and convicted of two murders. The final one landed him in prison for life.
Understandably, Charles was not around for most of Woody's childhood. Woody's parents split up when he was still quite young, but even before the separation, Woody's father spent much of his time in and out of prison, away from his family.
Charles Harrelson was a twice-convicted murderer
In fact, Woody was around 12 years old when he found out who his father really was and what the man did for a living. He was sitting in the backseat of a car when he heard his father's name come on the radio in conjunction with the murder trial of grain dealer Sam Degelia, as Simon Hattenstone wrote in The Guardian. Woody recounted to Hattenstone the moment when, as a young boy, he "was in the car waiting for a lady who was picking me up from school, helping my mum ... I was listening to the radio and it was talking about Charles V. Harrelson and his trial for murder and ... I'm sitting there thinking there can't be another Charles V Harrelson. I mean, that's my dad! It was a wild realization."
Despite not having had much of a relationship when Woody was young, he reconnected with his father as an adult. He was surprised to find that, despite their vastly different lifestyles, his father was "quite a bit" like him. "It was just mind-blowing to see all the things he did just like me ... Idiosyncratic things. The way he laughed. The face, very similar."
They maintained a relationship. Woody advocated for Charles's conviction to be overturned in the late 1990s, according to People. Although he was never able to get Charles a new trial, Woody continued visiting his father until Charles died in prison in 2007.