What Really Happened To Fetty Wap's Eye?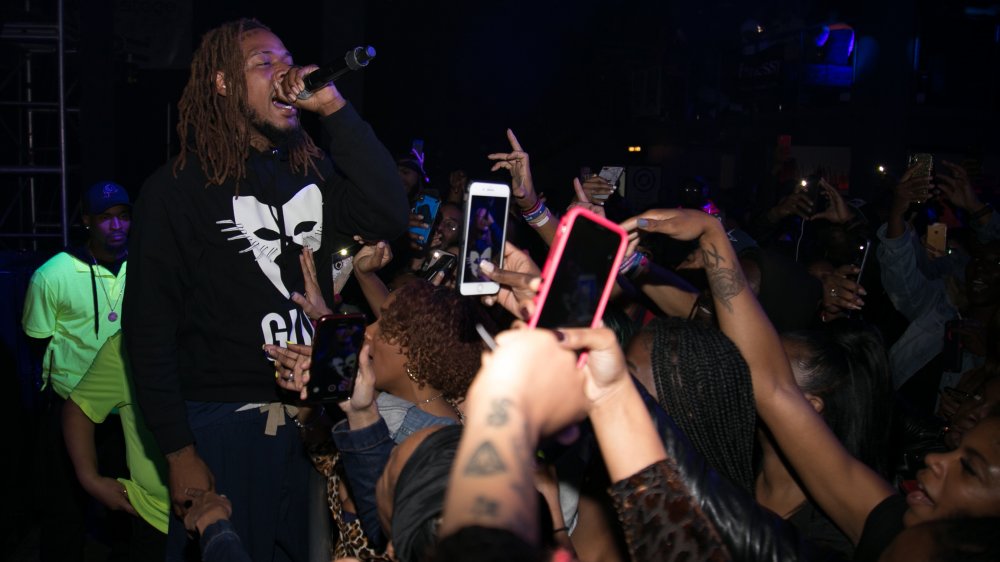 Brian Stukes/Getty Images
Several rappers in the public eye are known for their distinctly unique features, a quality that causes them to stand out on stage and elsewhere. Lil Yachty has fluorescent-colored dreads and Ghostface Killah has oversized accessories. According to Complex, ASAP Rocky has been dubbed "the Fashion Killa." Hip-hop artist Fetty Wap's rockstar quality? He's missing one eye.
Born Willie Maxwell II, Wap broke out to massive success in 2015 with his chart-topping, double-platinum self-titled debut album, along with three charting hit singles: "Trap Queen," "679," and "My Way." Fetty Wap undoubtedly rocks an unparalleled appearance, which includes several tattoos on his face and neck, along with a left eye that doesn't look like many other people's left eyes: it's virtually empty.
Billboard reported in 2015, Fetty recalls having a pretty difficult few months of life. An accident in his early childhood left him in the hospital for "six or seven months." In fact, despite rumors that the 29-year-old was shot in the eye, Wap actually attributes the loss of his left eye to congenital glaucoma. "I never got shot in my eye, basically it was a prosthesis and the song was getting hotter, the pictures were getting viral, I just let it build up, it wasn't nothing," Fetty Wap said in a 2015 interview, per Design + Sound.
A tragic accident in childhood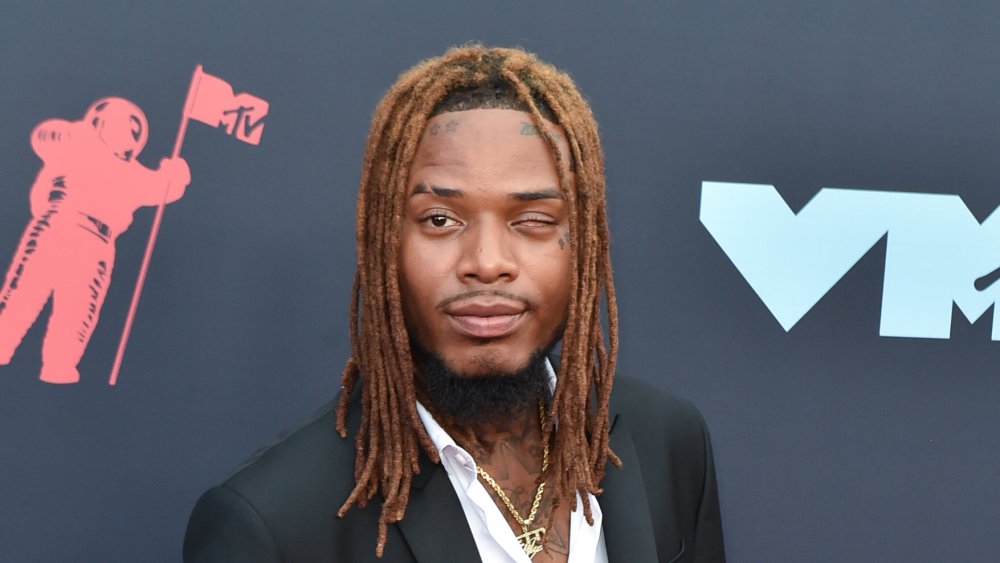 Aaron J. Thornton/Getty Images
Instead of rocking an eyepatch Slick Rick-style, Fetty Wap says he'd rather be the "youngest rapper with one eye, but a lot of money":
"I mean, it doesn't bother me. Of course people that are not used to seeing people like this it's going to scare them a little bit. Or some people got weak stomachs. Everybody is different. The people that are around me accept it. I'm regular to them. So if I'm regular to them, I'm regular to everybody else. It just takes them a little while longer for them to kick in," he told Billboard.
"I tell everybody it's nothing because it's really nothing to me. What happened is, when I was little I had gotten into a little accident and it gave me congenital glaucoma in both of my eyes. The doctor saved one, I was blessed to still have my vision. That's it. That's the story."