Details You Should Know About Pfizer's COVID-19 Vaccine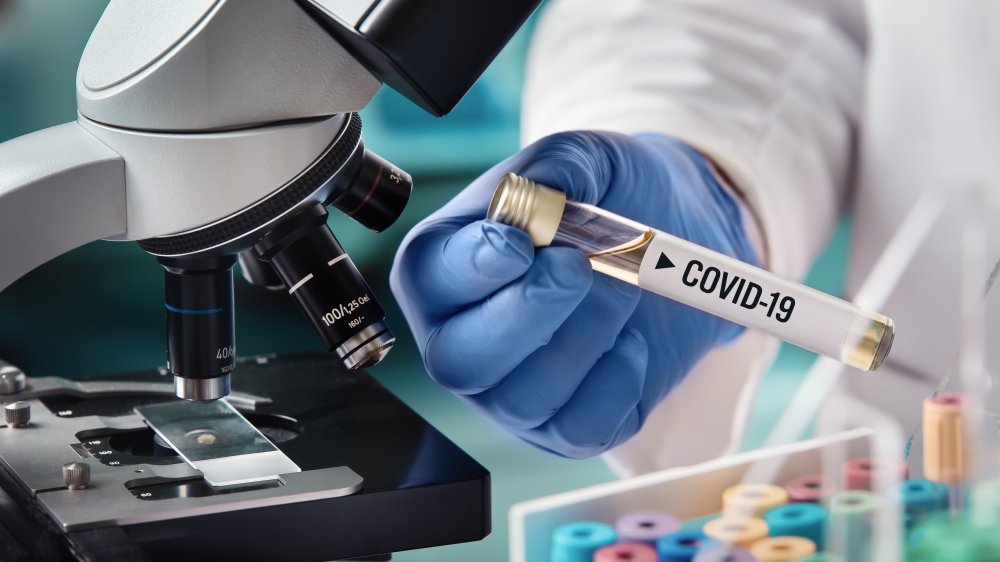 Shutterstock
Drug giant Pfizer shared encouraging news about its COVID-19 vaccine today: Early data suggest the vaccine could be around 90% effective at preventing symptomatic COVID-19 infections in a small set of the patients in its trial, Pfizer, and its partner, the German biotechnology firm BioNTech, announced. It is not yet known whether the vaccine prevents severe COVID cases, whether it prevents asymptomatic COVID cases, or how long any protection would last. The 90% efficacy rate could change as more data is analyzed.
"The results demonstrate that our mRNA-based vaccine can help prevent COVID-19 in the majority of people who receive it," Pfizer said in the statement. "This means we are one step closer to potentially providing people around the world with a much-needed breakthrough to help bring an end to this global pandemic. This is a first but critical step in our work to deliver a safe and effective vaccine."
Pfizer is working on an mRNA vaccine, which stands for messenger RNA, which delivers important messages for DNA. Stat News noted another drug company, Moderna, is also working on a vaccine using mRNA. Both companies hope that an mRNA-based vaccine can teach cells to create viral proteins and teach immunity. And by teaching immunity to the body, they mean the mRNA can make cells bind to the virus and prevent it from infecting the body in the first place.
Vox wrote that mRNA vaccines, a new method for creating inoculations, could change how new ones are created. Conventional vaccines normally culture a large amount of the weakened virus before breaking it into tiny fragments. Normally, creating a virus takes years because you need to test for safety.
Vaccine stocks will be scarce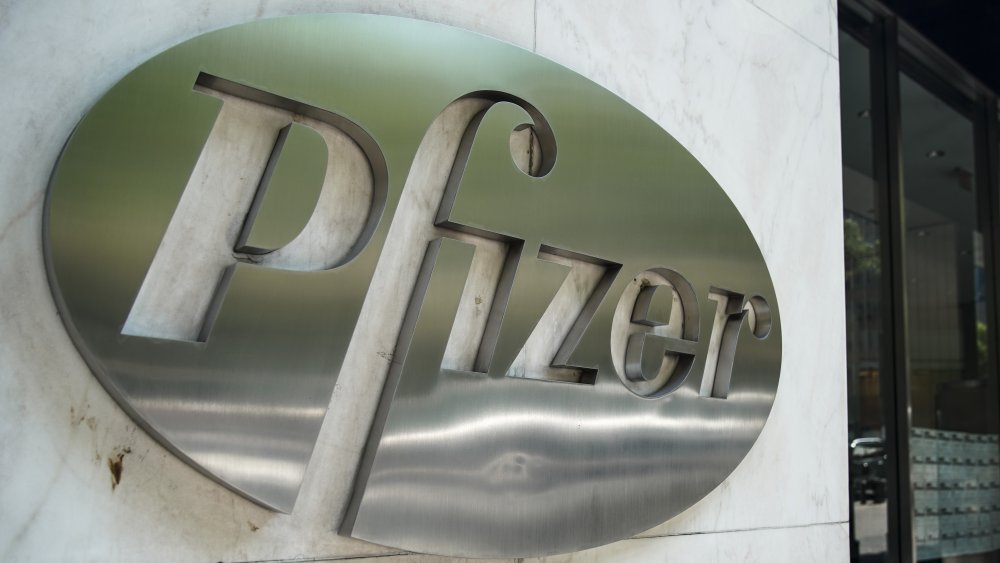 Drew Angerer/Getty Images
The company is already on its third phase of testing the vaccine. Moderna, the other drug company using mRNA vaccine technology, is also on Phase 3 of testing its vaccine.
CNN reported Pfizer's Phase 3 of the trials enrolled 43,538 participants since July. Of these, 38,955 volunteers received a second dose of the vaccine. Pfizer told CNN its international and U.S. trial sites have volunteers coming from racially and ethnically diverse backgrounds to thoroughly test how the vaccine reacts to genetic differences.
Pfizer said it wouldn't apply for a permit from the Food and Drug Administration to release the vaccine based on these early data results alone. The company said it is continuing to undergo safety tests alongside the clinical trials. The FDA has never approved an mRNA vaccine because the technology is so new.
The drug company estimated more data — two months of safety data after the second and final dose of the vaccine — will be available by the third week of November. Pfizer explained it wants to generate consistent safety data to meet quality standards.
Pfizer officials did warn that efficacy rates may change as the testing continues, the Associated Press reported, and that the company typically doesn't reveal results this early into testing. If Pfizer is able to get the COVID-19 vaccine approved for emergency use, the company said initial supplies would be scarce. Only 50 million doses of the two-shot vaccine will be available by the end of 2020 and would cover only 25 million people. The earliest available vaccine doses will likely be reserved for frontline workers and others at high risk.