Details You Didn't Know About Pfizer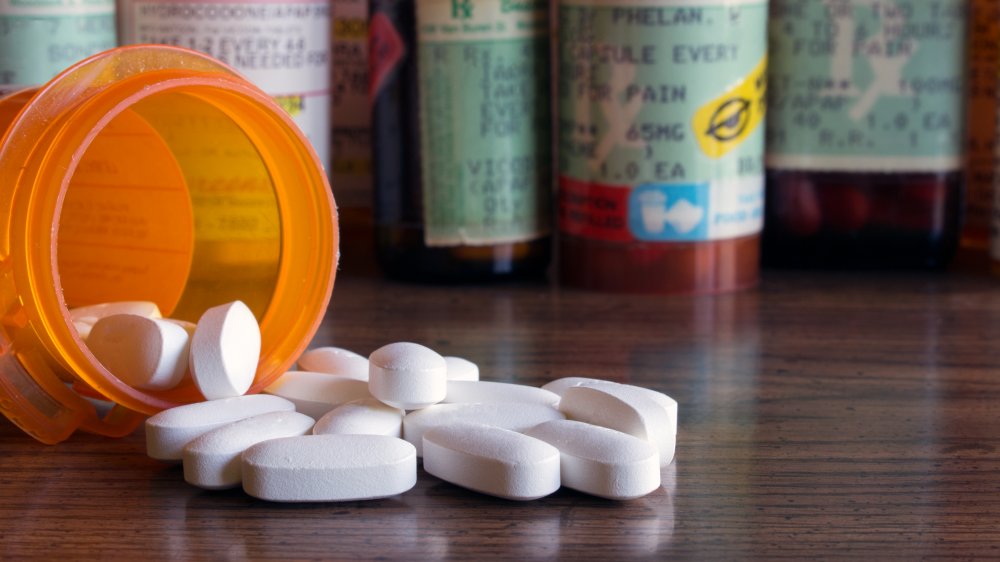 Shutterstock
News of a promising COVID-19 vaccine has quickly caught the attention of the world, leaving people more hopeful for a way out of the global pandemic than they have been in months. While over 150 coronavirus vaccines are currently in development, as National Geographic states, it is US pharmaceutical colossus Pfizer who has come out on top as a promising candidate. Headquartered in New York City, Pfizer is responsible for producing drugs that have become integral to the everyday lives of millions. Advil, Chapstick, Preparation H, Xanax, Zoloft, Neosporin, Robitussin, and Viagra: all of these and countless more have come from Pfizer to become household names, per DrugWatch. 
In the 1880s Pfizer began manufacturing citric acid, used in the production of increasingly popular soft drinks and fueling the company's growth for decades, as described on RX Injury Help. In 1936, Pfizer became the world's leading manufacturer of Vitamin C, and through the 1940s Pfizer became the world's leading manufacturer of vitamins. In 1944, it became the first company to mass-produce penicillin, as stated on ACS.org, using a deep-tank fermentation technology derived from its method for creating citric acid from molasses. Pfizer's penicillin was shipped overseas on D-Day along with Allied troops to help treat wounded soldiers. 
All in all, it's not an exaggeration to say that the 150-year old company has had an impact on not just the medical industry, but steered human history. Pfizer had a humble beginning, though, and has also had its share of legal troubles.
A behemoth of profit and lawsuits
Shutterstock
As described on Britannica, Pfizer was founded in Brooklyn in 1849 by two German immigrants, Charles Pfizer and his cousin Charles Erhart, on a $2,500 loan from Pfizer's father. They got their first break with Santonin, a drug used to treat intestinal worms, and through the Civil War found demand for their business skyrocket as the need for disinfectants, painkillers, and preservatives rose.
With the aforementioned discovery of citric acid and the rise of cola drinks in the late 1800s, Pfizer continued to grow, and once the US government asked for their involvement in World War II, they were solidified as juggernauts of the biopharmaceutical industry. Through a series of mergers and deals — Mack Illertissen (1971), Taito (1983), Warner-Lambert (2001), Pharmacia Corporation (2003), Wyeth (2009), Allergan (2015) — they've evolved into a corporation that earned $51.8 billion in 2019, per Health Leaders Media.
Pfizer has seen its share of controversy. Thousands of lawsuits have been levied against them over the years. In 2017, they were ranked last in a reputation list among pharmaceutical companies. As ABC reports, in 2008 Pfizer paid nearly $900 million dollars to settle suits related to the painkillers Bextra and Celebrex, which supposedly caused strokes, heart attacks, or "other harm." They've also been sued because of the cholesterol-lowering drug Lipitor, which apparently increases the risk of Type 2 diabetes in post-menopausal women, and the antidepressant Zoloft, with its link to birth defects.