Stores Are Limiting Toilet Paper Buying Again. Here's Why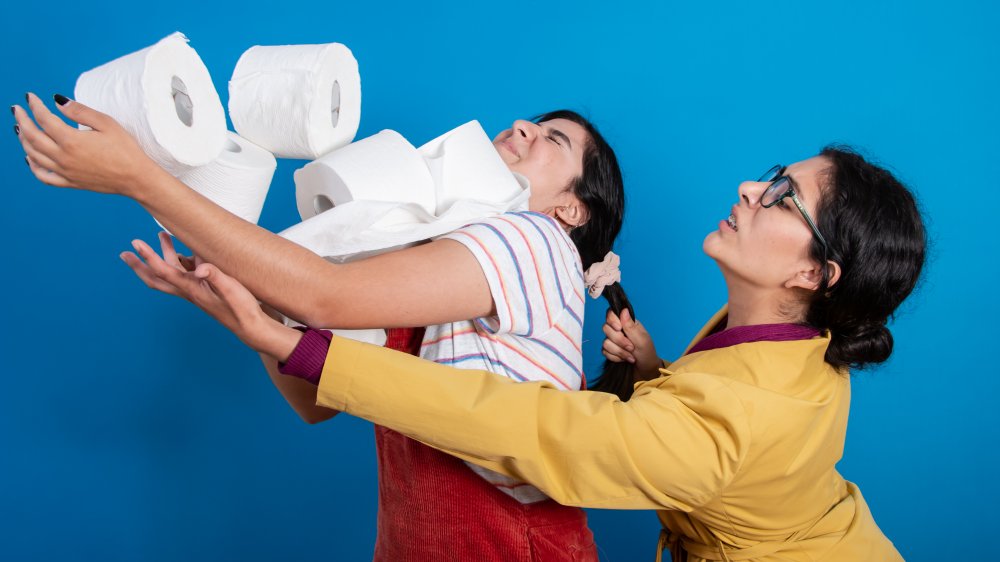 Shutterstock
Remember back in March and April, when the entire country for some reason felt the best thing to do to prepare for the budding coronavirus pandemic was to hoard toilet paper like we were all going to wipe the virus out of existence? The Washington Post reported in April that the pandemic had so scared the you-know-what out of Americans that they spent (not making this up) a whopping $1.4 billion (that's right, with a b) on toilet paper in just four weeks. That was an increase of 102 percent from the same four weeks in 2019.
But that was six months ago. Now we've all learned our lesson and realized that we don't need to stock up on such a weirdly specific product in order to survive a spiking wave of COVID-19 infections. Right? Even though CNBC reported that the U.S. recently tallied two consecutive record-breaking days of over 126,000 new cases, we don't need to worry about finding the supermarket shelves eerily empty of bathroom tissue — right?
Well, according to CNN, some grocery stores aren't so sure. Many chains are expecting the new record surge in coronavirus infections to cause a similar reaction in U.S. consumers and are already putting limits on toilet paper and other products that saw increased sales back at the beginning of the pandemic. Here's what you need to know about the sales restrictions they are implementing.
Which grocery stores are limiting sales of toilet paper and other essential items?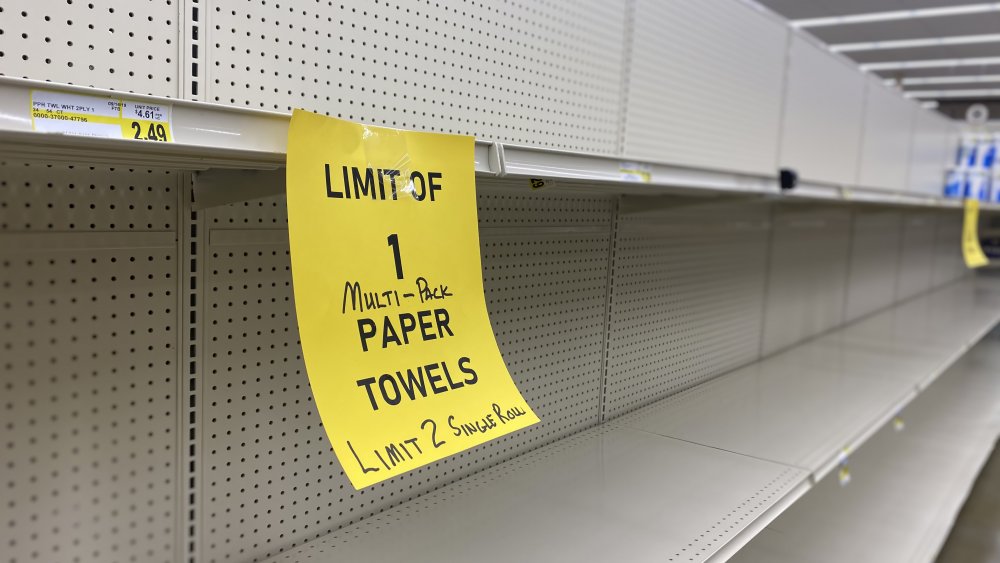 Shutterstock
In order to try to avoid the shortages we saw at the beginning of the pandemic, some grocery store chains are putting limits on certain essential products like hand sanitizer, paper towels, toilet paper, and more. A spokesperson for Kroger told CNN that the stores began limiting customers to two items of products like toilet paper, hand soap, paper towels, and disinfecting wipes in the second week of November. The limits are both in store and online. Down in Texas, H-E-B also began implementing similar two-item restrictions on sales of such products in recent weeks. In the Northeast, grocery store chain Giant put limits of one on large packages of toilet paper and paper towels and four on smaller packages. This despite a spokesperson saying that the company was "seeing little evidence of stockpiling, and there is no need to create panic." He said that the limits were instituted because the supply chain "remains challenged."
Market research firm IRI corroborated that strain. It published data showing shortages of 19 percent in products like paper towels and toilet paper and 16 percent in household cleaning products. A survey conducted by market research firm Inmar Intelligence in October revealed that almost 60 percent of U.S. shoppers planned to stock up on these and other items they deem essential as the winter months grow nearer. And some experts are saying we'll see shortages in other products, as well.
Other items you may see shortages of during the winter months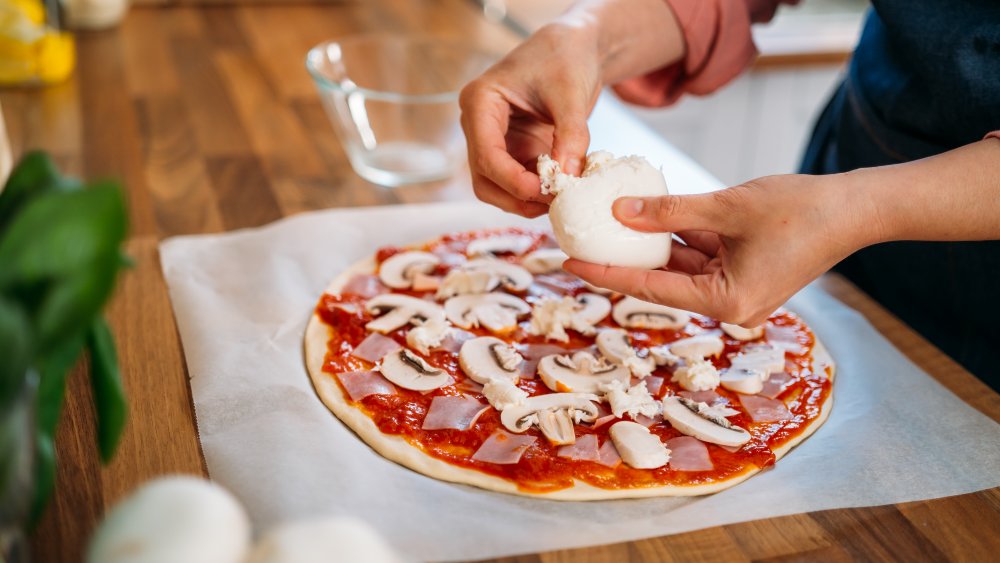 Shutterstock
According to Good Morning America, food manufacturers have amped up production so as not to be caught off-guard as they were during the first wave of the pandemic. General Mills reportedly added 45 external production lines to its manufacturing output in order deal with potential shortages. Campbell Soup invested $40 million to boost its production of Goldfish crackers and the brands of chips it produces.
Some experts are saying that shoppers might see empty shelves in different parts of the stores this time. Mike Brackett, founder and CEO of e-commerce data tracking company Centricity Insights, said that he has seen a huge spike — as high as 3,400 percent — in demand for products like baking goods and spices from this same time in 2019. With so many people forced to cook at home, he's seeing more online searches for "spices, feel-good items, [and] slow cooker-type items," as well as an increase in searches for products that can be prepared in advance of the holidays in order to avoid the crowded stores. "Whatever can be frozen or whatever is non-perishable that you can safely keep into the holidays. We're seeing a lot of that," he said. One grocery store chain CEO told Good Morning America that he was seeing spikes in sales of items like tuna fish, pizza dough, and other "comfort foods," but added that his suppliers assured him that "all these shelves in here will be full."