The Unexpected Keanu Reeves Thriller That's Dominating Netflix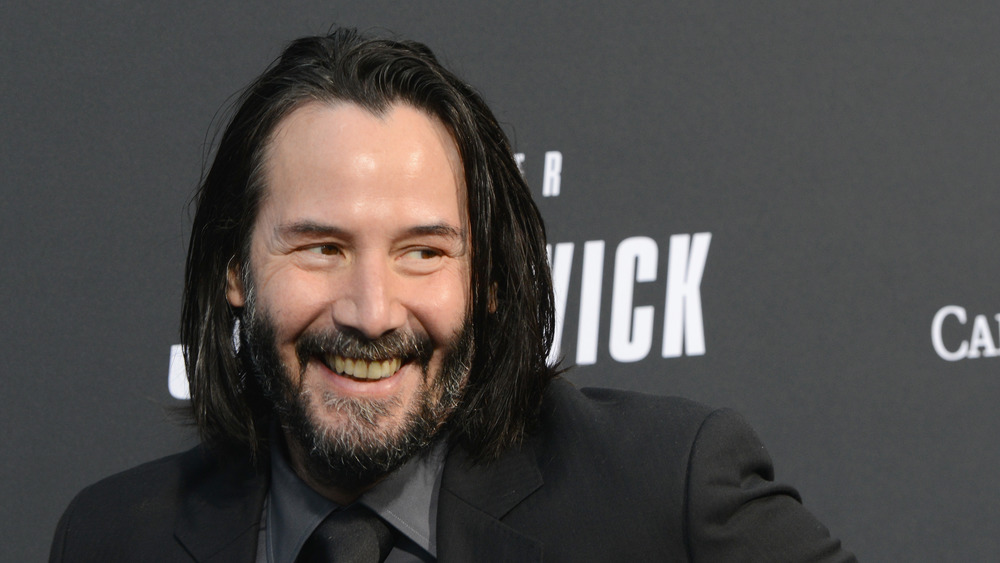 Albert L. Ortega/Getty Images
Even though 2020 has yielded its fair share of ups and downs, one thing, at least, has remained constant and true: Mr. "Whoa" himself, Keanu Reeves. Yes, folks, the Keannussance is still in full effect, with no signs of slowing down. John Wick, the franchise that spearheaded Reeve's return to glory, is slated for a fourth installment in May 2022, as Indiewire states, and the sci-fi vanguard of bullet time and brain-bending existentialism, The Matrix, is slated to release its own fourth installment on December 21, 2021, as recounted on Digital Spy. Besides these, Reeves' face has been popping up in a number of smaller projects within the past few years alone, including a good-natured jab at his own celebrity in Always Be My Maybe (2019), and a return to a familiar goofball role in Bill and Ted Face the Music (2020).
One Reeves movie, however, is currently experiencing an unexpected surge in popularity on Netflix, and it might not even be a film you've heard of. Knock Knock (from 2015) was critically slayed and commercially ignored when it was released, opening in a mere 22 theaters domestically, and not even breaching $40,000 in earnings during its meager, 1.7-week-long tenure at the box office, per The Numbers. "Whoa," indeed. In a year full of relatively successful, fellow horror films – The Witch, Insidious: Chapter 3, The Gift, The Visit, It Follows – Knock Knock didn't even make it to niche, curated top-10 "should watch" lists.
Surreal meets mundane in anxiety-inducing horror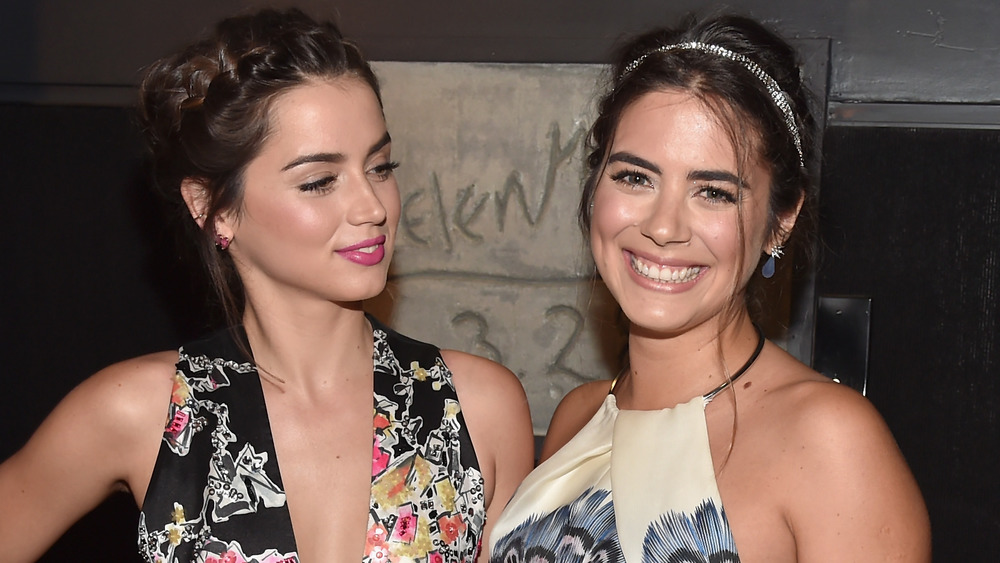 Alberto E. Rodriguez/Getty Images
So is Knock Knock tearing it up right now for any other reason than featuring Reeves (as Evan) at a time when he's still a hot commodity? Let's be clear: Knock Knock is disturbing and excessively anxiety-inducing, as one Twitter user reports, but not necessarily because of its horror elements. Without spoiling the plot, the most messed-up things about Knock Knock are its believable parts, not its camp. It's shticky, but its plot plays out in a way that's oddly connected to reality, particularly social media. Evan is our audience POV character, and through his modest, sympathetic role, the rest of the movie's bonkers shenanigans are cast in a bizarre, appalling light.   
Part of the current success of Knock Knock might be due to its other leads. Cuban-born Ana de Armas (Blade Runner 2049, Knives Out) plays an integral, deranged role that helps set the tone of the film, while her co-star, Chilean-born Lorenza Izzo (Once Upon a Time ... In Hollywood), plays a wrathful, obsessed character who drives much of the traditional "horror" when, in a reversal of typical slasher-victim roles, the two prey upon an unsuspecting Evan in his home. Maybe this is part of the film's odd appeal: we're used to seeing Reeves play nigh-invincible action heroes, so it's bizarre to see him play the role of a non-action hero who could easily shoot or kung-fu his way out of similar situations in other movies.

Check out Knock Knock on Netflix.