The Tragic Death Of Roy Halladay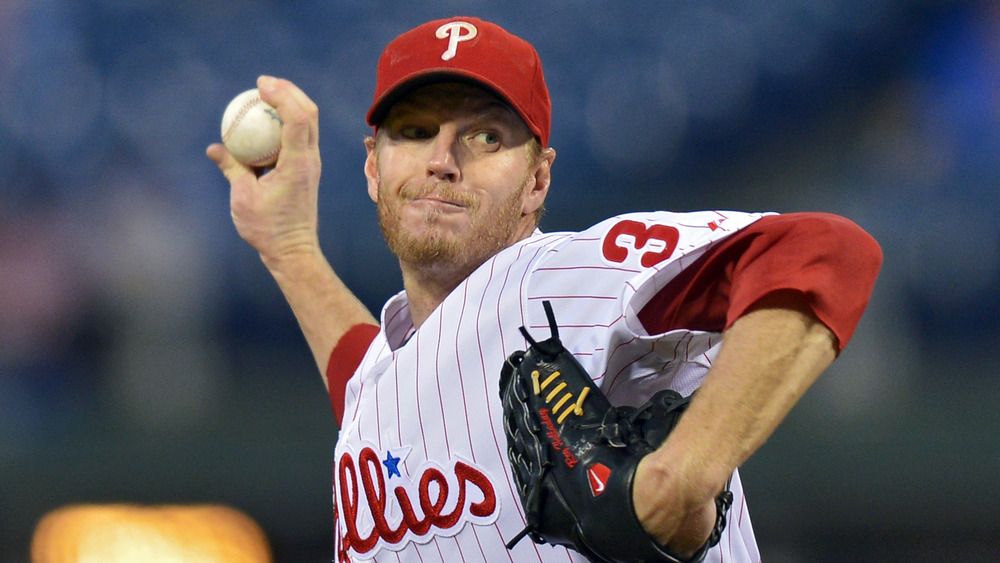 Drew Hallowell/Getty Images
Roy Halladay was one of the best pitchers to ever play Major League Baseball. His spectacular 16-year career with the Toronto Blue Jays and the Philadelphia Phillies included two Cy Young awards, eight All Star game appearances, a perfect game, and a post-season no-hitter. Those last two accomplishments came in the same season, making him the first to throw two no-hitters in a single season since legendary pitcher Nolan Ryan did so in 1973. "At his best," wrote Newsweek after Halladay's death in 1973, "there wasn't a person on the planet better at throwing a baseball 60 feet and six inches."
According to Sports Illustrated, a pair of stress fractures in his back finally forced him into retirement in 2013. But he wasn't done with baseball yet. After he retired, he audited some psychology classes at the University of South Florida, and in 2017 he returned to the Phillies as a kind of team psychologist. He also coached his sons' little league team.
Halladay, himself the son of a pilot, also enjoyed flying and liked to perform risky stunts in his Icon A5 two-seater plane. He talked of studying an undergraduate degree and continuing on to do a master's. Despite his family, hobbies, and plans for the future, however, Halladay battled with depression and addiction, and these would combine with his dangerous hobby to bring about his early demise.
Halladay liked to perform death-defying stunts in his airplane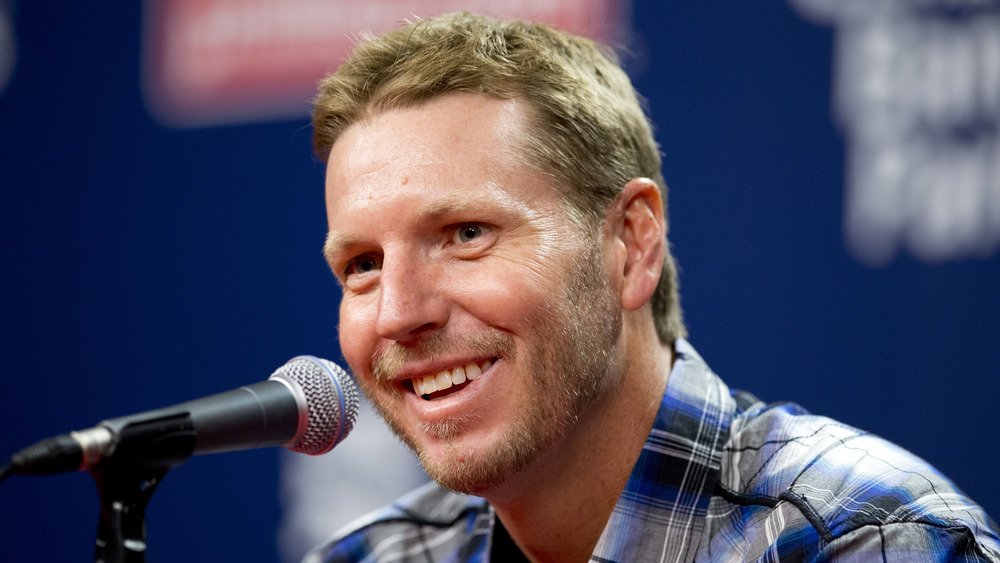 Mitchell Leff/Getty Images
Halladay was known for taking risks in the sporty two-seater airplane he bought just a month before his death. He liked to fly it real low close to water — even once flew it under the Skyway Bridge in Tampa, Florida — an experience that was "like flying a fighter jet!" he wrote on Twitter a week before he died. On November 7, 2017, Halladay took his plane out over the Gulf of Mexico for a joy ride. It would unfortunately be his last, as he crashed it into the water and died of blunt force trauma and drowning. The New York Times reported that Halladay was flying wildly in the minutes before the plane crash. He performed three low-flying maneuvers close to the water and then quickly climbed "at a high level of attack." Witnesses claimed to have seen him bring the plane as low as five feet from the water's surface near the shoreline. Others reported seeing him fly close to houses and a fisherman said he came within 300 feet of his boat.
His final maneuver was apparently a high, steep climb that he immediately flipped into a nosedive that sent him crashing into the water at a 45-degree angle. A report by the National Transportation Safety Board said he was flying around 85 miles an hour at the moment of impact.
Halladay should not have been flying on the day of his death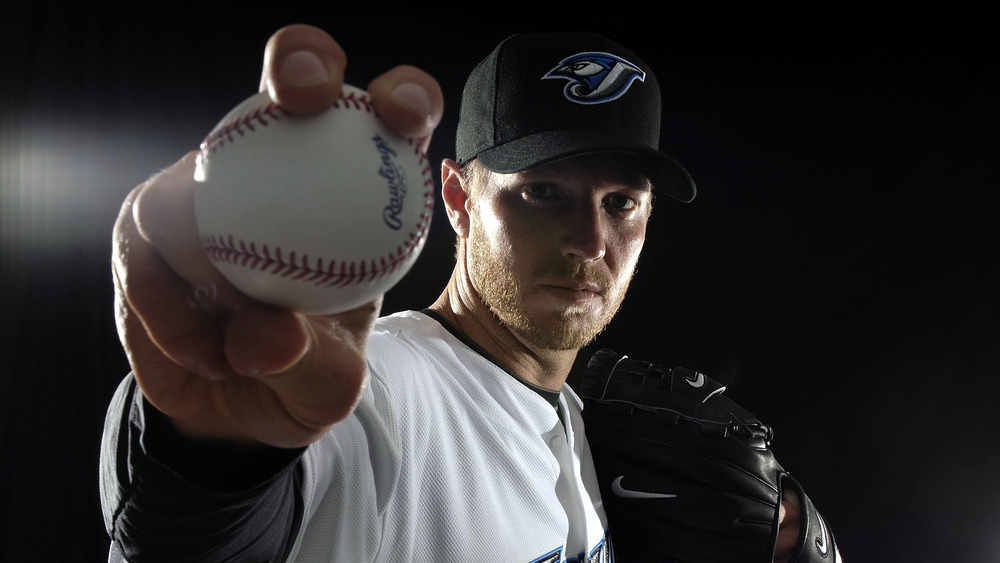 Marc Serota/Getty Images
Halladay had pumped himself full of a dangerous cocktail of prescription drugs at the time of his death. The New York Times said the amphetamines found in his system were 10 times the recommended level, and on top of that he had taken an antidepressant, a sleep aid, a muscle relaxant, and the extremely powerful opioid painkiller morphine. USA Today reported that the medical examiner also found that his blood alcohol content was .01. Although he was the only passenger in the plane when it went down, he put many people's lives at risk as he skimmed the water near boats and performed stunts over people's houses.
Those who knew Halladay took to Twitter to mourn his death. His former Phillies teammate Shane Victorino wrote, "Blessed to have shared the field with you as a teammate, competitor, friend and more importantly a brother." The Phillies' official account posted a heartfelt statement: "We are numb over the very tragic news about Roy Halladay's untimely death." As Newsweek reported, Sheriff Chris Nocco's voice cracked at a press conference as he called the guy who flew his sports plane with a head full of pharmaceuticals "probably one of the most humble human beings you'll ever meet." And, as the Times reported after his toxicology results were made public, his wife Brandy said, "Roy would want everyone know that people are not perfect."