How Ozzy Osbourne Got His Stage Name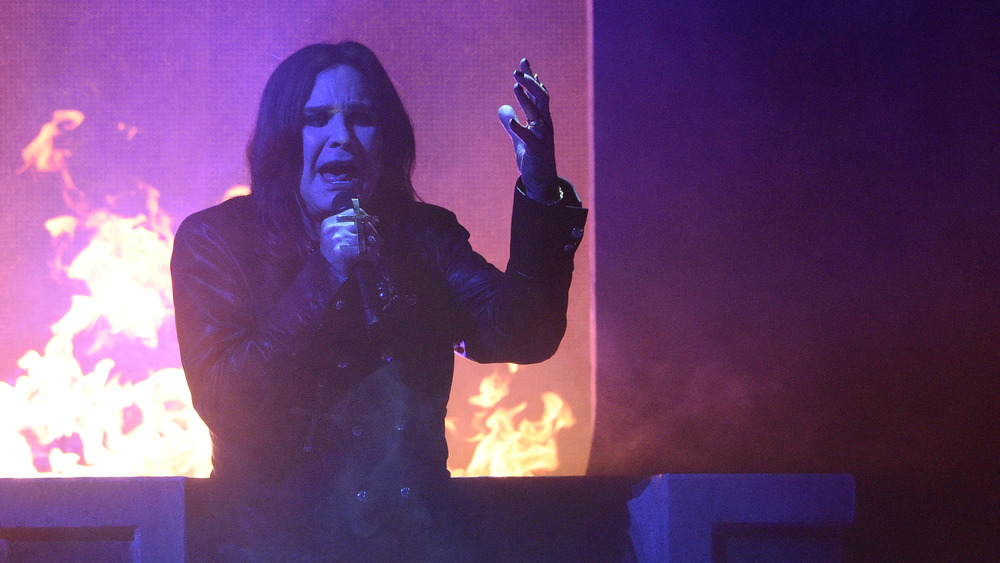 Kevin Mazur/ama2019/Getty Images
When it comes to the dark and twisted world of heavy metal, the gothic doom style can be traced back to Ozzy Osbourne and Black Sabbath. They were some of the first, if not the actual first, to weave together elements of horror and rock, which is why Ozzy is considered the godfather of heavy metal. We could say he's famous, but honestly, his pull goes far beyond that. He's influential, a musician who shaped a genre and, of course, the guy who (according to The Independent) mistakenly bit the head off a dead bat on stage. But, sure, he's also famous in lots of other ways.
From his music to his reality TV show to that time he got arrested for emptying his bladder on the Alamo Cenotaph, Ozzy has secured himself as a household name across the world. There's only one problem: The metal behemoth known as "Ozzy Osbourne" isn't actually named "Ozzy." It's his stage name, a name he's been called for so long that people forget it's not the real thing.
A bit of childhood teasing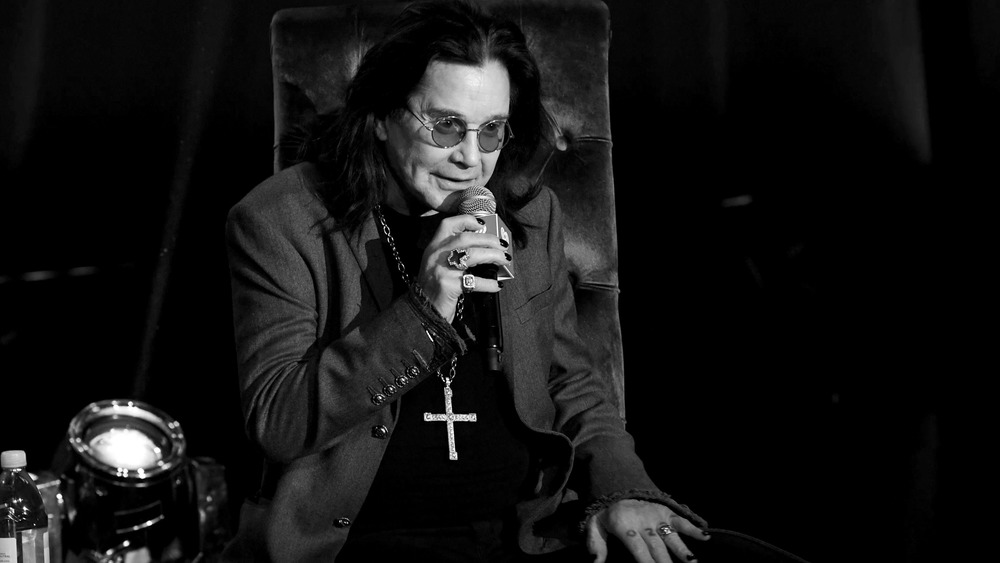 Kevin Winter/Getty Images
If you ever wondered why Ozzy Osbourne's parents would go and give him such an unusual name, it's because they didn't. The musician's real name is John Michael Osbourne, which really isn't the most catchy name in the game. Could you imagine traveling hours to headbang at "John Fest" every year?
The name "Ozzy" has been with the 71-year-old musician for nearly as long as his proper name. To call it a stage name isn't really fair. It's not the name on his birth certificate, but it's the name everyone calls him. Fans, reporters, his friends and family — everyone. The Ozzman even writes about it in his book, I Am Ozzy, where he admits that no one has called him "John" in quite a long time.
He has other nicknames, including "The Prince of Darkness" and "The Godfather of Heavy Metal," but "Ozzy" goes way back, first bestowed upon the musician by his fellow students as a way to tease the boy back in primary school, according to Ultimate Classic Rock. We don't support bullying, but we are grateful that someone decided to turn John into Ozzy, and even more grateful that Osbourne embraced the name. It's a name that's been tattooed across his knuckles since he was 16 years old, according to Inked. It's certainly more, well, striking, than getting knocked by a fist that says "John."