Why The Rolling Stones Nearly Broke Up In The '80s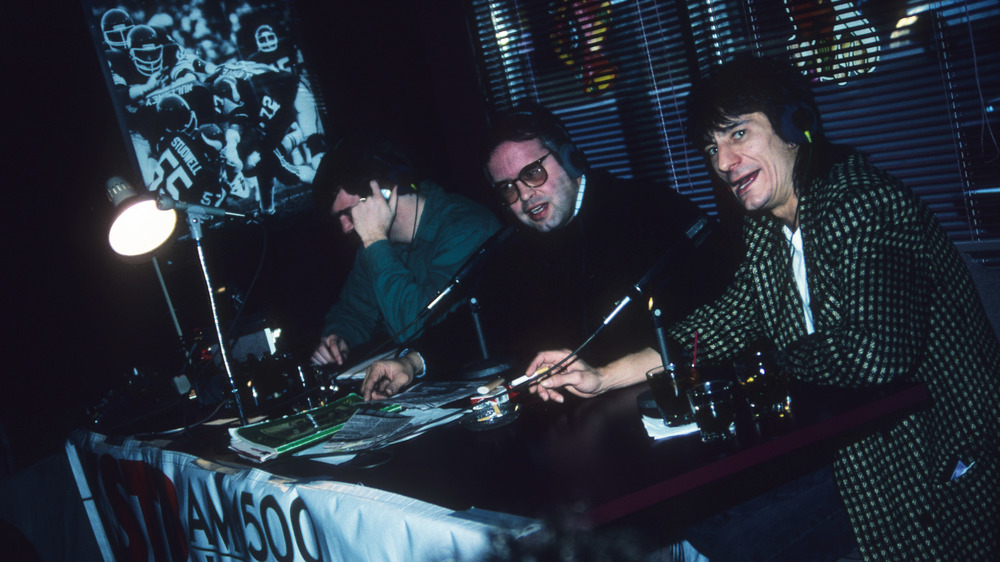 Jim Steinfeldt/Getty Images
The 1980s were a tumultuous time in the Rolling Stones camp, to a point that it shouldn't really be considered one single camp. The band was divided, and between 1982 and 1989, the band's future was seriously in question. In late 1983, the Stones released their 17th studio album, dubbed Undercover. Although it was met with good reviews and the Top Ten peak position of the title track, the record sold below expectations, and there was no tour to support it.
Per Independent, by the middle of the decade, turmoil between singer Mick Jagger and guitarist Keith Richards had increased significantly. Jagger signed a solo deal with CBS Records and spent much of 1984 writing songs for his first album. To the annoyance of Richards, Jagger publicly declared his lack of interest in the Rolling Stones. Meanwhile, guitarist Richards spent his time dabbling with a solo album and sulking because the band wasn't working together.
Jagger went as far as to say that the Stones simply didn't matter anymore: "No-one should care if the Rolling Stones have broken up, should they? I mean, when the Beatles broke up I couldn't give a s***."
Defined by an 'uneasy truce'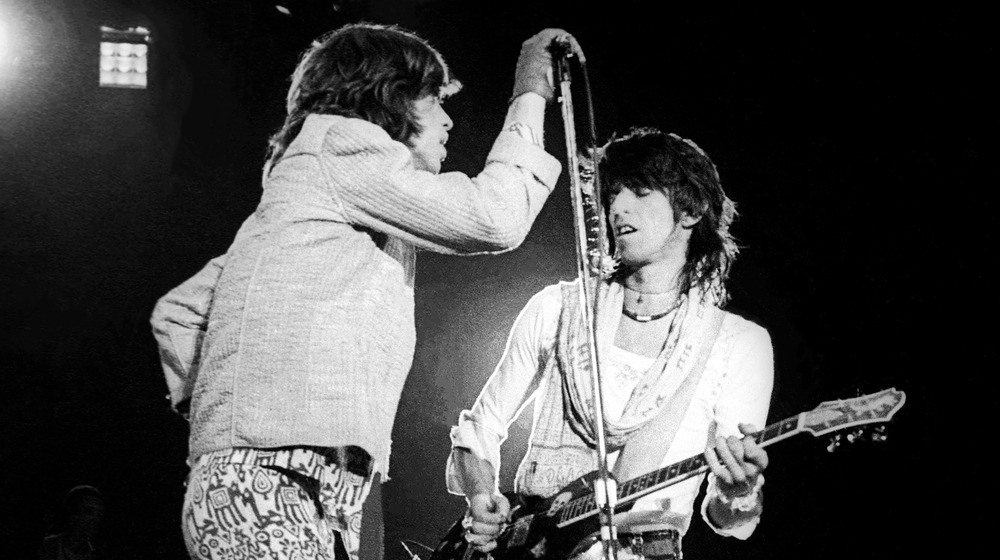 Larry Hulst/Getty Images
By 1985, Jagger was spending most of his time on solo recordings. Much of the material on 1986's Dirty Work was spearheaded by Richards, with more contributions from Ronnie Wood than ever before. Per UDiscoverMusic, the studio release was recorded in Paris, and Jagger was often absent from the studio, prompting Richards to keep the recording sessions running smoothly.
As NME tells us, drummer Charlie Watts was also straddling addiction issues during the 1980s. "I was lucky that I never got hooked, but I went through a period of taking heroin," Watts told BBC 6 Music." Jagger, on the other hand, grew less and less fond of the band, obviously preferring solo recognition over the team's effort. In 1987, he announced that he would be touring solo to support his one-man record.
While the Stones did have a steady-ish output of new records during the 1980s, things remained volatile until 1989's Steel Wheels and its subsequent tour. Still, as Rolling Stone (the magazine) notes, the band's relationship at the time was hanging on a thread, and amicable moments during the period can only be described as an "uneasy truce."