The Real Reason Toto Broke Up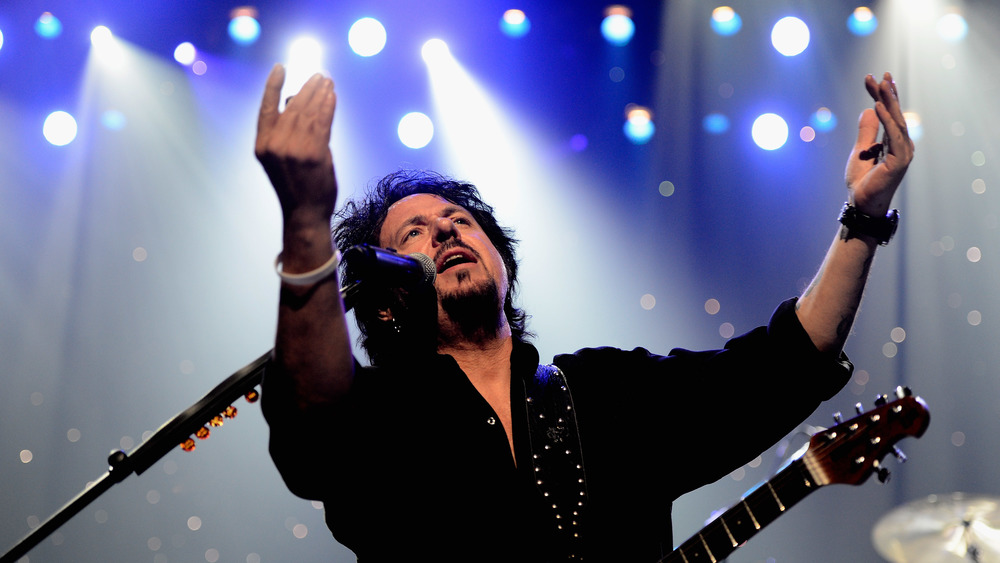 Frazer Harrison/Getty Images
While American rock band Toto topped the charts and dominated both the Grammys and mainstream radio in the early '80s, the rockers subsequently drifted into semi-obscurity thereafter. While becoming the butt of the rock jokes and memes, Toto released several albums and embarked on countless tours, but failed to rise once again into the pop culture consciousness.
Following the massively-successful album Toto IV, the band released eight studio albums (not counting its full-length soundtrack to David Lynch's 1984 sci-fi epic Dune) and four live albums, a new one arriving in stores every couple of years or so, and well into the 2000s. By all accounts, Toto remained an active touring band for more than 30 years, until 2008, which marked the first time the band ever officially disbanded.
According to MetalWani, on June 5, 2008, Lukather posted a message on his official website, stating: "The fact is yes I have left Toto. There is no more Toto. I just can't do it anymore and at 50 years old I wanted to start over and give it one last try on my own.
"When Dave [Paich] retired that was REAL hard for me 'cause we started the band together," he continued.
Reunited for a good cause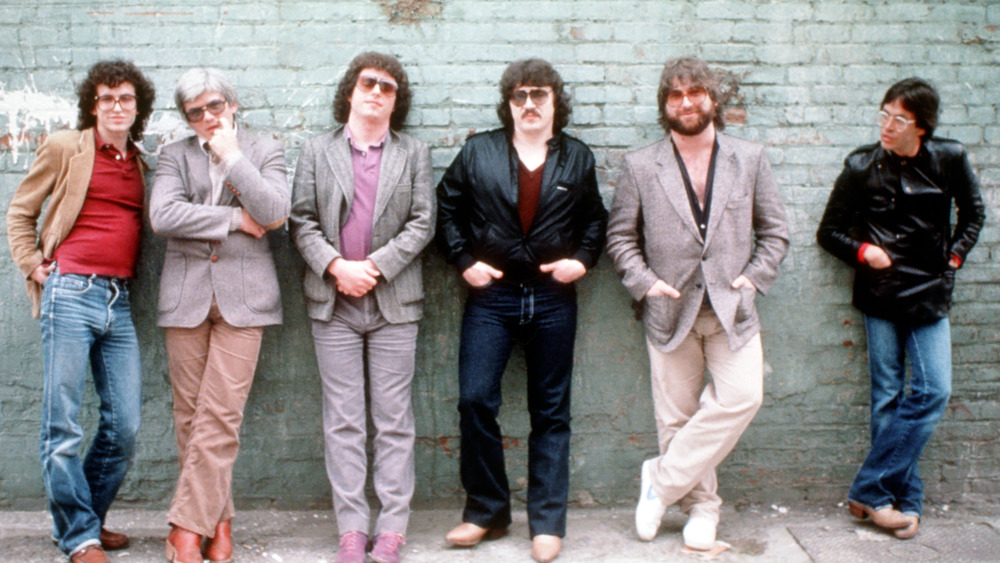 Michael Ochs Archives/Getty Images
"... [I]t's 35 years if you count High School where the core all met. When Mike [Porcaro] fell ill and had to leave that was it for me. If there isn't Paich or at least one Porcaro how can we even call it Toto? ... Honestly, I have just had enough. This is NOT a break. It is over. I really can't go out and play Hold The Line with a straight face anymore."
By 2008, Steve Lukather was the only original member left, but as he later told Classic Rock (via Louder), neither musical nor personnel reasons caused the split. He needed to end the band to deal with a slew of personal issues. "I was drinking myself to death, I was losing my marriage, my mother was dying," he said. "It was a bad time. I needed to get myself together or I was going to end up killing myself." Happily, Lukather says, he turned things around — he quit drinking, started going to therapy, and in the process, "exorcised some demons."
As Rolling Stone reports, the band came back together two years later for a Europe tour to benefit former Toto bassist Mike Porcaro, who had been diagnosed with ALS – amyotrophic lateral sclerosis, or Lou Gehrig's disease — in 2007. The lineup featured David Paich, Steve Lukather, Steve Porcaro, Simon Phillips, Joseph Williams, and special guest Nathan East. Porcaro died in 2015 at the age of 59 from the disease.