What Dave Rowntree Did After Being A Member Of Blur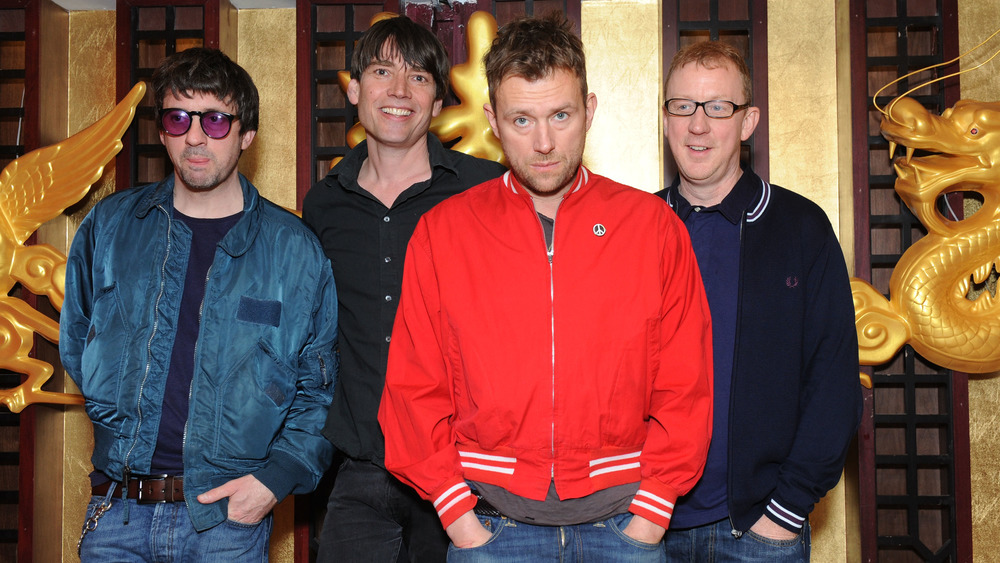 Dave J Hogan/Getty Images
If you were a fan of alternative British rock in the mid-1990s, you were definitely a part of one of two opposing camps: Oasis or Blur. The two bands competed for spots on the top of the alternative charts for years, with singles such as "Wonderwall" and "The Universal" battling it out for top positions. This occurred for a number of record cycles until the ill-fated Oasis broke up in 2009 and the members of Blur branched out to their respective side projects, only to reunite every handful of years to release new material.
Per DevonLive, the side projects of Blur members varied from indie-rock breakout hits to releasing solo works. Frontman Damon Albarn formed the band Gorillaz and had more hits with tracks such as "Clint Eastwood" and "Feel Good Inc". Guitarist Graham Coxon recorded eight solo studio albums between 1998 and 2012, eventually going on to score Netflix's The End of the F***ing World. But what about Dave Rowntree, Blur's drummer?
Dave Rowntree is a jack of all trades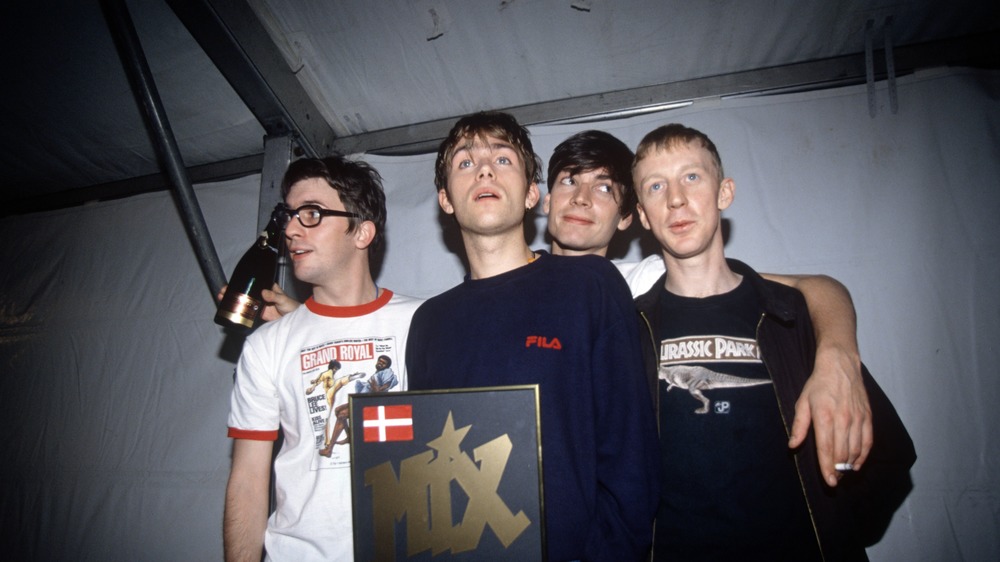 Brian Rasic/Getty Images
But drummer Dave Rowntree took a different avenue, according to the Independent, becoming a computer animator and owner of his own animation company called Nanomation. He directed two series of the South Park-reminiscent animated show Empire Square, which made its broadcast debut on Channel 4 in February 2005. He has also contributed to three research papers regarding animation.
Rowntree also flies planes, went to law school, and eventually became a criminal lawyer, per Above the Law. It was only when he was serving as a temporary paralegal that he discovered his fascination with criminal court trials: "I've done some amazing things with Blur," he told the publication, "but that, for me, was more interesting."
Rowntree has also served as a solicitor — under British law, a person who provides advice to clients, negotiates, drafts documents, and prepares cases for trial appearances. In 2017, the drummer was also elected to the county council in Norfolk, England, garnering 59 percent of the vote, according to BBC. He also served as a presenter for Global Radio's alternative rock radio station XFM (now known as Radio X) in the UK and hosts a regular show on Sunday nights.