The Truth Behind Stone Cold Steve Austin Day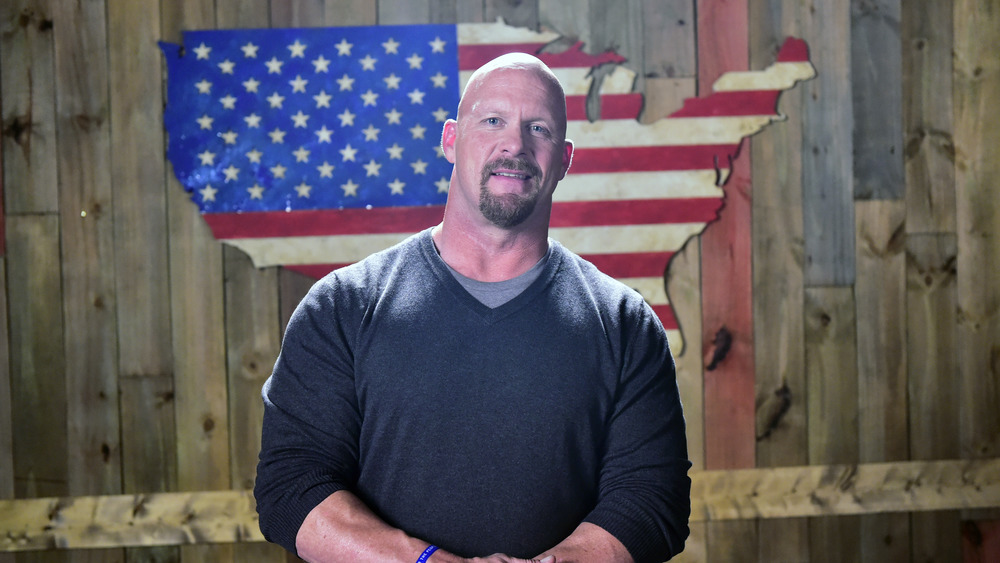 Ethan Miller/Getty Images
On June 23, 1996, WWE Superstar Stone Cold Steve Austin made wrestling history. After getting a lip busted by "Wildman" Marc Mero (formerly known as Johnny B. Badd) and taking out Jake "The Snake" Roberts with his now legendary Stone Cold Stunner to be crowned King of the Ring, Austin stomped up the dais to give the iconic speech (posted on YouTube) that would go on to define his career.
Ignoring the gimmicks on the platform — the cheesy crown, scepter, and throne — Austin went straight to the microphone and told the referees to "get that piece of c*** out of my ring." He said that Roberts and his generation no longer had what it took to be champs, and then went on to mock The Snake's recent conversion — both in real life and in the scripts — to Christianity. "You sit there and you thump your Bible and you say your prayers and it didn't get you anywhere," he spat into the microphone, then really let him have it: "Talk about your Psalms, talk about John 3:16 — Austin 3:16 says I just whipped your a**!" The crowd went wild, and the Attitude Era was born.
Now considered by Bleacher Report, Sport Bible, and millions of wrestling fans the world over to be the greatest professional wrestler of all time, Austin now claims March 16 to be a national holiday. And we dare anyone who disagrees to try to tell him otherwise to his face.
Fun ways to celebrate Stone Cold Steve Austin Day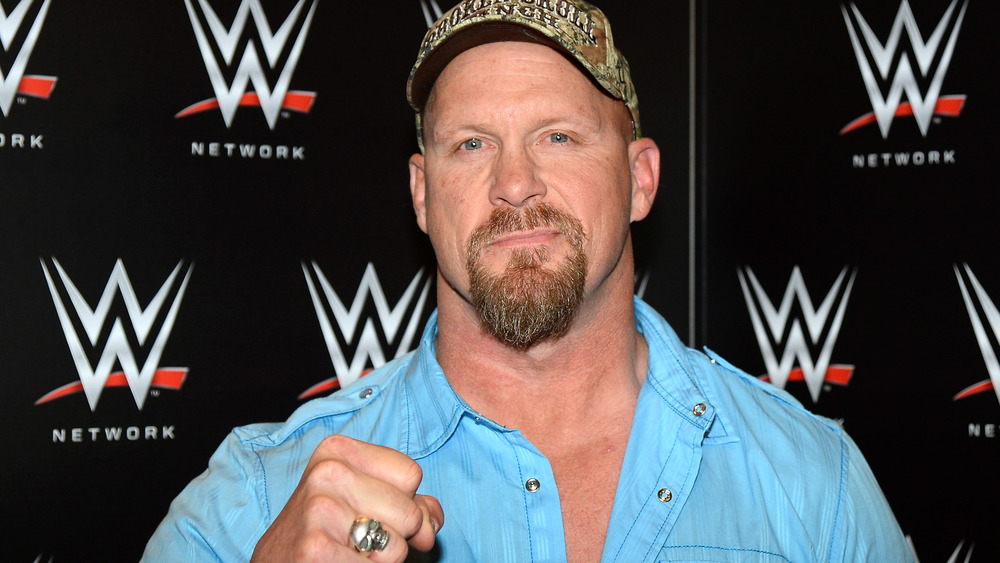 Moses Robinson/Getty Images
The WWE held its first-ever live Stone Cold Steve Austin Day event on an unusual episode of Monday Night Raw on March 16, 2020. Held in an empty arena due to the coronavirus pandemic, the event was hosted by The Texas Rattlesnake himself. The Stone Cold Hall of Famer wished everyone watching at home a happy 3:16 Day, then gave a list of fun, festive ways to celebrate the day of blasphemous bravado, while commentator Byron Saxton gave each one a rating from one to 10.
SportsKeeda made a list of Austin's recommendations, so next March, gather your loved ones around the TV and take a cue from wrestling's rudest attitude. Why not celebrate by giving the finger to someone who "gives you a load of c***" or "open up a can of whoop-a** on anybody you want"? Also, the speed limit is "only a suggestion" on 3:16 Day, so the next time you get pulled over on March 16, just tell the officer to take it up with The Bionic Redneck, if they dare. It's also the day where you can switch out your morning cup of joe for a beer, and then just keep on going, because it's all-day Happy Hour.
The rest of his suggestions were all variations on freely cursing, performing noisy bodily functions, and whipping anybody's a** and getting away with it, because "that's the bottom line." Are you starting to feel the holiday spirit, yet?
Notable historical events to celebrate on Stone Cold Steve Austin Day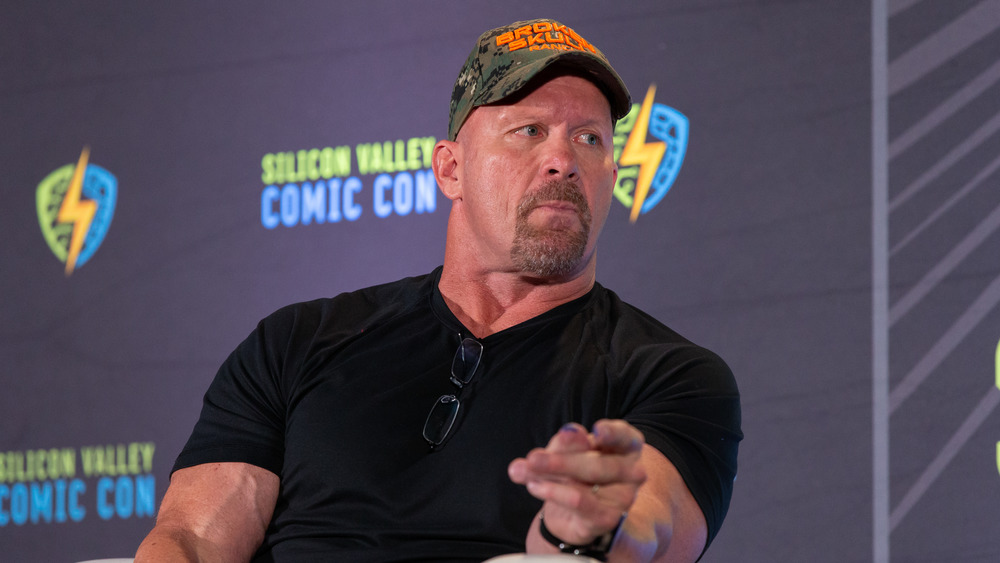 Bill Watters/Getty Images
To properly celebrate 3:16 Day, it is necessary to remember the history of this unapologetically irreverent tradition. To help you and the other Stone Cold acolytes in your family honor his legacy, ESPN has chronicled some of the highlights of Austin's Stunner of a career. For example, who could forget his legendary rivalry with WWE chairman Vince McMahon? That feud began on September 22, 1997, when McMahon stripped Austin of his championships after a neck injury left him ineligible to wrestle. Austin was taken out of the ring in handcuffs by a group of "New York City cops" after giving McMahon the first of what would turn out to be many Stone Cold Stunners over the following years.
The next year saw Austin take on a different kind of squared circle legend, boxing champ Mike Tyson. The two got into it in January, but by March, Tyson had changed his tune. In a match in which Iron Mike was ostensibly backing up Shawn Michaels and D-Generation X, he ended up switching sides, punching Michaels and then tearing off his shirt to reveal an Austin 3:16 T-shirt underneath.
Other notable Stone Cold moments include the time he rode a Zamboni into the ring, and the time he snuck into McMahon's hospital room and beat him with a bedpan. The history behind Stone Cold Steve Austin Day truly is fun for the whole family.