The Tragic Downfall Of Debi Thomas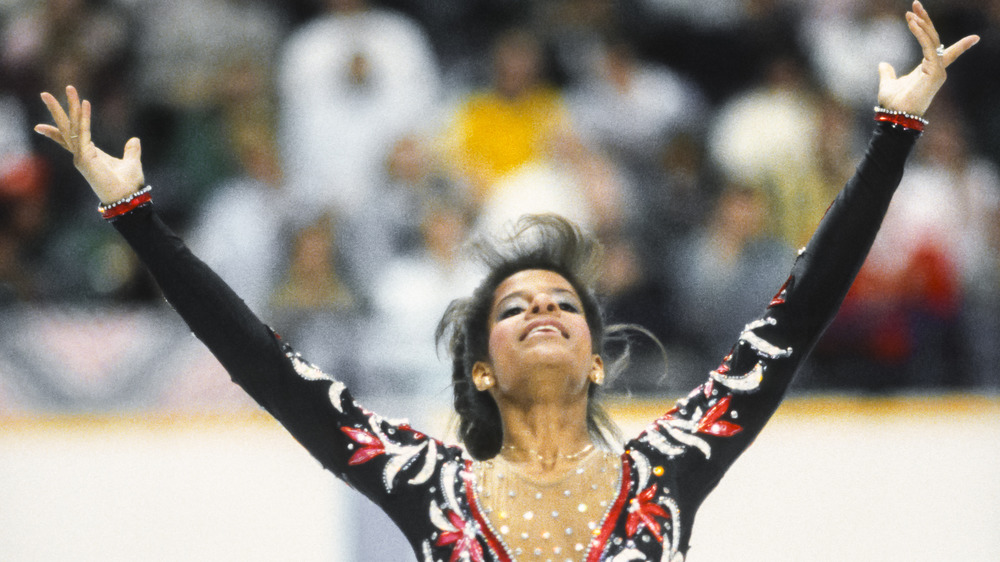 David Madison/Getty Images
The life of an athlete can be short and bittersweet. After their competitive years are over, their lives can be just as hard. This is precisely what Debi Thomas found out. Thomas, an Olympic bronze medalist in figure skating, considered the best Black figure skater of her generation, went from extreme highs to extreme lows.
Thomas began figure skating when she was five, she told Holland Sentinel. At first skating in a local mall in California, at 10, she signed with her coach Alex McGowan and represented the Los Angeles Skating Club.
An overachiever, Thomas became one of the few skaters at the time to go to college while simultaneously competing at a high level. (Skaters today typically do both.) She entered Stanford University as a pre-med student and won her first National Championship in 1986 while in college. Thomas was the first (and so far, only) Black woman to win the championship. That same year, Thomas competed in the World Figure Skating Championship and won. The year prior, she had come fifth.
Thomas was making waves in the figure skating scene. She kept winning competitions and struck up a rivalry with German champion Katarina Witt. At the 1988 Olympics in Calgary, Thomas and Witt engaged in what the media called the "Battle of the Carmens," since both women's long programs (the second skate in the competition) were to music from Bizet's opera Carmen. Thomas won bronze, making her the first Black athlete to medal in the Winter Olympics.
A life of overachievement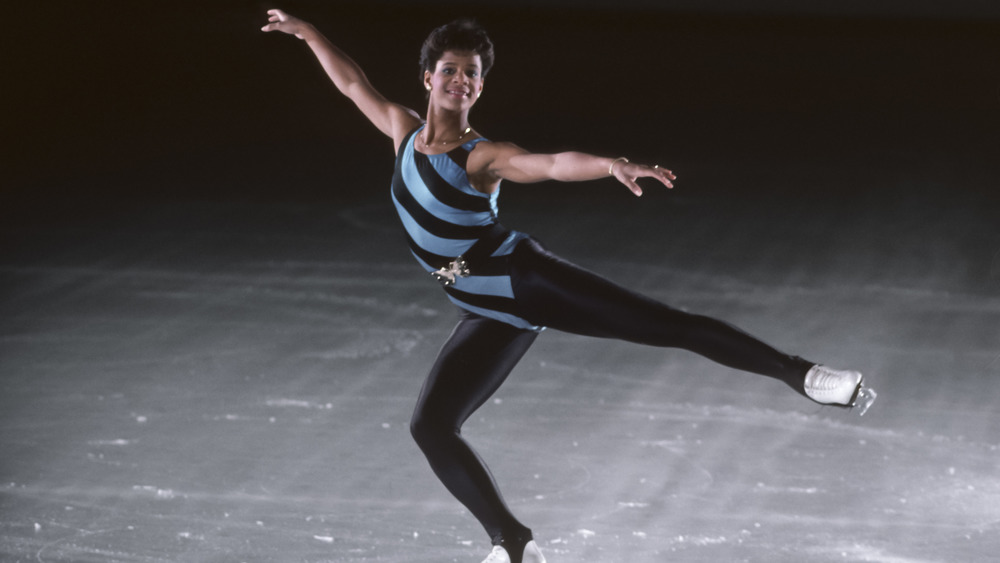 David Madison/Getty Images
After the Olympics and the 1988 World Championships, Thomas retired from competitive figure skating. She briefly competed as a professional, but mostly wanted to focus on her medical career. She graduated from Stanford in 1991 and enrolled in Northwestern University for medical school. Thomas went on to become an orthopedic surgeon specializing in reconstructive surgery for adults. She set up a practice in Illinois, but had difficulty getting along with other doctors, reported The Washington Post. Thomas moved practices from Illinois to Indiana and finally to Richlands, Virginia in 2010.
The move to Virginia was controversial, as Thomas moved there after her divorce from her husband, Chris Bequette, and left her son. But Thomas did not have a head for business. Plus, as a medical specialist in a small town, she doesn't exactly have a lot of patients coming in. Soon, Thomas started falling behind paying her bills and had to close the clinic. While practicing in Richlands, Thomas met the father of a boy she was treating for a broken wrist. His name is Jamie Looney, and they began a relationship. Looney, reports The Washington Post, said he was addicted to prescription pain killers. And Thomas, even though they were dating, prescribed him pills. She told the newspaper it was to help him wean off the drugs.
How the mighty have fallen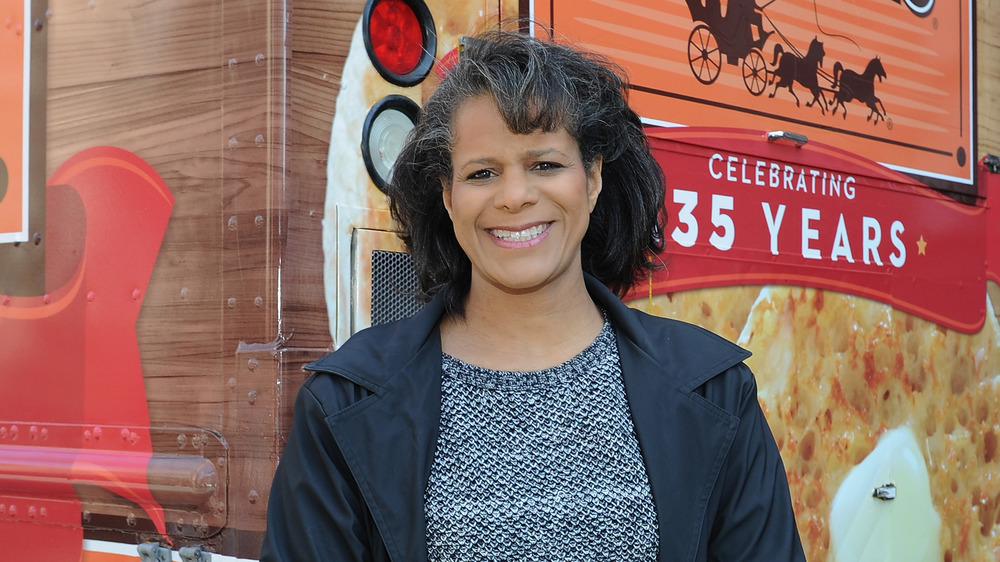 Andrew Toth/Getty Images
In 2012, Thomas and Looney argued. She got hold of a gun and fired it to the ground. She then surrendered to a police officer, saying she had a gun and wanted to hurt herself. Thomas, by then broke, was diagnosed with bipolar disorder. The medical board recommended a distressed-physician program, but Thomas couldn't afford it. She allowed her medical license to expire; otherwise, the board could've revoked it. Thomas, a former champion figure skater and surgeon, moved into her fiancé's trailer and could no longer work as a doctor. She sold her Olympic medal.
Thomas, who contested the bipolar diagnosis, declared bankruptcy in 2014. She now recruits people to buy small gold bullion pieces she calls "Karatbars." The Washington Post mentioned she tends to talk about conspiracy theories about shadowy government figures. But Thomas believes she's not troubled, just free from the shackles she's put on herself to become a high achiever. She's perfectly satisfied living in the trailer with Looney.
In 2014, Thomas launched a GoFundMe for a YouTube show she said would uncover the reality of living in a town like Richlands. In her words, the show will expose life's hardships. She also wanted to enlist more people into buying Karatbars for passive income.
Thomas was one of the best figure skaters, competing against people who are household names to this day. But even as she strove for perfection and achievement, she didn't feel free until it was all over.