What It's Really Like To Be Santa Claus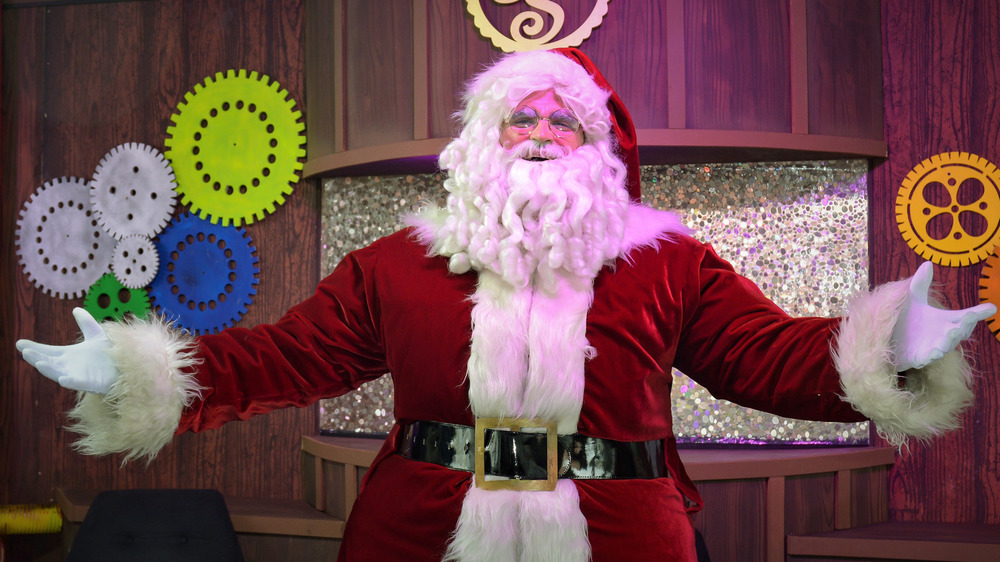 Medios Y Media/Getty Images
Ah, Christmas. The time when families gather, gifts are bought, and children sit on the laps of strange old men, asking for presents. Visits to Santa Claus, in malls or Christmas festivals, are a time-honored tradition. The kids tell Santa what they want for Christmas, and parents find out what to buy. As traditional as it is, being a Santa Claus isn't just about putting on a costume and asking children what they want. It honestly takes a lot of work.
There are thousands of professional Santa Clauses around the country, but only a few really capture the essence of The Bearded One. Vox reported that to become a professional Santa, you must undergo both a physical and mental transformation.
Most Santa Clauses are retirees in their 50s or 60s, but there are younger ones who do more corporate events that require physicality, like doing home visits or company parties. The jolly old man must sport a good snow-white beard and exude happiness — you know, being jolly — even outside of Christmas.
Most importantly, a Santa must genuinely love kids. Vox said donning the red suit means whoever is wearing it must fully embody the character; whoever they are without the suit is of little importance. LAist noted you have to embody the character 100 percent and really get behind the mythology of it; one professional Santa said kids often throw out trick questions about reindeer or elves, and they need to have an answer ready.
There's expense involved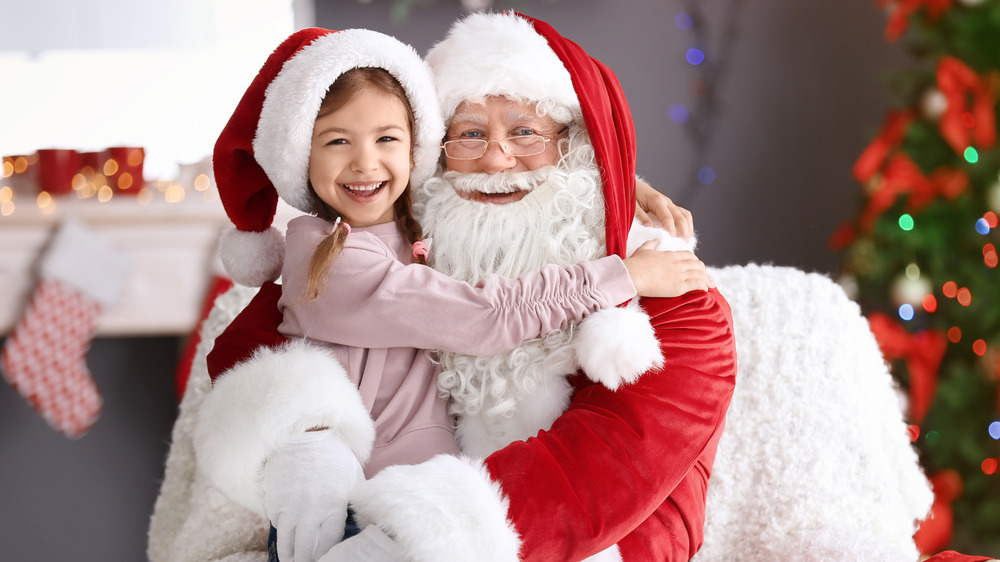 Shutterstock
Santas have to compete for gigs, too, mainly because there are only a few that have regular Santa jobs during the holiday season. Mallss can pay between $6,000 to $15,000 for 40 days, at about six hours a shift. Santas that want to do other appearances — corporate events, meet-and-greets, parties, home visits — can charge anywhere between $150-$350 an hour. Veteran Santas can charge even more, per Business Insider, especially if they're established in an area. Many professional Santas can earn up to $20,000 just in the prime season of Thanksgiving until January.
Santas put this money to good use, because being a good Santa gets expensive. Professional Santas don't wear $100 suits; they want something that lasts longer, and families won't regard as cheap. Some excellent Santa suits are priced at $1,200. And the whole thing altogether — suit, belt, gloves, hat, and sash — can weight close to 40 pounds.
One Santa said he spends $750 on wigs, beards, and mustaches. He also buys special gloves with grips, so he doesn't fumble when turning pages of The Night Before Christmas. His custom-made belt set him back $400, and dry cleaning can cost upwards of $300. Of course, driving to all the Santa gigs costs money, too.
Some Santas like to keep up their beards, so they go to salons to bleach them. The LAist pointed out their beards must be white.
They go to Santa school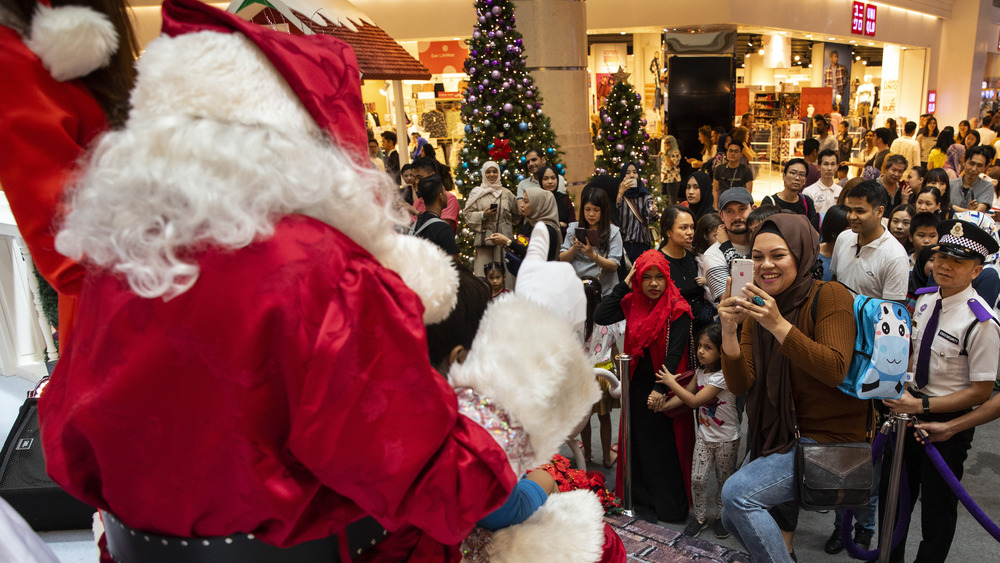 Paula Bronstein/Getty Images
But the most crucial aspect of being a professional Santa is knowing how to talk to children and families. Santas need to know how to communicate with both parents and kids. Parents, they said, are very cautious because they're essentially letting their children near a stranger. It's important for Santa to make sure parents know that the kids should decide if they want to come near the Jolly Old Elf. Santas also need to be more sensitive to how children respond to them. One Santa told Vox that he noticed a marked difference between kids from more privileged areas and those in more impoverished neighborhoods. He said kids in difficult circumstances could be more shy and less comfortable, so he needs to be gentler with them.
If all of this sounds a little daunting, an aspiring Santa-to-be can enroll in a Santa school. They teach how to sit while securing a child, how to handle crying children and differently-abled kids, mastering a signature "Ho-Ho-Ho," and of course, an in-depth study into the mythology of Santa Claus.
It turns out being a Santa is hard work, and that's why there's a thriving community of professional Santas ready to step in to help a fellow Santa in need of more tips. So have a heart for your local mall Santa; they've done a lot of work to bring your kids joy.