The Tragic Death Of Wrestler Nicole Bass
Wrestler Nicole Bass took the world by storm in 1985 first as a national bodybuilder, which sparked a successful subsequent pro-wrestling career with Extreme Championship Wrestling (ECW) in 1998. The Queens-born maven eventually picked up enough steam to join the WWE in March 1999, according to BET. 
Standing at 6'2" and 230 pounds, Bass was a force to be reckoned with, even in bodybuilding circles. Although she didn't win a major contest until a few years after she began competing, by 1995, she started to gain widespread attention and became a fixture on the Howard Stern Show, in which he questioned whether she was a woman, per USA Today. Bass eventually won the nationals of the National Physique Committee (NPC), an amateur bodybuilding competition. 
But tragedy struck the pro wrestler not 20 years after her star-studded ring career began. In 2013, it was announced that her longtime husband, Richard "Bob" Fuchs, passed away in his sleep. Then in 2017, the WWF world was shocked over news that Bass herself died at the age of 52. 
Bass called out a history of harassment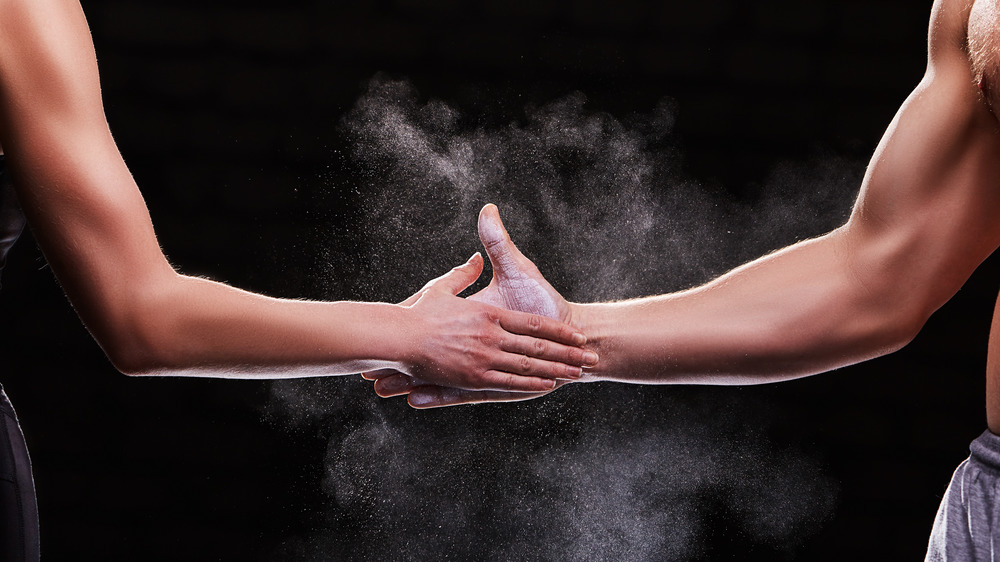 Shutterstock
Although Bass didn't receive as much mainstream attention as the late Chyna did, the native New Yorker is still synonymous during WWE's infamous "Attitude Era," eventually going on to serve as a bodyguard for Justin Credible, wrestling on the independent circuit, and booking public events for a living.
Little did Bass know that, as she was gaining traction in the wrestling world, trouble would soon follow. Wrestler Sable, whom Bass assisted as a bodyguard during her time in the WWF, sued the company for $100 million in 1999, detailing harassment such as men "accidentally" walking into the women's locker room and a peephole being cut into a wall on at least one occasion, according to Deadspin.
Bass herself sued the WWF for $120 million, alleging that she had been wrongfully terminated from the company. She also claimed that the company discriminated against women by paying them less than men and that she had been sexually assaulted by another performer during travel to an event in the U.K. All the allegations were denied, and a New York City jury ruled against Bass in 2002.
She died after suffering a stroke
Per F4WOnline, Bass suffered from a massive stroke earlier in the week leading up to her death, which she sadly never fully recovered from. She had battled health problems for the past decade, according to the wrestling site. Bass's then-girlfriend Kristen Marrone announced the tragedy in a Facebook post, in which she alerted fans that Bass had been hospitalized after being found unconscious at her apartment. Bass was declared to be medically brain dead following the stroke on February 16, 2017. Sportskeeda also reported that Bass was pronounced brain dead and would be taken off life support.
"A few days ago Nicole got very sick," Marrone posted on Bass's Facebook page. "She was brought into the hospital and they did everything they could to help her. I have been sitting here with her in the room 24/7 since she got here making sure she was being given the best possible care. Today we learned that there is nothing else that can be done."