Why Saturday Night Live Didn't Want John Belushi
It's hard to imagine that a sketch comedy television show like Saturday Night Live would ever want to pass up a talent like John Belushi, but not everyone from the production was eager to have him join their ranks. These days, Belushi is a core piece of SNL's classic era. It would be insane to think of the show without him. As Biography relates, Belushi, along with Chevy Chase, Bill Murray, and Dan Aykroyd, helped usher in the Saturday Night Live era that basically locked the 46-season show into world fame.
Belushi had all the makings of a comedy legend. He was hilarious, intelligent, and, of course, he was a freaking Blues Brother. If that wasn't enough, John Belushi was the "everyman." He was a true blue-collar comedian. The late SNL star didn't have an expensive private school upbringing like many of his co-stars did, and he refused to conform to the comedy stylings of those around him. He was his own man, both as a comedian and in life. He struggled through college, fell into drugs, and had so many problems that anybody could pick one with which they'd relate. But, being a non-conforming actor in television had its drawbacks, and it almost prevented him from landing a spot on what would turn out to be his rise to fame: Saturday Night Live.
Not everyone liked Belushi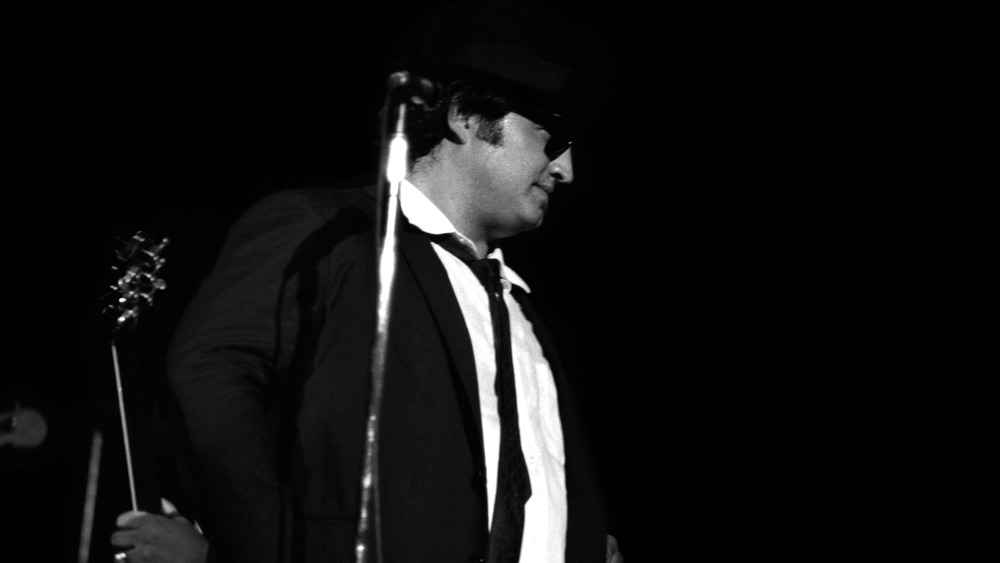 Icon And Image/Getty Images
Belushi's comedy style can be summed up pretty easily: The guy was obnoxious but in a good way. He had an uncanny ability to go from relaxed to explosive at the drop of a hat, which made his comedy shocking and, probably, a little overbearing to his co-stars. As for showrunners, not all of them appreciated his out-spoken, non-conforming personality. Such was the case with Saturday Night Live creator Lorne Michaels.
As described in Saturday Night: A Backstage History of Saturday Night Live by Doug Hill and Jeff Weingrad, Belushi brought with him recommendations from SNL cast members, such as Chevy Chase, who believed John would be a good fit for the show, but Michaels turned him down initially because of his raw character. The comedian showed up to his meeting with Michaels wearing the same T-shirt and jeans you'd find him wearing on the street. His beard was thick and full. He looked like your regular Joe, but isn't that to be expected of a comedian? His appearance might not have been the only thing. Belushi did spend much of that first meeting yelling about how "TV Sucks!" and that's a surefire way not to impress a show creator.
Michaels advised Belushi that if he wanted to get on the show, he'd have to go through open auditions. He also advised the comedian to shave his beard. Belushi did the audition and secured a spot, though Michaels still believed he had a "bad attitude."