What Happened To Franz Stahl From The Foo Fighters?
The Foo Fighters have been tearing it up for the better part of 16 years. Dave Grohl formed the band as a solo project after Nirvana dissolved in 1994. Due to the loss of their beloved frontman and friend Kurt Cobain, Nirvana was unsustainable, so Grohl moved on to other pastures. Grohl was already famous in his own right. Being the drummer in what's considered one of the best grunge bands in history has its perks, but it wasn't Nirvana's fame that shot Dave Grohl's new band to the top of the charts. It was the beautiful rock and roll the band's members worked to create.
Today, reports Billboard, the band holds the record for Most Rock Airplay No. 1s, showing that they're easily one of the most-listened-to rock bands in the world. To add some extra acclaim to an already celebrated band, the Foo Fighters have won 11 Grammys, two Video Music Awards, and a few lesser-known accolades. They've released nine albums to date, with a 10th coming out in 2021, and most of those albums have gone platinum at least once.
For all the Foo Fighters' success, from selling out packed venues around the world to their multiple award wins, they've had some troubles as well, particularly in the guitar department. The lineage is a little hard to follow, but coming in second was lead guitarist Franz Stahl, a man who seemed to disappear as just quickly as he appeared.
Stahl wasn't around Everlong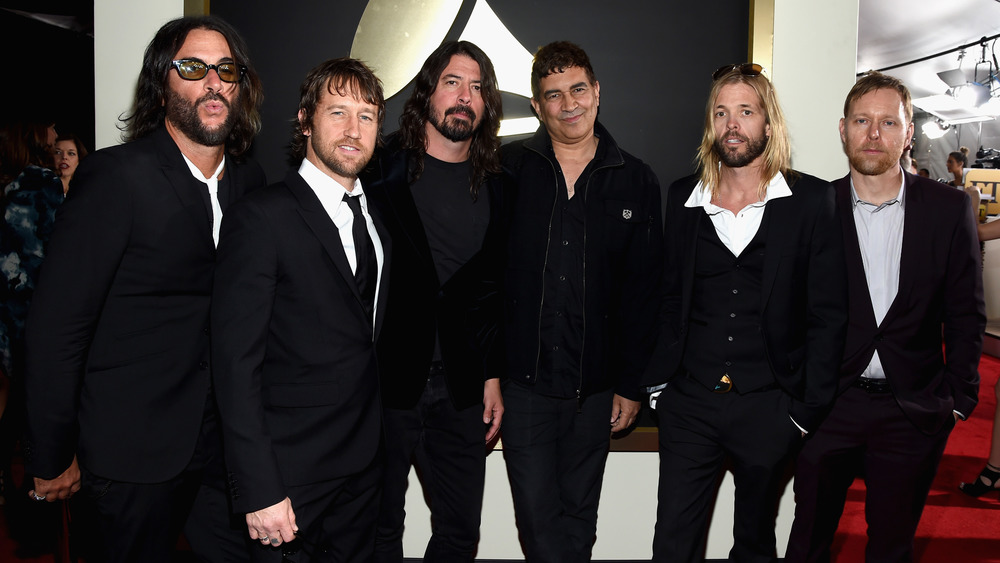 Larry Busacca/Getty Images
Pat Smear was the original Foo Fighters lead guitarist, but his fear of flying and dislike of interviews led to a history of Smear leaving bands on short notice, according to Rolling Stone, which is exactly what happened with the Foo Fighters in 1997. His departure was about as out-of-the-blue as it gets, and it nearly destroyed the band. To fill in the gap before any irreparable damage was done, Grohl hired Franz Stahl, a former bandmate from his days in Scream. Stahl was happy to take up the position, as would anyone be — it was a band that was quickly shooting toward fame and fortune. Stahl's friendship with Grohl, however, wouldn't save Franz from getting the boot only two years after he joined.
To make a bad situation worse for Stahl, he was fired from the band, according to NME, via conference call, which is never a good way to go out. The official reasoning, Grohl told Kerrang! (via NME), was: "It just seemed like the three of us were moving in one direction and Franz wasn't." To the short-term Foo Fighters guitarist, that reason wasn't a clear enough explanation.
In the band's 2017 biography Foo Fighters: Learning to Fly, Stahl admits that nearly 20 years later, he didn't have any closure on the whole fired incident, though, as Stahl admitted in the 2011 documentary Back And Forth, his years with the Foo Fighters were "the best years of [his] life."
Where is Stahl now?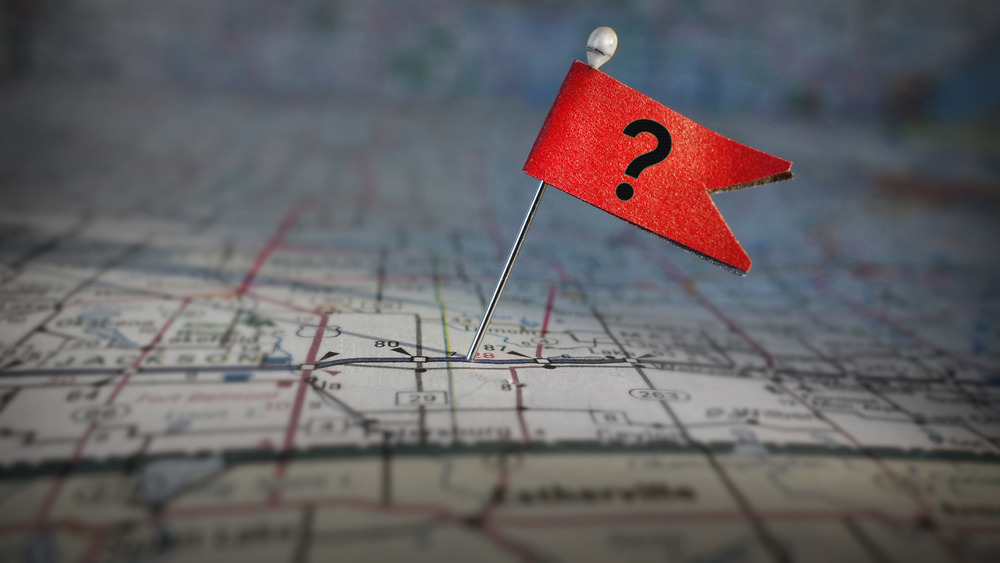 Shutterstock
The Foo Fighters seem to have a tendency to shuffle their guitarists: Pat Smear left, giving way to Franz Stahl, who was fired and replaced with Chris Shiflett, then Smear returned to the band. As of now, both Shiflett and Smear are still strumming along. We know; it's enough to scramble your brain, but there's one guitarist unaccounted for. Whatever happened to Stahl? Easy: The guitarist went home ... eventually.
It took nearly 10 years after being booted abruptly from Foo Fighters for Stahl to make his way back to Scream, but in 2009, according to The Washington Post, Stahl and his brother got the old band back together. As for Scream, it's a hardcore punk band that released a grand total of five albums; the most recent dropped in 1993. The band has gone on a few tours since then, including a stint in Europe. Other than Grohl playing with them back in the day, that's about everything of note.
That still leaves a decade of lost time for Stahl, who told The Washington Post that he was quite busy during those years. After getting fired, the guitarist took off for Japan, where he had a Japanese band waiting for him and more fans than he'd ever imagined. "It was crazier than the Foo Fighters," he said. "I don't know how much you know about Japan, but the fans there are just fanatics."