The Real Reason Obama Had Winston Churchill's Bust Removed From The Oval Office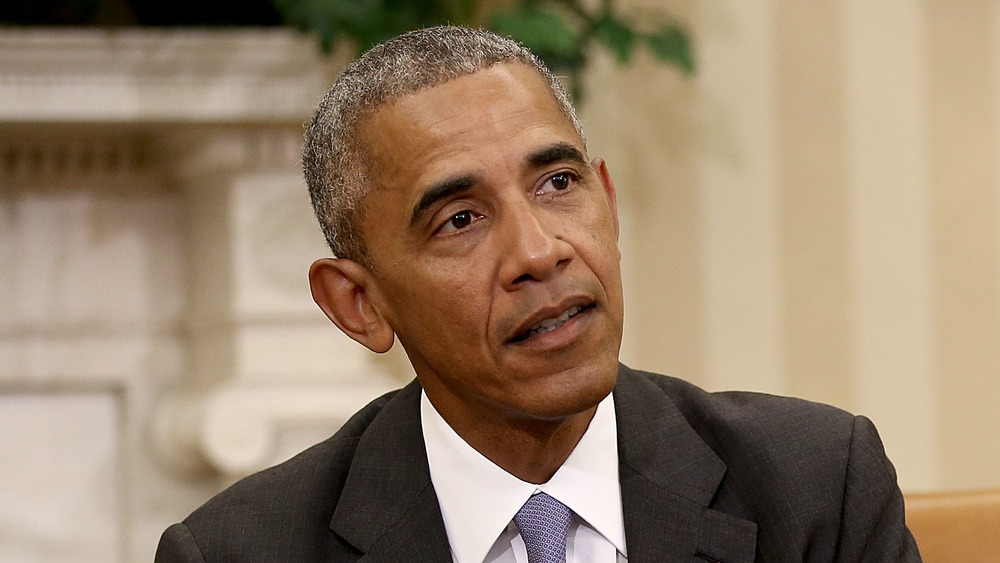 Win Mcnamee/Getty Images
It is universally acknowledged that Boris Johnson, current prime minister of the United Kingdom, is not without his detractors. As with many former pupils of the prestigious independent boarding school Eton College — which was founded in 1440 by King Henry VIII and currently charges wealthy parents around $60,000 a year to take their kids as students — Johnson's rise to the upper echelons of British politics has been close to seamless. Before taking over the top job in 2019, the current PM was installed as the British Foreign Minister by the former leader, Theresa May (who was later forced to resign), and earlier still, Johnson gained plenty of international exposure in the role of Mayor of London, a job he held from 2008 to 2016, in which he oversaw hosting the Olympic Games in 2012. Overall, Johnson has been a member of the British parliament for nearly 20 years, having held his seat in the Henley constituency of Oxfordshire since 2001.
But Johnson is also known for another career: as a journalist and magazine editor, in which his reactionary columns and openness to sensationalism have helped to shape the British political landscape, for better or worse. Former colleague Lord Chris Patten described Johnson as "one of the greatest exponents of fake journalism," according to inews. As such, it was a typically Johnsonian move to attempt to whip up an international incident involving U.S. President Barack Obama's racial heritage.
Why Boris Johnson claimed President Obama "snubbed Britain"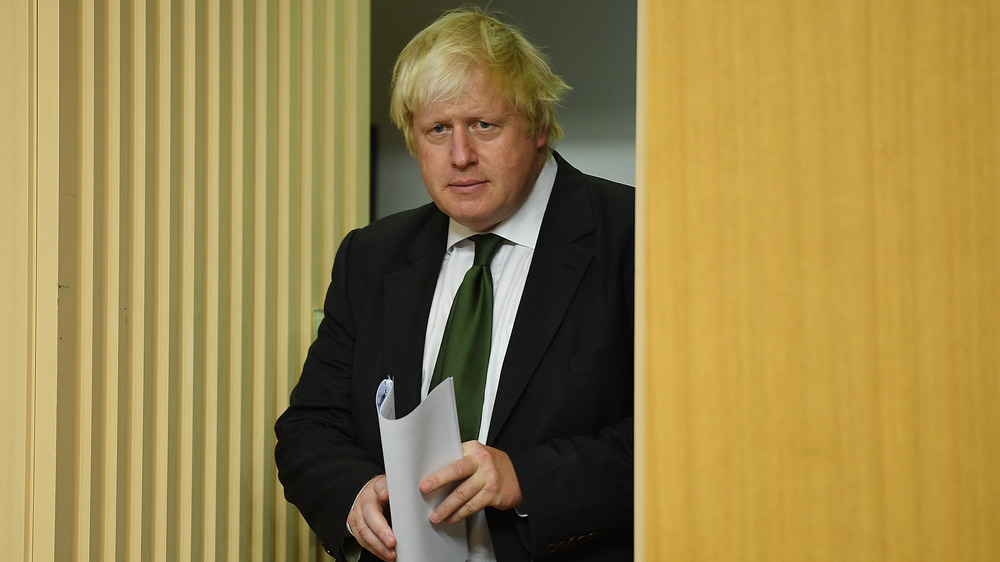 Leon Neal/Getty Images
According to the Guardian, Johnson's attack on Obama came in 2016 in the form of an op-ed written for the British tabloid The Sun. In a tone that has become familiar in U.S. politics in recent years, Johnson sought to make an issue of the fact that a bust of Prime Minister Winston Churchill had seemingly been removed from the White House at the start of the Obama administration without any good reason.
"Some said it was a snub to Britain," Johnson wrote. "Some said it was a symbol of the part-Kenyan president's ancestral dislike of the British empire – of which Churchill had been such a fervent defender."
Some said this, some said that — really, it was Johnson who was saying these things, despite the implication that these inflammatory ideas about a key ally came from extant rumors and whisperings. Quite rightly, Johnson was widely criticized by political pundits around the world, who accused him of "dog-whistle racism" for his suggestion that Obama's racial heritage would engender within him some deep-seated antipathy towards the United Kingdom. Others noted that the remarks came after Obama had signaled his opposition to Britain leaving the European Union; Johnson, on the other hand, supported Brexit.
Why did Obama really remove a bust of Churchill from the Oval Office?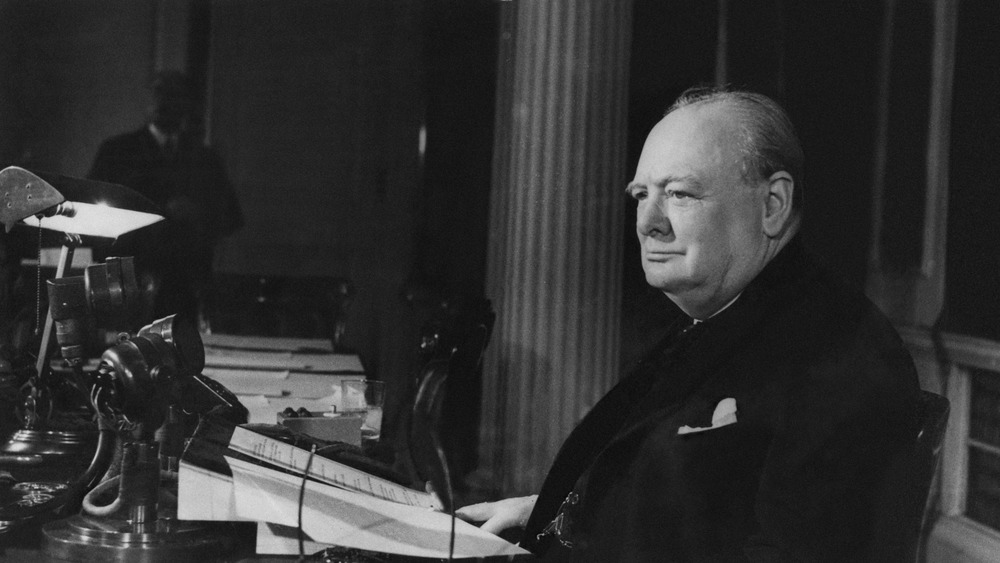 Keystone/Getty Images
Johnson wasn't alone in noticing Churchill's departure from the Oval Office. Some earlier sources had claimed that the bust had been removed from the White House altogether, leading the White House to publish a fact-check blog post assuring the public that these allegations were "100% false." 
"The bust still in the White House. In the Residence. Outside the Treaty Room," the fact check reads.
Obama himself later went on to explain why Churchill's bust had seemingly disappeared from view and refute the accusation that he was opposed to the British icon. He explained that the sculpture was now located in a private area of the White House, but that he saw the bust "every day, including on weekends, when I'm going into that office to watch a basketball game," Obama said, according to ABC, adding "I love Winston Churchill, I love the guy."
As the Independent reported, seeing as there were only "so many tables" in the Oval Office, Obama had decided that it was more "appropriate to have a bust of Martin Luther King" in his office to remind him of "all the hard work of a lot of people who had somehow allowed me to have the privilege of holding this office."
At the time, the British government released a statement claiming that Johnson's article was based "on a false premise" according to the Press Gazette, while Nicholas Soames, Churchill's grandson, branded Johnson's claims "idiotic," according to the BBC.