This Person Was Frank Sinatra's Inspiration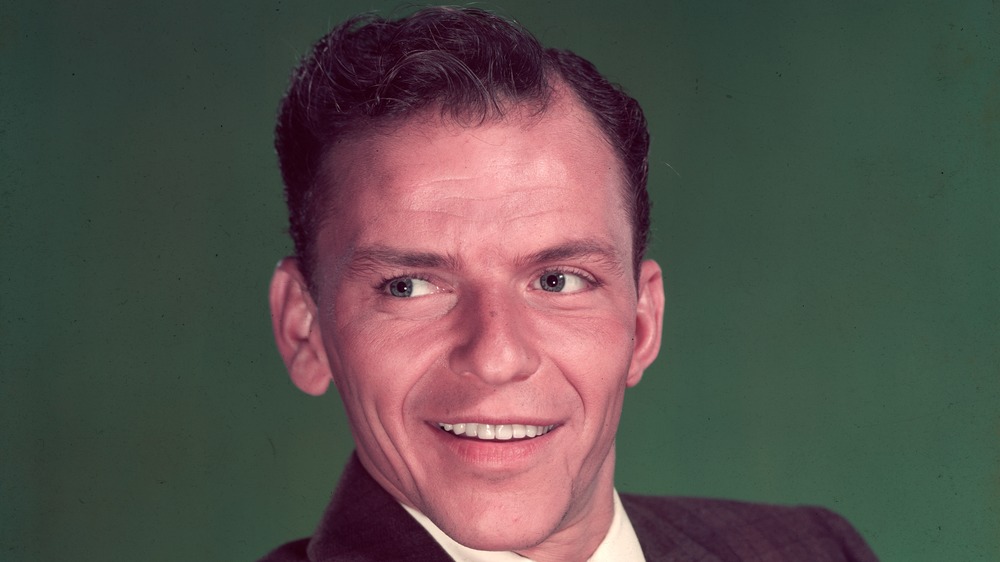 Keystone/Getty Images
Bing Crosby famously said of Frank Sinatra, "Frank is a singer who comes along once in a lifetime, but why did he have to come in mine?" Well, it turns out Crosby has only himself to blame. Sinatra wasn't always known as the Sultan of Swoon, and it turns out, before he hit it big, he looked to Crosby as a source of inspiration.
Sinatra grew up as a lonely only child in Hoboken, New Jersey, where he fostered dreams of becoming a professional singer. He idolized Crosby's bass-baritone vocals, his warm laid-back style, and his comfort in front of a microphone, according to JAZZIZ. He even had a poster of Crosby hanging on the wall of his childhood bedroom.
In the 1920s, Crosby entertained audiences with his scat-singing and jazzy sound. In the 1930s, he had shot to fame with the release of a number of hit songs, including "I Found a Million-Dollar Baby" and "Just One More Chance," and the debut of his own radio show, according to Biography. His movie contract with Paramount Pictures launched his career as an unlikely leading man, and cemented his status as a star.
Frank Sinatra and Bing Crosby worked together many times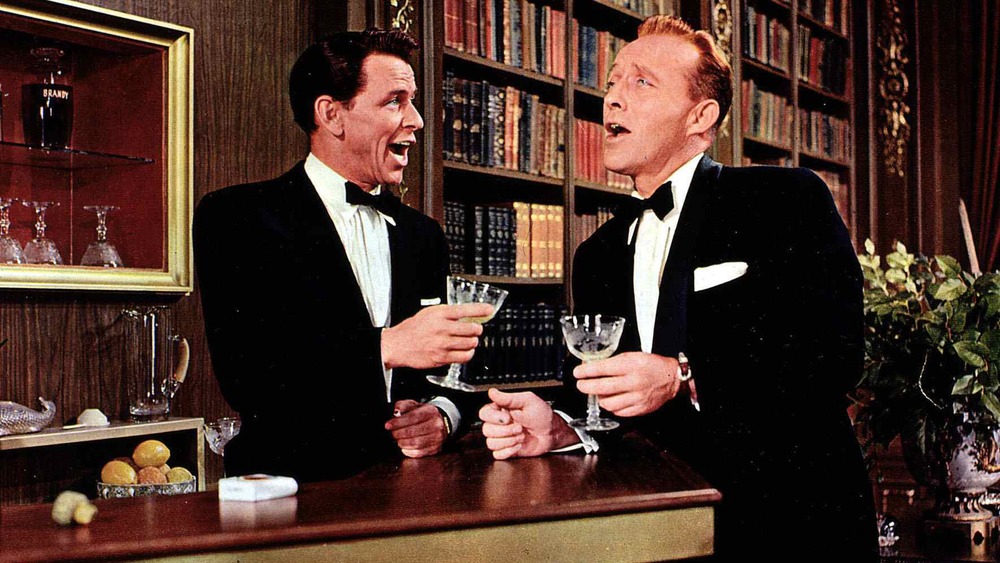 United Archives/Getty Images
At first, Frank Sinatra, like many vocalists at that time, tried to replicate Bing Crosby's success by copying his manner of singing. After all – imitation is the greatest form of flattery, as they say. But by the 1940s, Sinatra had developed a technique that was all his own. He signed with Columbia Records in 1943, and his unique style catapulted him to almost overnight success. Soon after, the celebrated crooner was selling out venues like the Paramount Theatre and had his own group of devoted fans. According to the Guardian, Sinatra's fanbase was largely made up of "bobby-soxers," young teenage girls who were smitten with the performer's voice and style.
Thanks to his success, Sinatra got an opportunity not afforded to many. He went on to work with his idol many times over the years. They recorded music and many radio broadcasts together, and he even starred alongside Crosby in popular films like High Society.