The Time Wesley Snipes Was Involved In A High-Speed Chase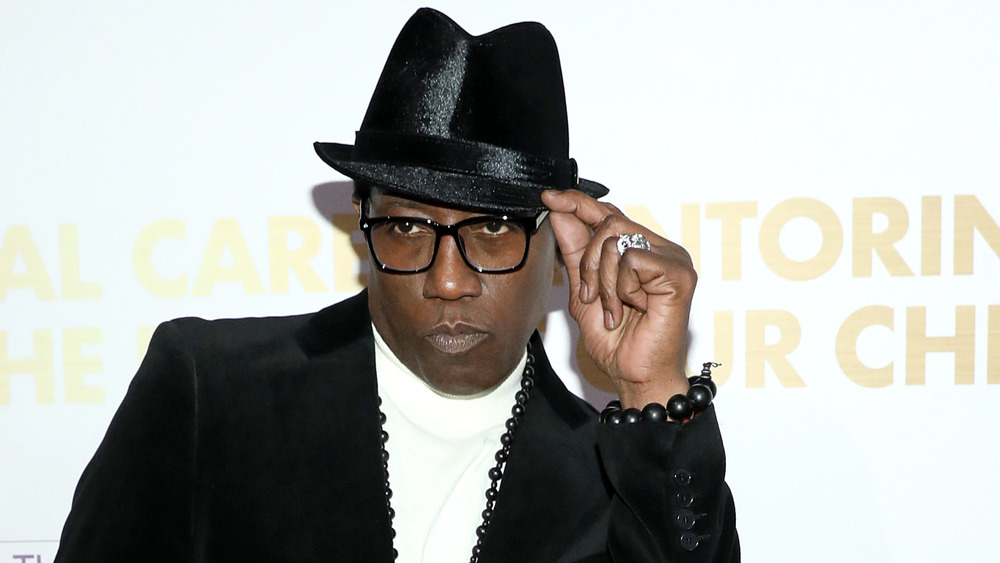 Monica Schipper/Getty Images
Apparently Wesley Snipes didn't get enough action on the sets of movies like Demolition Man and Rising Sun; back in 1994, he got a taste of it in real life. Maybe he was tired of the lack of any real risk involved in his stunts, or maybe ego made him think he could get away with anything, or maybe (though it was never proven) he was just stoned. 
According to the Orlando Sentinel, he led the Florida Highway Patrol on a high-speed chase that ended in dramatic fashion. It was around 9:30 p.m. when State Trooper Steve Walker saw an 1100cc Kawasaki motorcycle blast by him in a blur of sound and color. Snipes attracted law enforcement from several counties, which chased him for 30 miles while he raced down the highway at speeds in excess of 120 mph.
Police said that, about 10 miles into the chase, Snipes slowed down and tossed something that was "the size of a baseball" onto the highway's shoulder before throttling back up to breakneck speeds. A pair of police helicopters even got in on the action, but Snipes was going so fast that they reportedly had trouble keeping up with him. Soon, however, the whole ordeal would be over when Snipes crashed his bike on an exit ramp and a police car slammed into it.
Wesley Snipes' high-speed chase ended in demolition, man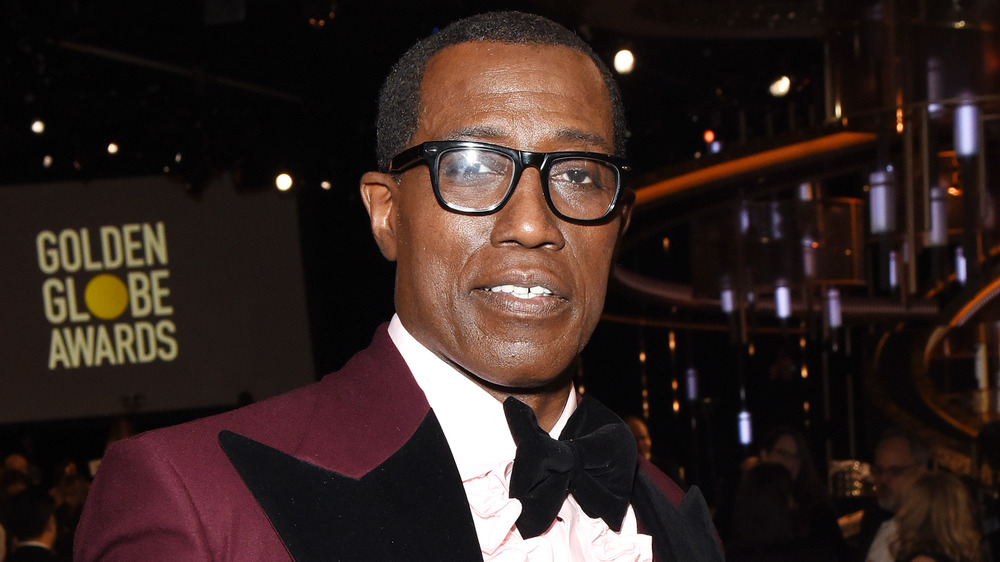 Presley Ann/Getty Images
After half an hour of tearing down the highway at three-digit speeds, Snipes crashed his motorcycle on an exit ramp near Jupiter, Florida. The chase was so fast and furious that the patrol car just behind him didn't even have time to stop and it slammed into Snipes' toppled bike; the impact even caused the officer's air bag to deploy. Snipes had been thrown from the bike, but surprisingly received no severe injuries. He even refused medical care. 
According to The Palm Beach Post, the officer got out of his patrol car and aimed his pistol at the famous actor. 
"Don't know you know who I am?" Snipes reportedly asked the officer, who replied, "I don't care who you are. Get on the ground!"
The actor's publicist later said that Snipes, an Orlando native, had been visiting family and was returning to Key Largo, where he was filming the action flick Drop Zone. Snipes claimed that he was unaware that several patrol cars and helicopters were chasing him, and he was just pulling off the highway to get some gas when his bike went down. As for that baseball-sized object he allegedly tossed into the shoulder midway through the chase, police dogs sniffed out a three-ounce package of marijuana wrapped in tape, but it was never proven that it was the object Snipes threw. He was charged with reckless driving and given a punishment fitting for an actor.
The ironic punishment Wesley Snipes got for his high-speed chase
Matt Winkelmeyer/bafta La/Getty Images
A former Florida state trooper told The Palm Beach post that Snipes put officers in danger and it "wasn't something we were pleased about at all." The actor pleaded guilty to the reckless driving charge, for which he was given 80 hours of community service and ordered to pay $7,150 in court fees. His community service included giving lectures on AIDS awareness at a local community college, as well as something that put his acting skills to good use; he was made to take part in a mock murder trial in a summer program for local students. We'll be those kids never expected they'd have the future Blade actor up on the witness stand. 
The chase in Florida wasn't even Snipes' first mishap on a motorcycle — the guy seems to have a problem with staying on them. The Washington Post reported that Snipes wrecked another motorcycle in Los Angeles the year before, after which a bystander saw a 9mm semiautomatic pistol in his jacket. Although he was licensed to carry a gun over in Florida, and had registered the piece in California, he did not have his concealed carry permit in Los Angeles. For the infraction, he was placed on probation for two years and given a fine of $2,700. Given how many times he's overturned motorcycles, maybe Wesley Snipes should leave the high-speed chases to the stunt men.