How David Bowie Saved Trent Reznor's Life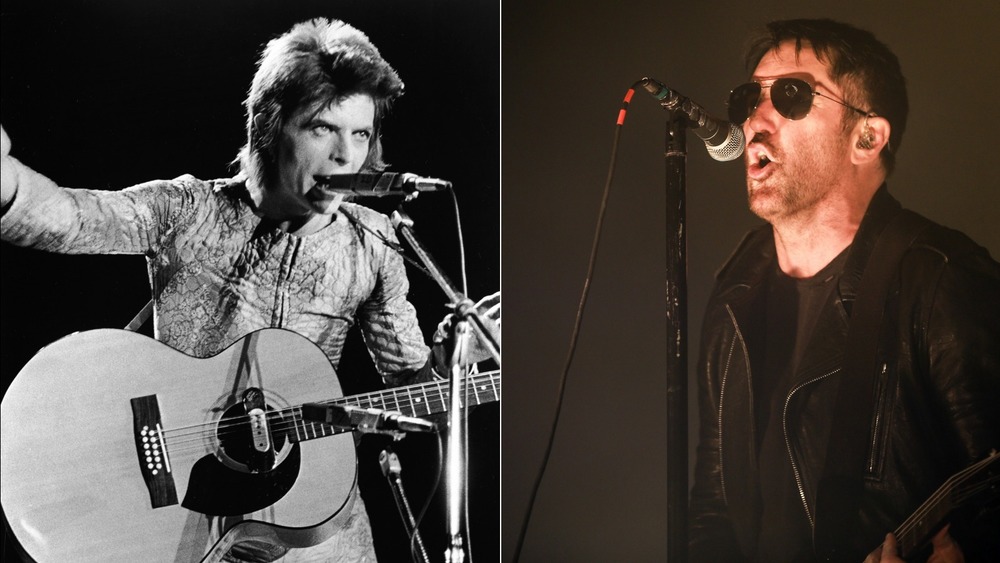 Hulton Archive / Rich Fury / Getty Images
Nine Inch Nails was arguably the first band to bring industrial metal to the mainstream during the early '90s, and it's all due to Trent Reznor. Reznor started the one-man studio band in the '80s, and gained popularity quickly after the Nine Inch Nails debut album Pretty Hate Machine in 1989, but Reznor wouldn't hit the heights of his fame for three more years, when he'd win the 1992 Grammy for Best Metal Performance. Since then, his fate has been sealed in the light of stardom.
Nine Inch Nails would go on to be nominated for nine more Grammy Awards, winning one, while Reznor, in total, would win three awards out of 15 nominations. Reznor's band would become one of the most famous and innovative metal groups in the world. Their songs have been covered by numerous artists, including the Man in Black himself, Johnny Cash, and Reznor would find himself inducted into the Rock and Roll Hall of Fame in 2020. If that's not heavy metal stardom, we don't know what is. But here's the thing: Reznor didn't always deal well with that fame, and ultimately, it was the fame that led both to a situation that could've killed Reznor, and to none other than David Bowie saving Reznor's life.
A downward descent into drug abuse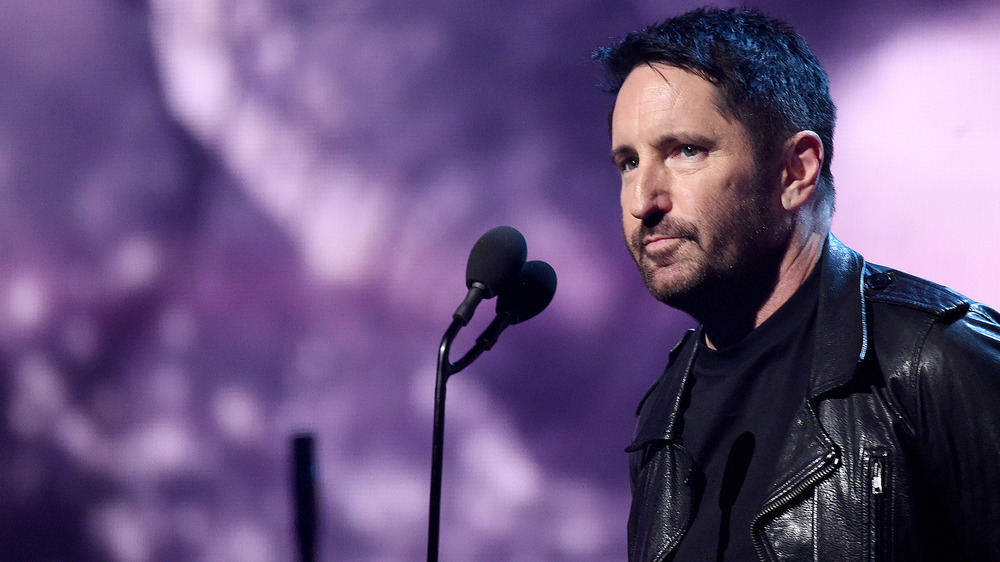 Jamie Mccarthy/Getty Images
Bowie and Reznor have a bit of a history together, and it all started with Reznor listening to the rock legend's records back when vinyl was still at its peak. By the time Reznor was a famous musician in his own right, he'd become totally obsessed with Bowie. In 1995, Reznor would open for Bowie's Outside Tour. He'd also remix Bowie's "The Hearts Filthy Lesson" (posted at YouTube) that same year and collaborate on "I'm Afraid of Americans" (also on YouTube) in 1997.
As Reznor worked with Bowie, he reached a fame he'd never seen before. Around that time, he sold more tickets than Bowie did, and Reznor had a difficult time coping with his new-found success, according to an interview he did with The Guardian. On the "Outside Tour," Reznor "was a mess," he told Rolling Stone in 2016. Everyone was treating him differently now that he was a rock star, and he wasn't quite sure how to handle it all. It became overwhelming, and just like so many others in the business, he started to self-medicate. "My way of dealing with life was to numb myself with drugs and alcohol, because it made me feel better and more equipped to deal with everything," Reznor said.
A few words can go a long way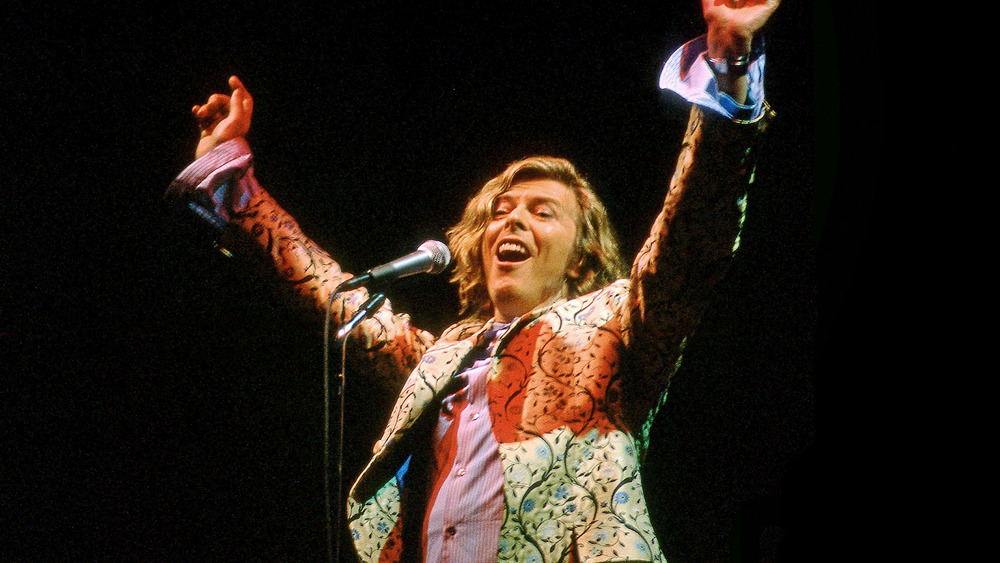 Jim Dyson/Getty Images
The musician admitted to Rolling Stone that his unhealthy coping mechanisms took over, and he "was on an unsustainable, reckless, self-destructive path." Bowie empathized — he'd gone through something similar himself — and he imparted some wisdom to the newly-famous rocker: "You know, there is a better way here, and it doesn't have to end in despair or in death, in the bottom," Bowie said to him. The words were exactly what Reznor needed to hear, though he wouldn't take it to heart for a while. A year later, when the artist was at his worst, Bowie's advice scratched at the back of his mind and, eventually, pulled him out of his self-destructive, possibly fatal, spiral.
The driving force behind Nine Inch Nails says he'd become completely disgusted with himself. The substance abuse, as sad as it is, could've taken Reznor from the world before his time, as it had so many of his contemporaries. When the artist next ran into his idol, he'd become clean and sober. He approached Bowie to tell him all about his new sobriety, and the words "Hey listen, I've been clean for –" were all that made it out before Reznor was cut off by what could only be described as an epic Ziggy Stardust bear hug.
"I knew. I knew you'd do that. I knew you'd come out of that," Bowie said to Reznor, a phrase that would conjure goosebumps for the artist years later.